Google glasses, YouTube and digital reward badges were all hot topics at a learning technology discussion group for FE practitioners at London's Science Museum on Monday (December 1).
Delegates at the Think Out Loud club, hosted by City & Guilds, heard from experts, tried out the latest technologies and explored the barriers to turning technology into learning tools.
The event was the second Think Out Loud club meeting, following the launch event in February. Among the speakers was Mark Riches, chief executive of learning website Makewaves, who talked about digital badges — small awards displayed on a website or CV, containing information about what the learner had to do to achieve them.
"Learning is no longer contained in any institutional place, learning happens all over the place," he said.
"So why not let everybody play and be rewarded for the little bits of learning that they do?" Although it was still "early days" he added he thought most CVs would contain badges as standard in the future.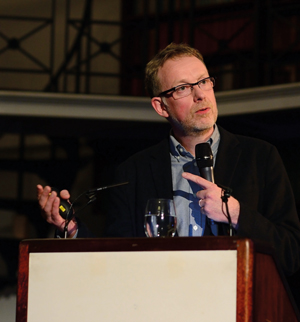 "The value of badges is growing really quickly as more and more organisations — like O2, Amazon and Microsoft — seek to get connected with the learner," he said.
Warwickshire College chief technology officer Yousef Fouda spoke about online video platform YouTube, which, with Google glasses, could be used to create demonstration videos. But, he added: "Eighty per cent of employers Google applicants to screen them before interview. So YouTube offers learners the chance to promote themselves and show off their skills to the world."
The Further Education Learning Technology Action Group (Feltag) report, published in March, recommended all courses have a minimum of 10 per cent online delivery and in the discussion section of the event there was fierce debate over funding and whether it might lead to 'box-ticking'.
For City & Guilds managing director Kirstie Donnelly, the discussion proved the highlight of the day.
"When you hear the energy, even at the end of the event, that's when you know you've had an impact and created some energy," she said.
Bryan Mathers, chief executive of Wapisasa, a not-for-profit digital innovation company, who, along with Ms Donnelly, hosted the event, said the aim of the day has been to "kick-start thinking".
"It's trying to drop people in the deep end and allow them to experience something and experiment in a safe way so they can say 'How can I bring that back to my college?'"
Main Pic: Bryan Mathers, chief executive of digital innovation company Wapisasa, addresses Think Out Loud club members
'How tech used is key'
Perhaps one of the best bits of the Think Out Loud Club was the chance to get hands-on with technology, including the Google Glass — an internet-connected pair of glasses with a camera and a tiny screen projected on to
the lens.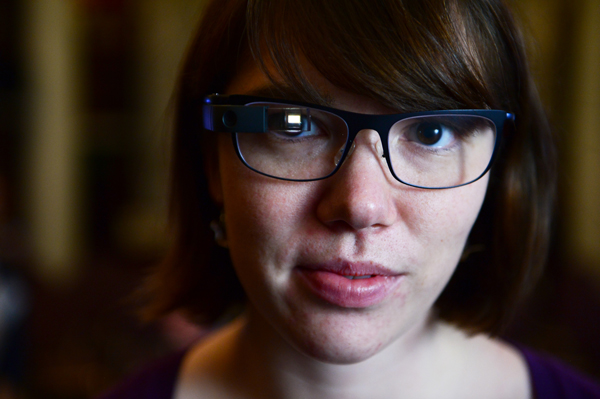 Popping a pair on feels a little bit clunky, as one side is bigger than the other, but at the same time it feels incredibly cool to simply press your glasses, give a command and see information appear in front of you.
Having tried them I can't imagine sitting through an entire film without going cross-eyed, and they still feel like they're in the early stages of development.
But like many technologies, I think the most exciting things will be in what people choose to do with them — in the classroom, for example, creating demonstration videos, showing learners everything the teacher can — or something no one, not even Google, has thought of yet.
Rebecca Cooney
(pictured)