Three colleges have revealed plans to leave the Gazelle College Group this month, taking the total number quitting before next year to four.
The departures will reduce the organisation to 19 members with its £35,000 annual membership fee understood to have proven difficult to justify for colleges unable to point to independent research highlighting any return on investment.
It has prompted a review of membership at Gazelle, with chief executive Fintan Donohue revealing to FE Week that he was looking at "new ways of continuing our association with colleges who share our agenda, but are not at the current time able to commit to a full membership".
Middlesbrough College, The Sheffield College and Peterborough Regional College all confirmed they would not be renewing memberships, just weeks after Gloucestershire College announced its plans to withdraw, claiming it could better spend its money elsewhere.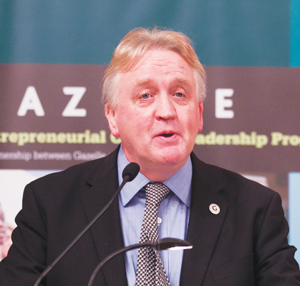 And Carlisle College, Lewisham Southwark College and Glasgow Kelvin College said they were yet to make decisions on their future membership.
Middlesbrough College principal Zoe Lewis told FE Week: "We have reviewed our subscription and I have let Fintan know that we are not going to be renewing at the end of the year, for lots of reasons.
"We have got an awful lot out of being a member, but it's about what we pay for it and we think we can now go it alone through more informal networks."
Heather MacDonald, chief executive of The Sheffield College, said: "We are a member of the Gazelle Group due to a mutual interest and expertise in enterprise skills and education, and that will continue until the end of this calendar year.
"We value our membership of Gazelle and have derived considerable benefit from it. In a tougher financial climate we are exploring a different relationship with Gazelle short of full membership in the future."
A spokesperson for Peterborough Regional College, said: "Our principal, Angela Joyce, has written to Fintan that we have terminated our membership for the Gazelle College Group. To confirm, the college continues as a member until the current membership period ends at the end of the calendar year."
Gazelle members Cambridge Regional College, Activate Learning, Amersham and Wycombe College, Gateshead College and Preston's College confirmed they would renew.
When asked if they planned to renew, Highbury College, Warwickshire College, North Hertfordshire College, City College Norwich, Cardiff and Vale College, Plymouth College, New College Nottingham and City of Bath College only confirmed they would be members for the "foreseeable future".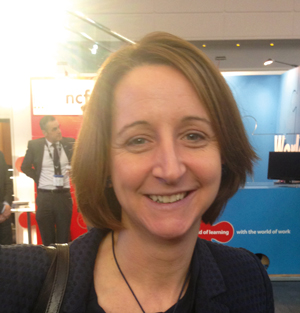 City of Liverpool College, South West College and Barking and Dagenham College declined to comment.
It comes after Gazelle came under fire from the University and College Union as FE Week revealed earlier this year that colleges had spent £3.5m on membership of the group and its services between January 2012 and June of this year.
Mr Donohue, who at the time defended the large amounts pumped in by colleges, told FE Week Gazelle's membership situation had always "evolved".
He said: "Some colleges do not feel able to continue full membership of Gazelle next year. We have greatly valued their support in advancing a shared ambition to put entrepreneurship at the heart of college operations and the student experience.
"The vast majority of our members, in spite of competing priorities, have indicated an ongoing commitment to full membership.
"The difficult financial climate for our sector means that colleges are necessarily re-evaluating spending decisions. We are investigating new ways of continuing our association with colleges who share our agenda but are not at the current time able to commit to a full membership."