Corrina Hembury has seen it all: Jess Staufenberg meets the training provider managing director who started as an apprentice
Corrina Hembury "started everything young". She began teaching at 19, got married the same year and was a qualified teacher by 21. Despite "loving school", she only managed half a term of sixth form before switching to college and doing half a term there.
The managing director of apprenticeships provider Access Training decided what she "really needed was to be free and earn some money". It was all looking rather spontaneous until she sat the old RSA (now OCR) wordprocessing exam and got an office job at an Asian women's training charity in her hometown of Derby. They encouraged her to do a business administration apprenticeship.
Two decades later she is the boss of 50 staff and working with about 200 employers. She's seen all the fancy new ideas in further education and can cast a caustic eye over the policy changes with civil servant-like precision.
Her parents were warehouse managers, so a career in education wasn't in the blood. However, Hembury had a deeply supportive granny who encouraged her to get qualifications.
It was at Babington Business College in Derby, where she was getting her level 3 business administration apprenticeship, that lecturing caught her eye. She shadowed staff and began teaching her subject a couple of hours a week, before doing her level 4 diploma in education. "I really, really enjoyed it. That's where I got the bug. The passion for me has always been about the learners and the difference you begin to see in them."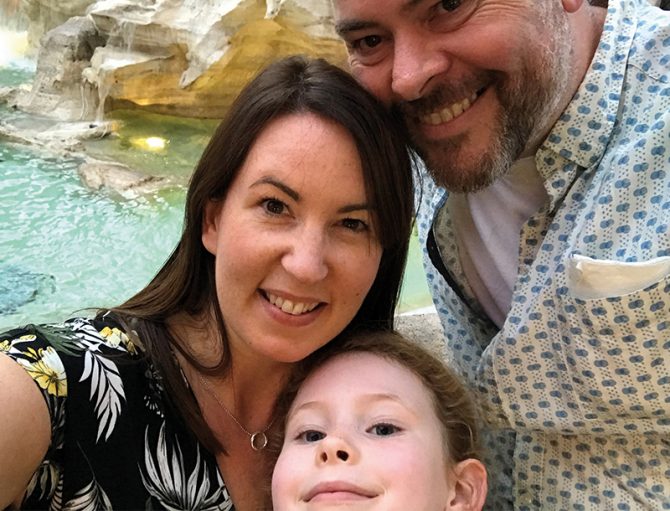 It's at this point that Hembury remembers the FE structures in place many years ago. While she was at Babington, national "training and enterprise councils" were replaced by "learning and skills councils", which were more local.
"We were working really well with employers in the local area and building up relationships. It was certainly a very different time. That's sadly missing at the moment – these opportunities for support for the sector. In those days there were big organisations like LSIS (Learning and Skills Improvement Service) who supported providers. They had a much bigger budget than nowadays and did a lot more, so there were good opportunities to meet other providers and get learning and training for yourself." The LSIS that she speaks fondly of was scrapped and replaced in 2013 by the scaled-down Education and Training Foundation.
Hembury continued to gather various titles at the college, including "lead internal verifier", and, by 30 was the regional manager for the college overseeing six sites across Derby, Nottingham, Stoke, Lichfield, Dewsbury and Sheffield.
Following a change of ownership, she became the college's training director and saw staff numbers double to about 200. "It was a really exciting time for me. I also had my daughter!"
I find it hard to think it's anything other than snobbery
Having done almost everything else young, Hembury held off becoming a parent for 14 years. Now she was where she wanted to be. "I also got really interested in policy stuff at this time," she recalls, harking back to the SFA, or Skills Funding Agency as it was called in 2010 before becoming the ESFA in 2017.
The SFA was trying out an "employer ownership pilot", in which employers were being encouraged to get involved in designing training themselves. "It was almost a trial for the trailblazer apprenticeships we've got today, with this idea of the employers being 'in the driving seat'," she says.
However, the idea results in a raised eyebrow. "The reservation that I have around this employer-first' rhetoric is that the learner or apprentice seems to get a bit forgotten. For instance there are practical changes in funding rules, which is a real frustration."
Hembury's description of the problem points to an irritating flaw in the system. "The issue is when an apprentice has a break between moving employers – for example if they decide to take a week off between finishing one job and starting the next, they are then classed as a 'new start', meaning they have to complete the minimum duration of 12 months again, even if they only had six months left on programme."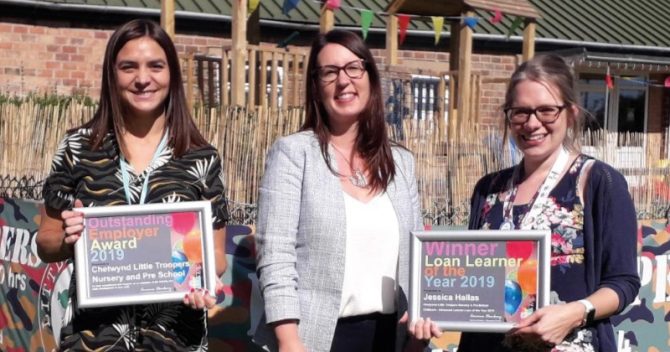 Doubly annoying, the provider doesn't get all the funding again, only the remainder that has not been used up. "So I'm not sure why this can be resolved, but not the minimum duration?" You can imagine her silently tearing her hair out.
Around this time Hembury was also on the SFA group for advanced learning loans, which she says gave her "the leadership bug" and "some strong ideas around how I think things should be done". When the MD job came up at Access in 2015, she thought she'd "better put my money where my mouth is".
One of her first moves was to give the eight-strong executive team more management development training such as she had benefited from at Babington. The organisation was graded level 2 during a short inspection in 2015 – and Hembury, as ever, has her eye on policy areas for improvement. She mentions three quirks which again strike me as significantly irritating.
First, the ESFA was late in sending over the college's report on the number of learners it has been paid for this year, Hembury says. "As of last month, we hadn't had the proper reports of what they were paying us for. It's these kinds of frustrations that for providers are very real, and really impact your business and take up time."
You have a gut instinct when the latest change comes in
Second, she's concerned about the lower funding bands for certain qualifications such as adult care. The funding cap for an adult care level 2 and 3 taking about 15 to 18 months is £3,000, but the equivalent for customer service is £4,500 and for a property maintenance operative it's £9,000. "It's really difficult for me to understand why a programme that helps people do such an important role, that we all will probably need one day, has one of the lowest funding bands."
Hembury also worries about the Institute of Apprenticeships' refusal to approve a level 2 business administration apprenticeship when old-style apprenticeship frameworks are switched off next year. She suspects it's yet another unvalued qualification. "I find it hard to think it's anything other than snobbery. Speaking as someone who started their career through the level 2 business administration route, I wholeheartedly disagree."
She is clearly in love with her work. She talks glowingly of the "brilliant time" she's had handing out certificates to learners nominated by staff. "What a nice job, to be able to turn up and help create happy people, who tell you how much this has helped their career." She also has a sharp sense of humour and laughs that she's being a "whinge".
But she has a point. And since she's been in the sector from the start of her working career, she probably knows what she's talking about. She quips: "In FE, why have one policy when 20 will do?" It's a joke, but she's clear the complex and ever-changing rules governing the sector discourage new talent. "If you've been in it for two decades, then when the latest change comes in, you have a gut instinct about it. But new entrants into the market can find it really hard, even with the best will in the world." Most people in FE think the many rules are "crazy".
Hembury, 41, is at the top of her game, but, given her early  start, she has been through more structures, systems and rules than many people her age in FE.
Her biggest wish? "Consistency." Will the next government listen?