Jess Staufenberg meets an unconventional leader on a mission to unpick the apprenticeships system
Many education leadership success stories begin with somebody being the first in their family to go to university, beating all odds and rising through the ranks from there. Anna Morrison is different.
The director of Amazing Apprenticeships – the daughter of a headteacher and a social care boss – was entirely expected to go to university but resolutely did not want to. She already felt frustrated with her sixth form teachers refusing to let her out for work experience during her free periods. "One day a week I had no lessons at all, and I was saying 'this is crazy – why are you making me come and sit in here all day when I could be going out seeing business?'"
Her itch to learn in an active, practical way is evident. "When I was doing A-levels, I realised I didn't enjoy learning in that way. With music A-level, I loved the performance but not the theory. With theology, I thought we'd be doing lots of debates together, but we had to sit and learn texts. If you knew me, you'd wonder how I ever ended up doing that."
A few trips to university campuses made up her mind. The social scene was right up her street, but sitting in lectures? Not a bit of it. "I was academically capable of going. My family, my siblings and cousins all had a high level of education – and this was the 90s, university was free, so why wouldn't you?"
One teacher told her she would never achieve a senior management role without a degree. But Morrison was determined and so she saved up some money and, having never got on a plane before, flew to New Zealand. Within a day she had a waitressing job, working hand-to-mouth paying for her explorations around the country.
If someone tells me I can't do something, it ignites something in me
Morrison puts her 18-year-old determination to do things her own way down to a family trait. "Usually if someone tells me I can't do something, it ignites something in me where I say, 'right, I'll show you'." Her grandmother was similar. "I've always been surrounded by a lot of strong female influences. I saw my nan as quite a trailblazer. Once she identified the need for a homeless shelter in our community, and she actually set it up. I was really close to her, so she inspired me."
It could all have gone wrong. Aged 19, Morrison was back at home and casting around for work. She landed a job temping for North Hertfordshire College as a receptionist over the summer. "Most days it was just me, the cleaner, the postman and the security man." Some people might have felt defeated sat at a desk somewhere near Luton, but Morrison, who is clearly a rampant organiser, spent her time devising a proper system for taking messages at reception. Soon she was made permanent, and after that oversaw all reception desks across the college. "And that's when I got sucked into FE."
The sector seems to have encouraged Morrison's innermost talents and skills in a way school simply had not. "One of the things I really need to thank FE for is not letting my age be a barrier. I was regularly the youngest person in the meeting, but they would always listen and not patronise me." She spent seven years at North Hertfordshire College in different departments, moving across marketing, budgeting and other briefs. "It was like the best rotational apprenticeship!"
Finally, actual apprenticeships landed on her desk. Morrison was asked to sort out the college's low success rate. "It really was the best job to unpick what was happening."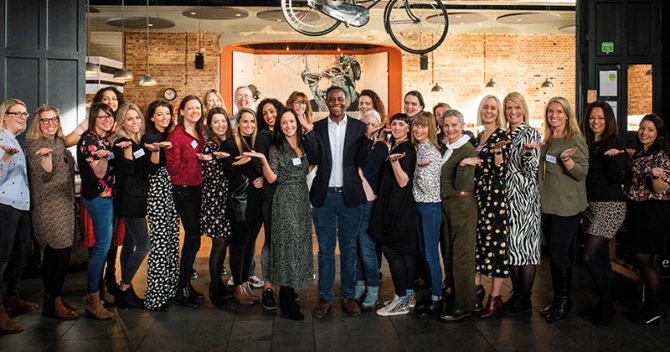 At the same time she joined the Hertfordshire provider network to make contacts in the region. The Learning and Skills Council, later replaced by the Skills Funding Agency, wanted to appoint a manager for the network and Morrison decided to go for it. Her remit was, in her own words, "to build partnerships and make stuff happen" between training providers, colleges, local authorities and funding bodies. She was just 27 years old.
Her experience leading on apprenticeships at the college, combined with her new role, brought Morrison a revelation. "I was going into schools and talking about apprenticeships – and that's when I realised just how much people didn't understand. They didn't know where to begin."
It's a problem Morrison has spent her life unpicking. The opportunity to make this her full-time mission came when the Learning and Skills Council closed and her manager position with it. "I got to one of those exciting T-junctions where you either go left or right. Should I go back to a provider, or is there an opportunity to do it alone?"
She set up her own business, Anna Morrison Consultancy Services, in 2010 and then Amazing Apprenticeships in 2015. In the same year the organisation won the contract from the government's National Apprenticeship Service as the approved communication channel for the Apprenticeship Support and Knowledge for Schools and Colleges (ASKC) project, which gives staff free support and resources to help students understand apprenticeships.
I just don't think we need a separate apprentice wage
With her team of seven staff, Morrison has built a website which "demystifies" the apprenticeship world, packed with resources, case studies and information. She is particularly proud of the "vacancy snapshot" section in which the recruitment processes of 65 big UK employers are made clear.
"I've spent loads of time understanding what it is schools didn't understand. Teachers were saying the recruitment processes have become so complicated, and young people were saying they don't know what steps to take. So we've worked it all out." Morrison has huge names signed up: Google, Coca Cola, the UK Parliament, Jaguar, Amazon and more. "I would say we've got another brand coming to us every week."
Whether sorting out a receptionist message system, or the way people understand recruitment processes, Morrison clearly doesn't like a mess. But there is more to it than that – she feels strongly that no one should think a job is out of their reach. "There are a few things that make me tick. Helping people make sense of it is one. But it's really important we show all young people they're welcome to these employers. I don't want young people saying 'a company like Google don't want someone like me'."
Morrison visited Brixton prison last year and is particularly keen to extend apprenticeships to ex-offenders, care leavers, home-educated students and others not in the mainstream. "We've got so much more work to do in that space." As she herself says, she may not have followed her parents into teaching or social care like her three siblings, but "you can probably see those values are with me".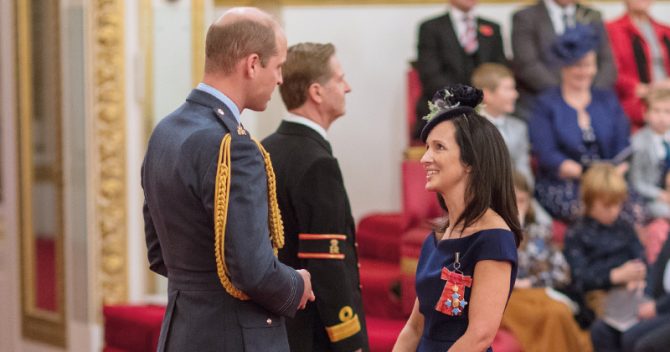 It hasn't gone unnoticed. In June, Morrison was awarded a CBE, even managing a chat with Prince William about the importance of apprenticeships for mental health. If her aim was to prove the teacher wrong who told her she'd never get far, she has done it with considerable style and class. Her parents, in particular, are proud. "I think they always knew I would be fine – they were just nervous about me not going to university. They had to trust and support me."
But the field is not clear yet. Since Morrison is focused on vulnerable groups, she is particularly frustrated by apprenticeship pay. It is one of the rare times she fumes. "My big policy thing, that I really didn't think was helpful, is the apprentice minimum wage –  £3.90!"
It may be her influential voice alongside others in the sector that has helped get the issue to Number 10. On January 2, Boris Johnson announced the apprentice minimum wage will rise to £4.15. But it's still less than the National Living Wage available in many jobs, now set at £8.72. "I just don't think we need a separate apprentice wage!"
So, more remains to be done. But with a CBE to her name now, this non-graduate looks set to keep breaking down doors.