The last ten years has seen a gold rush of global private equity (PE) companies seeking to make the most of the opportunities presented by the apprenticeship levy by pouring their money into England's independent training providers.
But PE owners are being hit by a double whammy of lower profit margins in the apprenticeships training sector and higher interest rates on their debts, casting doubts over whether some can keep propping up this part of the skills sector.
Several high-profile training providers – either partly or wholly owned by foreign investors – are now downsizing, or have gone under completely. The Association of Employment and Learning Providers (AELP) recently warned that urgent action is required to prevent "total collapse" of the publicly funded training system.
Skills consultant Aidan Relf believes that with "margins squeezed" in the absence of apprenticeship funding rate increases, "the probability of investment failures and unplanned exits increases".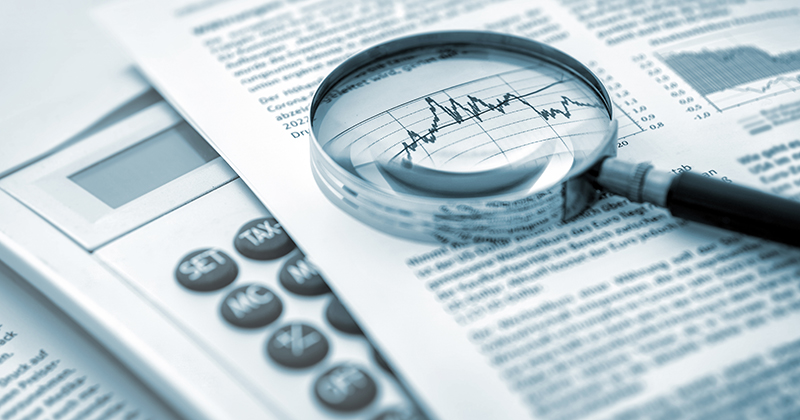 How we got here
The private equity market – made up of investment firms that buy companies to make an operating profit, or through re-sale later – grew rapidly in the decade up to last year due to low interest rates on debt compared to high prices and moderate returns on the stock market.
Global PE firms were lured to England's training sector by the government's announcement of the apprenticeship levy in 2015. They have been on a spending spree since, as the public sector is seen as a stable market with the potential for high returns.
Private equity can unlock funding for firms that would not be able to easily access public markets, and their investments have provided a much-needed lifeline in some cases for training providers to survive, scale up or fund management buyouts.
According to our analysis, the nine biggest investments in what some see as the first wave of private equity (2015-18), were all made by UK-based firms. Investments by MML Capital in Learning Curve Group, RJD Partners in Babington and Silverfleet Capital in Lifetime Training Group, gave those firms the resources to grow rapidly.
But since 2019, five of the seven most significant PE investments in training providers were made by companies registered overseas, some with opaque ownership structures.
Low financing costs and buoyant financial markets have so far made it easy for PE companies to sell investments for a gain, leading to regular transfers in ownership – the average PE investment lasts for only five years. There has also been increased investment from PE firms registered overseas.
By May of 2023, of the ten largest training providers by apprenticeship starts, eight were majority-owned by private equity firms or other global investors – and of those, only four were headquartered in the UK.
Two have parent companies based in the US, and two in continental Europe. Of the other three, Multiverse is majority-owned by mostly American venture capitalist investors, HIT Training has a John Lewis-style ownership structure in which the majority share of the company is owned by its employees, and the British Army is publicly owned.

Are the good times over for PE?
The American PE firm Apollo Global Management (which has $617bn in assets) was until 2021 the ultimate owner of the UK's third biggest training provider, BPP Professional Education Limited. Its chief executive, Marc Rowan, was recently quoted in the Financial Times warning that a decade of "money printing", fiscal stimulus and low-interest rates that had pulled forward economic demand is now "in retreat".
"In the [private] equity business, this year has really marked the end of an era," he said.
PE-owned companies such as Learning Curve Group, Lifetime Training Group and Realise Training have, with PE investment, grown by snapping up competitors.
But Relf believes that the proof of whether PE "adds value" is the "level of investment made in the quality of programme delivery" – evidenced through Ofsted inspections – as well as "any required capital funding" they provide, which in the case of ITPs (unlike for colleges) does not come from the government.
Our analysis (see table above) shows that seven of largest PE-backed training in England are currently rated 'good' or better by Ofsted.
Yet some training industry insiders point to recent Ofsted verdicts on companies such as the American-owned Kaplan and Lifetime which were both deemed 'requires improvement' as evidence of deteriorating quality. Others point to quality of management.
The chief executive of NOCN, Graham Hasting Evans, told FE Week he is concerned that a "rush" of PE companies seeking to buy up struggling training providers right now will "just drive quality down because they've got to get their percentage out of it".
He said there is "not a week that goes by" that his company does not get a "sales agency trying to sell us a training provider", despite being anawarding body."There's quite a lot, because they're going bust or struggling. Their owners are trying to get out while they still can."
The capital for PE acquisitions is supplemented by debt, and research shows that companies bought by private equity firms are more likely to go bankrupt than companies that aren't. Healthy companies acquired by private equity firms through leveraged buyouts see their probability of defaulting on loans increase ten-fold, according to 2019 research by California Polytechnic State University.
Brendan Ballou, who served as special counsel for private equity at the US Department of Justice, claims that PE firms are "generally insulated from the consequences of their actions".
"Private equity firms benefit from a legal double standard: they have effective control over the companies their funds buy, but are rarely held responsible for those companies' actions. This mismatch helps to explain why private equity firms often make such risky or shortsighted moves that imperil their own businesses."
However, directors of UK companies owned by private equity firms are subject to the same duties and obligations as other directors. Under the Companies Act, they must comply with the duty to promote the success of their company, exercise reasonable care, skill, diligence and independent judgment, and comply with insolvency law.
Michael Moore, Chief Executive of the British Private Equity and Venture Capital Association, points out that private capital invested £27.5bn last year in UK businesses.
"The purpose of these investments is to provide funding, expertise, and networks to help a business grow. This is a long-term commitment, the average investment period is over five years compared to five months for publicly listed shares."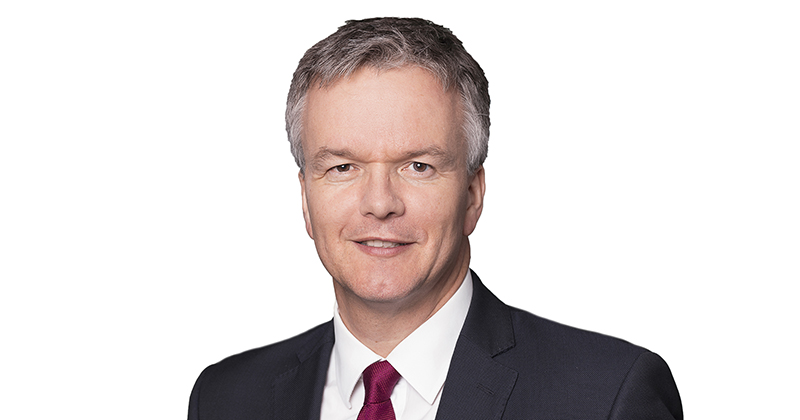 Training market 'fraught with risk'
But there have been several high-profile examples of PE failures in other sectors in recent years. Four Seasons Health Care is now operated by administrators after a previous owner, the private equity firm Terra Firma, racked up huge debts.
And a large proportion of Thames Waters' £14bn in debt was added when Macquarie, the Australian bank and infrastructure asset manager, owned the beleaguered firm, with its debt climbing to over £10bn when it sold the company in 2017.
Legal changes are set to come into play in 2025 which will tighten oversight of the biggest firms (with £750m-plus turnover and over 750 employees), including those owned by PE. Under proposed changes to the Companies Act 2006, firms will need to set out how they are managing their principal risks and building or maintaining resilience. However, most training providers are too small to be affected by this.
Relf believes the skills market is changing since the first wave of PE investors came in, and not just because of the levy-funded market maturing and changes in the regulation of subcontracting "making things tougher".
"Within a few years, adult education could be fully devolved which poses challenges as well as opportunity for the larger independent providers," he added.
He believes potential investors should "ask if a provider can grow the commercial training side of the business, to balance against risks now presented by government-funded skills provision".
The market is now "fraught with risk" for PE investors as inflation and the introduction of apprenticeship standards have "significantly pushed up the cost of delivering a high-quality programme".
"The danger is more young people across the country being deprived of new apprenticeship opportunities or the chance of completing existing courses," he added.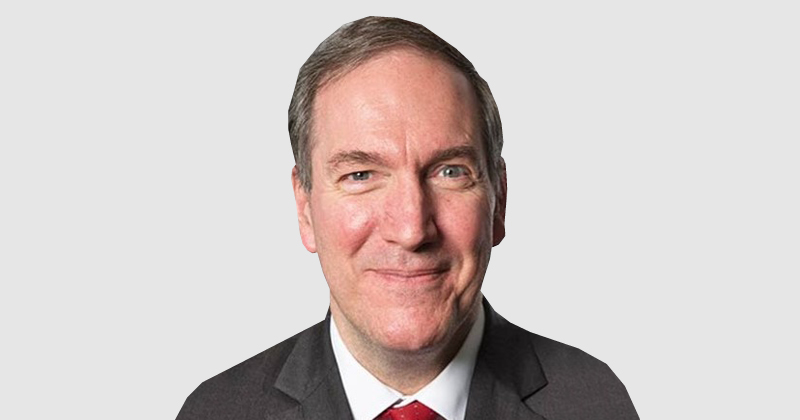 In-depth: Private equity-owned training companies
Skills Training UK
In 2021, Skills Training UK's future seemed rosy when Bridges Fund Management, which has offices in London and New York, acquired a majority stake through a holding company, Bridges Evergreen – pledging "ongoing support over the long term, with no exit requirement".
As well as financial capital, it promised "strategic, operational and impact management support plus access to the specialist networks of the Bridges team". Several members of the management team left shortly after, including CEO Martin Dunford who was replaced by turnaround specialist Guy Ballantine.
However, having PE backing did not improve the company's prospects: pre-tax profit for the year to September 2021 went from £1.77m to £1.18m. Then in the period to July 2022, losses amounted to £3.35m, despite Bridges lending the company £2.1m that year and embarking on a restructuring.
Last month, the PE owners were unable to prevent the 24-year-old firm from going into liquidation, just six months after opening its new education centre in Dudley.
The company invested heavily in traineeships before they were scrapped by ministers earlier this year, then it missed out on an adult education budget (AEB) contract in the Education and Skills Funding Agency's most recent procurement, along with several other big providers.
Lifetime Training Group
Lifetime Training, founded in 1995, is England's largest apprenticeship training provider.
The company has undergone three rounds of PE investment. The first, in 2011, by Sovereign Capital enabled a management buyout and was a success for the firm.
Five years later when it was sold to Silverfleet Capital, Lifetime had boosted learner numbers from 10,000 to 22,000, and diversified its sector offering from predominantly fitness to hospitality, health and social care, retail, early years, business and administration and beauty.
But then its fortunes started to flag. Lifetime recorded 23,020 starts pre-pandemic in 2018/19, before falling by more than a third to 14,980 in 2019/20. In 2020/21 starts further slipped to 12,910 but increased slightly in 2021/22 to 16,720.
Last year Lifetime was sold to private debt specialist Alcentra, one of the provider's lenders which is in turn owned by California-based asset manager Franklin Templeton. As of April, it held assets of $1.4trl.
After a 'requires improvement' Ofsted inspection and a government audit dispute which could result in a £13m clawback, Lifetime is now shedding an additional 50 jobs on top of the 60 redundancies announced earlier this year following a "strategic review of its cost base."
Accounts for the 18-month period ending January 31, 2022, show a loss of £9.2m, compared to a profit of £6.8m in 2020.
Realise Training
The management buyout purchase supported by the UK-based Enact fund (Endless LLP) of Sheffield-based Realise Training (then Interserve Learning & Employment) in 2020 has so far proven a success.
Investment from Leeds-based Endless LLP, which in the year to March 2022 held funds with commitments of over £1bn, has enabled Realise, which specialises in the early years sector, to grow its business at just the right time. The government this year announced a huge expansion in the provision of free childcare hours.
Last year, Realise bought up fellow providers FW Solutions and Training Plus Merseyside, with managing director Greg Scott (who has led the company since 2019) saying Enact's investment had been "key to us developing the business" and pointing to "ambitious plans to continue our growth as a business through both organic and inorganic growth".
Babington Business College
Under new PE majority ownership from an affiliate of Switzerland-based giant Unigestion SA, which has over $19.4bn in assets, Babington has brought in a new management team and announced it is quitting the AEB market – putting 123 jobs at risk.
This came after former CEO David Marsh suddenly left the company in May this year. Its new chief executive officer Mark Basham said: "This change is essential to continuing to deliver on our purpose to develop better futures for organisations, individuals, and the communities in which we operate."
The sale of Babington and its subsidiaries from previous PE owners, the UK-based RJD Partners, in December 2022, led to a write-off of £2.2m of "group intercompany debt reassessed as irrecoverable", the latest accounts for the year to July 2022 for Babington Business College Limited stated.
BPP Professional Education Group
The ultimate owner of BPP, which claims to be Europe's largest professional education and training company, is a group of international investment funds managed by British PE firm TDR Capital LLP.
Prior to 2021 it was part of Vanta Education, owned by funds managed by the American Apollo Global Management and the Vistria Group.
After buying up Estio Training from fellow PE firm Palatine in October 2021, and Firebrand Training in June 2022, BPP in February purchased Dublin-based Digital Marketing Institute (DMI).
BPP University, while part of the same group, is a distinct legal entity registered with the Office for Students.
Learndirect
Learndirect was set up with noble ambitions: its former owner, Ufi Charitable Trust, was created in 1998 to take forwards the government's vision of a 'university for industry' and launched Learndirect in 2000.
It has since been through a complex web of PE ownership structures and turmoil. The first PE owner, from 2011-2018, wasLDC, the private equity division of Lloyds Banking Group.
An FT investigation found that between 2012 and 2015, Learndirect's profits declined 85%, while student failure rates doubled in its educational programmes.
During this period, 84% of Learndirect's profits were redirected to its parent firm to pay for dividends, debt-servicing, and legal fees, as well as half a million pounds to sponsor the Marussia F1 racing team.
Its apprenticeships division (Learndirect Apprenticeships) was taken on by PeoplePlus Group Ltd, part of recruitment firm Staffline Group PLC, then sold in 2020 to Babington. Last year, DTS went bust – along with LD Training Limited, the latest renaming of the original Learndirect company.
But the Learndirect brand lives on as another Learndirect offshoot company, under PE owners. Learndirect Limited, formerly Stonebridge Colleges (publishing) limited) was bought in August 2020 by Guernsey-based Queens Park Equity Partners, which has since made five other acquisitions in the training sector.
Other PE investors in the training market:
Davies Group, which is funded by American PE firm HGGC and Canadian AIMCo, and rebranded to Davies Learning Solutions in 2020, bought up insurance training provider FWD Training and consultancy in 2019. It was rated requires improvement by Ofsted the following year.
BGF, which was founded by Barclays in 2011, has minority stakes in more than 400 small and mid-sized companies. Its portfolio includes Alpha, which provides finance training, and Apprentify, which offers digital marketing, social media and tech courses.
In July, Leeds-based PE firm Key Capital Partners, struck a £6 million deal with management training provider Fuel Learning for a 'significant' minority stake in the business.