Around 120 jobs are at risk at one of the country's largest training providers in a "strategic realignment" affecting its apprenticeships and adult education courses. 
Babington Business College, an independent training provider, will scrap its adult education budget portfolio, including its digital skills bootcamps and sector work academy programme (SWAP) courses, as well as its apprenticeships training offer in the property, financial services and retail sectors.
It becomes the latest large independent training provider to exit the adult education budget market.
Mark Basham, Babington's new chief executive officer, said: "This change is essential to continuing to deliver on our purpose to develop better futures for organisations, individuals, and the communities in which we operate."
The company said its "strategic realignment" is in response to market demand but comes following significant hits on its budget following the recent Education and Skills Funding Agency (ESFA) AEB procurement and the scrapping of traineeships.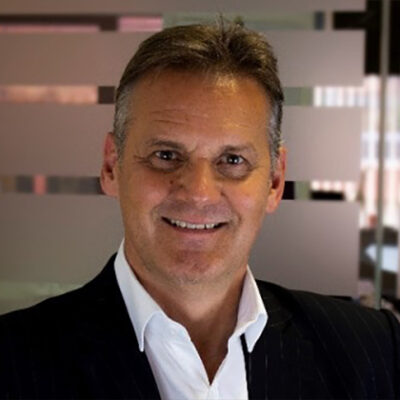 The organisation's restructure will see it focus on apprenticeships, professional qualifications and commercial courses in "core areas of demand", Basham said, through "specialist academies" in accountancy, HR, leadership, data, and business.  
However, its 23 digital skills bootcamps will come to an end. Babington's bootcamp offer included 20 online programmes offered nationally in digital leadership and data analysis. It had three bootcamps in London in digital marketing, introduction to coding and introduction to project management skills.
FE Week understands that around 120 staff are at risk. Babington has promised that all learners on affected courses will be able to complete with the provider.
Babington is still yet to file accounts for its 2021/2022 financial year. In 2020/21 however it reported it had 374 employees, so this announcement could mean a loss of around a third of its workforce.
The accounts stated a turnover of £26.4 million that year.
Basham said industries are requiring "agile and continuous skills programmes" in professional service areas like finance, people management and data.
"Against this context, our decision to simplify, strengthen, and refocus our organisation on these core areas of demand – simultaneously making improvements in our own operations to enhance the customer experience, drive sales, and position the company for long-term success," he said.
This comes just two months after the sudden departure of its former chief executive, David Marsh, and just a week and a half after a new CEO and chair was announced.
Marsh's departure came several months after Babington was sold by RJD Partners in December 2022 to Unigestion, a Switzerland-based private equity firm.
FE Week revealed last week that Babington was one of several big-name training providers that did not secure a national ESFA adult education budget contract for 2023/24.
Its AEB allocation for this year was worth just over £1.2 million according to DfE data as well as nearly £1 million allocated for 16-18 traineeships. The government has scrapped traineeships from August due to years of low participation.
Government data for 2021/22, the last full year available, shows Babington delivered 45 apprenticeship standards across a range of sectors. Its most popular apprenticeships, level 3 team leader and level 3 customer service specialist, which clocked up just over 600 starts between them, would appear to be safe.
Apprenticeships in sectors Babington will exit include the level 2 junior estate agent and level 3 housing and property management, which had 330 starts last year.
Babington hasn't had a full Ofsted inspection since March 2015, when it achieved a 'good' rating.