Five FE providers managed to secure an Ofsted grade increase last year after initially being handed the wrong judgement, FE Week can reveal.
Complaints from the further education sector about inspections conducted by the watchdog have also almost doubled since 2018 – although they remain well below the level in schools.
It comes against a backdrop of increasing legal challenges against Ofsted ratings from FE providers, while the inspectorate also rolls out changes to its complaints procedure – after admitting it is "not fit for purpose".
Data obtained by FE Week through a Freedom of Information request revealed there have been eight changes to FE providers' Ofsted grade since 2018. Two were in 2019/20, one was in 2021/22, and five were in 2022/23 (see table
Ofsted refused to specify the names of providers, or provide a breakdown of provider types nor did it specify what the grades were changed from and to.
FE Week did however reveal one case last year. In December 2022, the watchdog took the unprecedented step of unpublishing an 'inadequate' report for UK Training & Development Limited (UKTD) and carried out a reinspection following an appeal which resulted in a 'good' judgement.
Several other independent training providers have tried and failed to challenge Ofsted grades since the pandemic, with most alleging the inspectorate is not taking into consideration the impact of Covid on their delivery.
FE representatives said judgement changes entail a lot of stress, anxiety and workload on staff and leaders.
Geoff Barton, general secretary of the Association of School and College Leaders, said: "We're pleased that Ofsted has been responsive in these instances, and has been prepared to review and change judgements, but we are obviously concerned that these providers were not given the correct rating in the first place.
"The current system is so blunt and reductive that negative grades act as a cliff-edge and are very likely to feel unrepresentative of what a provider actually does across all its provision and services."
FE Week's FOI data also shows the number of complaints Ofsted received from FE providers has grown in recent years, albeit with an expected drop during the Covid years when inspections were suspended.
There were 22 in 2018/19, 13 in 2019/20, nine in 2020/21, 31 in 2021/22 and 40 in 2022/23.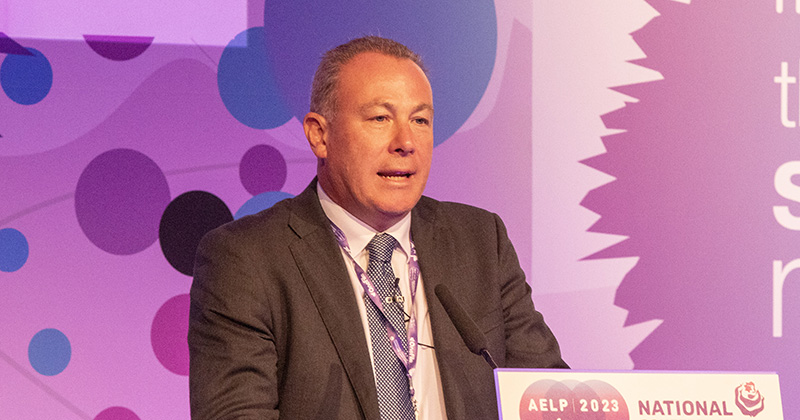 Paul Joyce, Ofsted's deputy director for further education and skills, told last week's Association of Employment and Learning Providers conference that the figures are low.
"Let me assure you for the FE and skills, we get very few complaints," he told delegates.
The inspectorate said in its latest annual report that "unsurprisingly" most of the complaints were from providers that have received the lowest grades. In 2022/23, over half of which were judged as 'inadequate' or 'requires improvement'.
"Many of these also include concerns about inspectors' conduct or how the inspection was carried out, for example about the opportunity for a provider to present evidence, meetings as part of the inspection visit, or inspectors giving on-site feedback," the report said.
"Some also feel that we did not fully consider the comments they gave on their draft inspection report."
Compared to the school's sector, complaints from FE providers are small. In 2022/23, Ofsted received 40 complaints from FE and 247 from schools.
However, Ofsted does not provide schools complaint data prior to 2022/23.
It's important to note the number of inspections in FE has shot up post-pandemic. There were 237 FE inspections in 2018/19, compared to 486 in 2022/23.
An Ofsted spokesperson said: "Even considering the disruption to our inspections between 2019/20- 2020/21 due to Covid, you'll be able to see that the number of changes to overall effectiveness grades are very small when considering the number of inspections. The number of complaints is still also very low when set in context."
However, Ofsted is making several changes to its complaints procedure after admitting it was not up to scratch earlier this year.
From January 2024 there will be enhanced on-site professional dialogue during inspections to help resolve any matters, and there will be a new opportunity for providers to contact Ofsted the day after an inspection visit if they have any unresolved concerns.
FE Week's FOI data comes weeks after former chief inspector Sir Michael Wilshaw told MPs that the watchdog's remit was "far too big" and should have just stuck to inspecting schools.
Ofsted's capacity also may be stretching further than it can handle. According to Ofsted's annual reports, the average number of staff employed has only grown just five per cent since 2018/19 to 1,893 in 2022/23, despite a huge increase in inspections.