[UPDATE 11/05/2021: Downing Street has said the Skills and Post-16 Education Bill will be introduced on 18 May]

Ministers are set to introduce a new Skills and Post-16 Education Bill on Wednesday, according to reports.
It will follow tomorrow's Queen's speech and encompass the legislation promised in the FE white paper to create more local training and learning opportunities.
But what can we expect from the Bill? Here's a recap of what has been mooted and what we've learned since the white paper was unveiled in January.
Make new local skills improvement plans legally binding 
Central to the government's reforms are the creation of local skills improvement plans, led by employers and in collaboration with colleges and training providers.
The plans will aim to make colleges align the courses they offer to local employers' needs.
According to the white paper, the government "intends to legislate to put the employer leadership of local skills improvement plans on a statutory footing, strengthening the voice of employers in local skills systems across the country".
Speaking at an FE Week webcast in March, the Department for Education's director of post-16 strategy and architect of the white paper, Keith Smith, said putting the employer role on a statutory footing will do two things.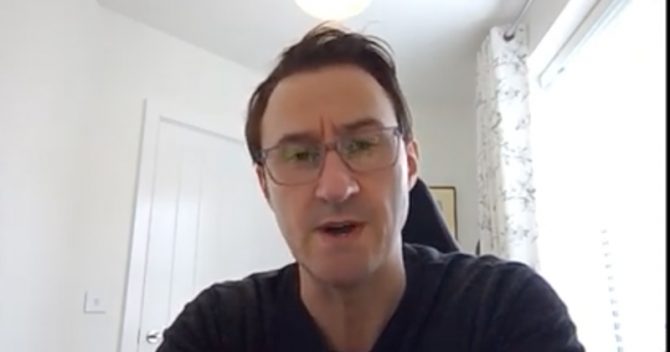 "One, we want there to be real confidence in employers and business that they have a voice that will be connected into the system going forward. We want there to be true representation not just in the employer conversation, we want it to be meaningful. We want them to know they have a place and purpose in coming together in being able to articulate the shape of the skills system is put together and how it is prioritised.
"The second bit is of course we want it to become part of the core purpose in the skills delivery space that actually, whether you're a college or part of the institution delivery, that there is a link that you have to pay due regard to those local priorities."
Local skills improvement plans will form part of what the government is now calling a "skills accelerator programme", which also incorporates Strategic Development Fund pilots announced in the white paper to create greater collaboration among local colleges and providers.
Bids to pilot the first local skills improvement plans and strategic development fund projects opened last month.
Give government new powers over further education colleges 
The white paper said the government would introduce "new powers" that allow the education secretary to intervene "where local providers are consistently unable to deliver the skills priorities for that area".
This will include new legislation to enable the education secretary to intervene where colleges refuse to deliver courses decided through local skills improvement plans.
Smith clarified this would be the case during FE Week's webcast in March, although he said the extent of these powers was still being determined.
According to the white paper, the "strengthened" powers will enable the education secretary to "intervene locally to close or set up college corporations, bring about changes to membership or composition of governing bodies or review leadership, or take other actions where there are long term weaknesses.
"This includes the possibility of intervention within a local area, where there is evidence of issues affecting a limited number of providers. Use of these powers is envisaged only as a last resort, where agreement has not been possible through other means and there are no alternative options for resolution."
Introduce a 'lifelong loan entitlement' 
The other part of the government's white paper reforms that appears to involve legislation is the promised lifelong loan entitlement.
Part of the prime minister's lifetime skills guarantee first announced last September, the entitlement will enable people to access four years' worth of student loan funding across further and higher education providers to study modular provision throughout their lifetime.
The idea is to create a system that allows for more part-time studying while people are working.
The FE White Paper specifically said: "For the lifelong loan entitlement to be a success it is crucial that the user is at the heart of these reforms. Creating a more efficient and user-friendly system, meeting the needs of individuals, employers and the economy will require new legislation to move away from a system grounded in the concept of full years or courses of study. It will also require significant changes to Student Loans Company systems."
However, the DfE has promised to first consult on the details of this entitlement and has set a rollout date of 2025.