As a coalition government seems increasingly likely, FE looks to the Lib Dems' Munira Wilson to see if the party really is "the party of education" as its education spokesperson claims it to be.
The central command of Munira Wilson's party has avoided speaking on education issues lately. The "latest news" section of the Lib Dems' website features 97 stories and not one relates to education. The focus instead is on health, the environment and the cost of living.
Wilson blames this on education being a "low public priority". In an Ipsos Mori poll last year, only 6 per cent of respondents cited "education/schools" as the most important issues facing Britain, the lowest score since 1984.
"When my team go out to journalists with education stories, there's such little interest," Wilson says. "It's polling as such a low priority amongst the public. That makes me weep because…we need to see education as a future investment like infrastructure. It should be one of the biggest priorities for any government."
Wilson is currently drawing up what she describes as a "strong education offer" in the Lib Dem manifesto.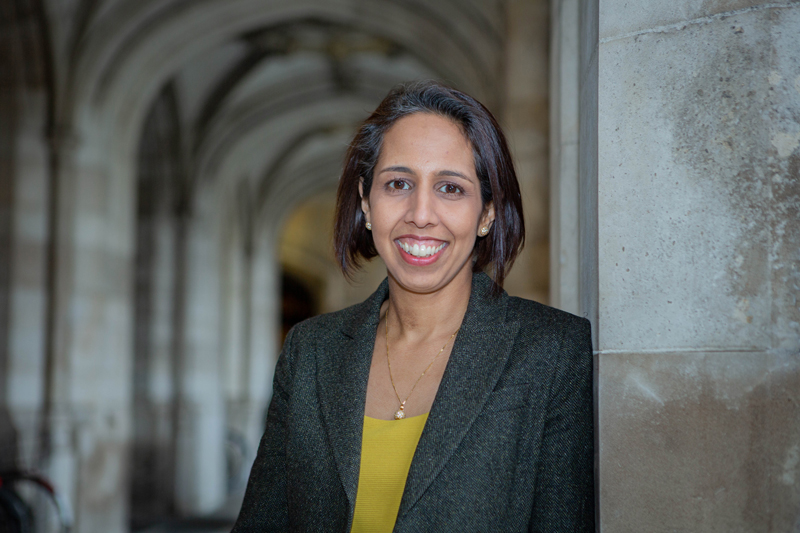 Will Lib Dems be a voice for FE?
She highlights how FE funding has "fallen through the floor, and was totally overlooked in the autumn budget when schools were given a bit of an uplift".
But so far, apart from at the time of the autumn statement, Wilson has rarely spoken up on FE, with her campaigns – children's mental health, free school meal eligibility, pollution and crumbling buildings – focused around schools.
Her party "recognises the importance of lifelong learning and adult education. If we're serious about meeting the challenges of all the new emerging technologies and growth industries, we have to invest in FE."
But Lib Dems who fought the corner for FE historically, like Sir Vince Cable and Baroness Margaret Sharp, are no longer active in the party. Wilson took over the Twickenham seat from Sir Vince in 2019 and knows he and Baroness Sharp "well".
She is candid that she does not know as much about the skills agenda as Sir Vince, but adds that it "doesn't mean I think it's any less important".
Given the Lib Dems are champions of local devolution, I ask what she thinks of the employer-led Local Skills Improvement Plans that set out what skills provisions are needed in different areas.
Wilson has not looked at the issue in detail so does not have a "new policy to offer", but will be "interested to see whether they're fit for purpose and meeting the needs of local areas".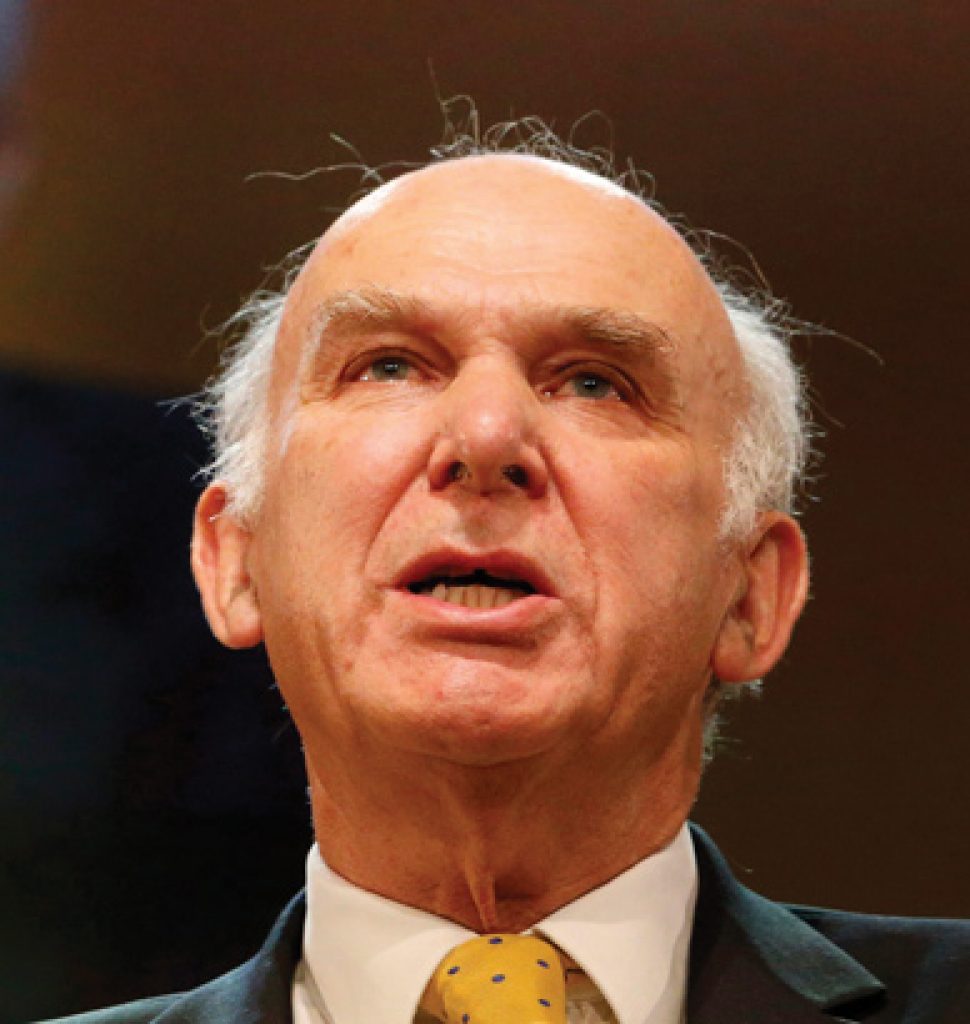 Skills working group
She claims one reason she has not "focused" on FE and skills as much as "some other areas" is because Sir Vince, with Wilson's education predecessor Layla Moran, had already put in place a "brilliant policy" around the skills wallet – £10,000 to be released to adults over a 30-year period to support lifelong learning. "With the grant, you could get match funding from your employer or from a local authority where there's a skills gap in that particular area."
While the Lib Dems "still stand by" that policy, the party has now formed a "live working group" looking at skills that "with some fresh thinking".
"Fear not, we haven't forgotten about FE and skills. It's just we're a slightly smaller party so, there's not as much division of labour as there used to be."
She believes that take-up of the government's lifelong loan entitlement due to be rolled out in 2025 will be low. "All the surveys show that if you've got a mortgage and kids you're not really wanting to take on that debt to be able to study more."
A recent pilot for higher education short courses, intended to be a step towards the lifelong loan entitlement plans, met with limited interest.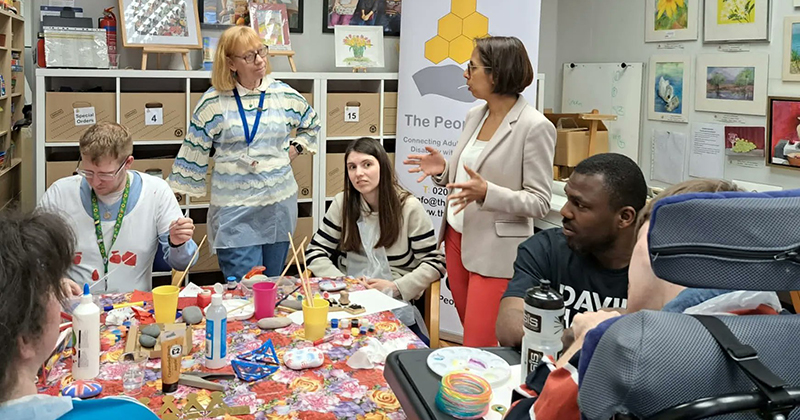 The infamous U-turn
But it is hard to listen to her talk with brevity on the need for student grants rather than loans after her party's much-derided U-turn over increasing tuition fees when it was in coalition with the Conservatives.
She justifies it on the grounds that the Lib Dems had been trying to "put university funding on a sustainable and secure footing", and how Sir Vince "fought very hard behind the scenes to make sure that the threshold at which you have to start paying back fees is kept at a higher level".
She also points the finger of blame at the Tories for scrapping maintenance grants, while funding for grants and bursaries has "not kept up with inflation".
"There's much more that can be done around making the threshold for loans more progressive, but also boosting maintenance grants," she says.
Wilson claims the reason she is a Liberal Democrat is because her party has "always been the party of education", and recalls their policy under Paddy Ashdown of adding a penny on income tax for education.
"Our biggest spending areas have always been about education. But sadly, we will always be punished for this one thing we made a big pledge on."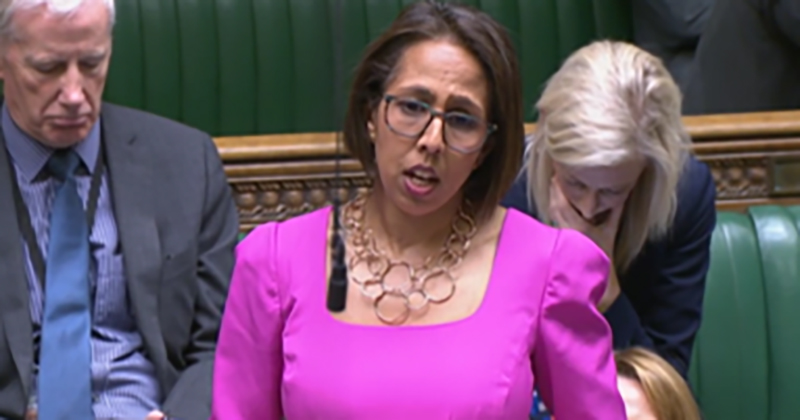 Red lines and alignments with Labour
So would Wilson have any red lines when it comes to FE policy if her party was to form a coalition with Labour this time round? Wilson claims she's "not thinking about what happens the day after the next election".
But the two parties share a perspective on Ofsted, with both seeking to reform rather than replace the watchdog.
This represents a shift for the Lib Dems: before the last election the party campaigned to scrap Ofsted and replace it with a new inspectorate.
The Lib Dems are also aligned with Labour on their opposition to the defunding of BTECs, which Wilson describes as "totally regressive and not thought through". But she does not take issue with the concept of the T Levels designed to replace them.
She wants to ensure there remains an "adequate mix of vocational qualifications". "Critically until the T Levels are bedded in, well understood both by students and employers and shown to be successful, rolling back BTECs in this way is really concerning."
One point of difference could be the thorny issue of VAT.
The Treasury recently confirmed that despite colleges being reclassified by the Office for National Statistics as public bodies, there are no plans to change the law and exempt them from VAT, which would cost around £200 million a year.
Labour has failed to commit to exempting colleges from VAT. But Wilson appears more forthcoming; she believes the "VAT anomaly needs to be addressed".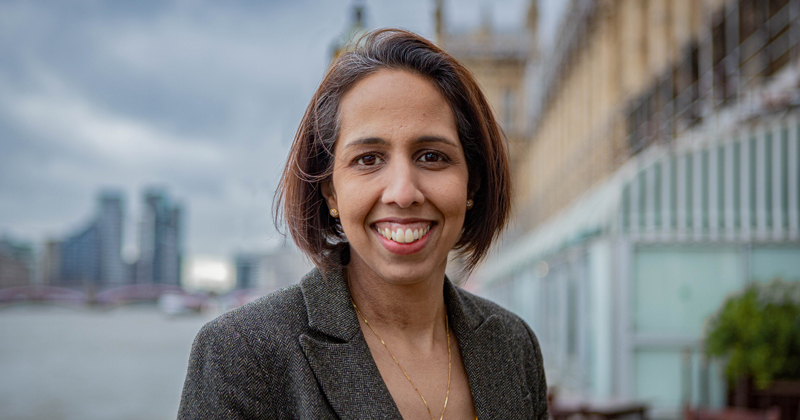 Maths musings
The Lib Dems do not have a set policy or "firm settled view" on the requirement to pass maths and English GCSEs. But Wilson indicates she would like to see change.
She believes the current process is "really demoralising" for those students who fail a second time around. She wants to "look at a more supportive practical maths offer for those who just really struggle academically to be able to pass a maths GCSE, which involves trigonometry and Pythagoras and all sorts of other things that even I can't remember what they mean – and I've never used them since I passed my maths GCSE".
Not cut out for teaching
Wilson's passion for education runs deep as she wanted to be a teacher when she was a child. But she "quickly realised" after volunteering as a school teaching assistant that she was not "cut out" for that.
"I just realised I didn't have the right skills to be a teacher, which requires the patience of a saint, and the ability to explain complex things in simple ways, which actually ought to be a gift for a politician. So maybe I'm not very gifted politician either!"
She was previously a lobbyist for Save the Children and the pharmaceutical company Novartis, and puts her success down to her parents' influence. They emigrated from Zanzibar and "drummed into" her and her older sisters "from a very young age the importance of education", prepping Wilson for north London's Henrietta Barnett School where she was "pushed really hard in a very competitive environment".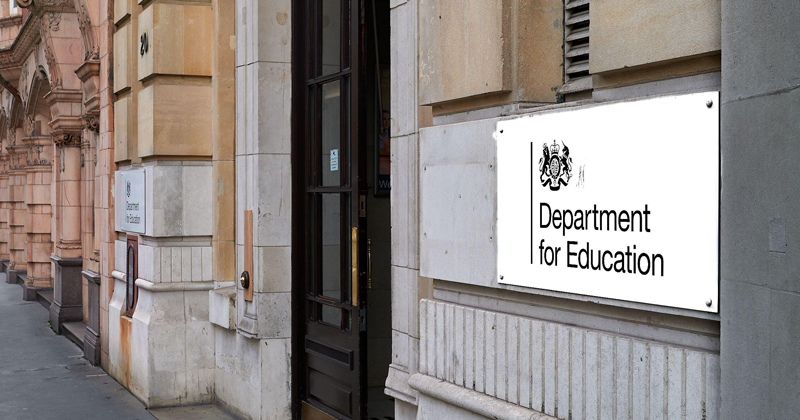 New department
Wilson "very deliberately" describes herself as the spokesperson for education, children and young people" rather than just "education".
She believes children and young people's policy is currently "fragmented across several different departments" with "no joined-up thinking" – for example, with youth services "hived off and sitting in the Department for Culture, Media and Sport" and young offender institutions coming under the Ministry of Justice.
"They're working with some of the most disengaged young people who were probably excluded from school years ago and have all sorts of special educational needs. And they're not even recognised as an educational establishment, which is just bonkers."
Wilson would re-create the Department for Children, Schools and Families, ironically abolished in 2010 when the Lib Dems were in the coalition. Or "at the very least" she would create a cabinet minister for children with a "roving brief across departments".
"We need to look at everything that sits around and outside of schools and colleges, and not just what's going on inside them."