The flagship Multiply programme, aimed at adults with poor numeracy skills, is failing to attract learners, reports Jessica Hill. She looks at a £559 million scheme hampered by complicated funding and red tape
Actress Denise Welch was "that scared" of maths at school, she used to throw up before classes. The former star of Coronation Street made the confession last summer at an event organised by Gateshead Council to drum up interest in the government's Multiply scheme.
Across the country, providers are hoping that people who, like Welch, lack confidence in their mathematical prowess, sign up to Multiply.
But a year on from the scheme's launch, recruitment has proven challenging and providers have told FE Week of their frustration at the slow pace of the rollout.
Gateshead Council hailed its Multiply roadshow event as a success. It has since used Multiply to train more than 200 adult learners in subjects such as budgeting, maths for work and travel, and language of maths for ESOL learners. It's also given £125,000 to third sector organisations that have delivered community-based math projects to 70 learners.
The government is spending £559 million in an attempt to boost numeracy skills through Multiply, as part of the new UK Shared Prosperity Fund (UKSPF) – cash that before Brexit would have been allocated across the UK through EU structural funding.
The three-year programme is designed to provide free courses for anyone aged 19-plus without grade C equivalent in maths GCSE.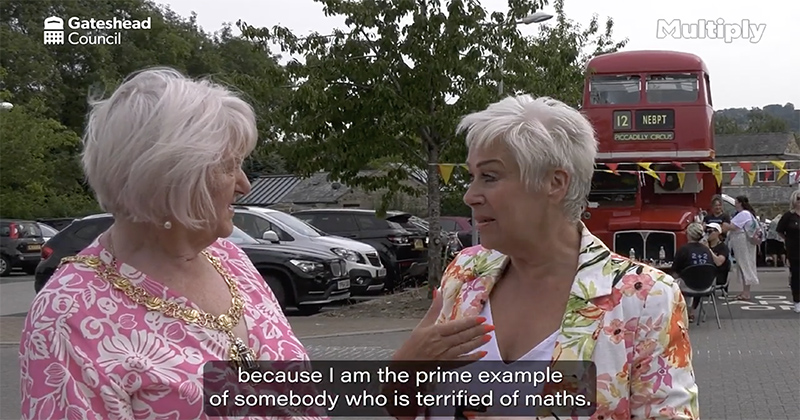 But while providers are used to adult education budgets coming through DfE agencies and combined authorities, Multiply is what Learning Curve Group's commercial director Steve Morris describes as "devolution on speed": the funding has also been allocated through upper and single-tier councils in non-devolved areas, making it considerably more work for national providers like his to bid into.
The government's landmark levelling up white paper promised the UKSPF would cut the "levels of bureaucracy associated with EU funds", but FE Week has heard concerns from training providers that red tape hampers bidding for Multiply.
The scheme is part of the paper's ambitions for 200,000 more people to have completed high-quality skills training each year by 2030, "driven by 80,000 more people completing courses in the lowest skilled areas".
Data from the DfE shows up to the end of February 2023, 13,500 learners had participated in Multiply. Skills minister Robert Halfon said last month that "we want to reach far more".
Slow roll-out
The 81 local and combined authorities that signed up to Multiply submitted investment plans to the DfE last summer. But funding was not then allocated until December in some cases – with a requirement to spend it that financial year. Given what Cambridgeshire & Peterborough Combined Authority described as "the long delays in [DfE] approving investment plans across the country", the government agreed any underspend could be carried forward to the end of 2023-24.
A report to Cambridgeshire & Peterborough's skills committee last month gave the scheme a high-risk "red RAG status", with its interim associate skills director saying the programme was "behind" at that point.
It is one of several authorities, including Buckinghamshire, deploying outreach buses to promote the scheme.
Cambridgeshire County Council leader Lucy Nethsingha told FE Week local FE providers had been reluctant to divert capacity into the programme because the funding was only for three years, and it "takes time to get these schemes going".
The assistant principal of a college in the south of England said despite launching its Multiply provision three months ago, it still had to receive a contract from its council, describing the timeframe as "just bizarre".
Their college has so far enrolled about 70 learners for two-hour taster sessions, with a target of recruiting 400.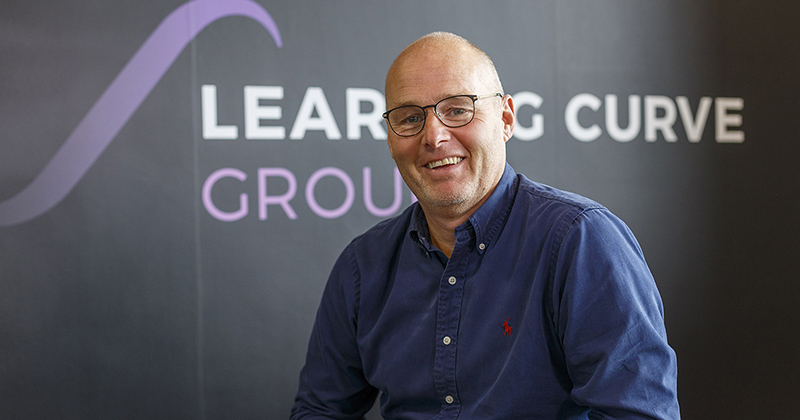 Learning Curve Group has tendered for about 20 Multiply contracts nationally and secured 10, including most recently Kent Council. About 330 learners are now enrolled.
Morris said there had been an "issue" with the "very slow" pace of contracting of some councils, with combined authorities proving more efficient.
Some councils were still contracting in March for the 2022-23 financial year about to end, which Morris said "many providers" would think not worth signing up for.
Another training provider also questioned why the DfE had not rolled out the national digital numeracy platform for Multiply promised when it launched the scheme's prospectus in April last year. DfE said the platform, which would launch "later in 2022", would "give people the ability to learn at their own place…and pace", with the opportunity to sign up for "personalised free online tutorials".
But so far the department has only developed an interim information webpage signposting to existing maths provision via the National Careers Service, and a six-question online numeracy quiz. It did not respond to FE Week's query on whether it still planned to fully launch the promised platform in the future.
A spokesperson said: "Our focus has been on making sure local areas can deliver the Multiply programme to support people in all parts of the country to gain the vital numeracy knowledge and skills needed to unleash their potential and secure good jobs."
Devolution difficulties
Devolution also means authorities have varying requirements for courses, and different funding triggers for payment dates.
"You probably needed a degree in maths to be able to understand the intricacies of it," Morris said. "It's bloody hard work."
The director of another training provider working with three authorities on Multiply, who did not want to be named, raised concerns about funding variations. While "some authorities award us money for set-up costs, for others it's just deliverables on numbers".
Morris said some councils did not procure for Multiply through "the traditional portals", which meant Learning Curve "missed out on a few opportunities because we weren't looking in the right place". He advised providers to look on council websites as well as normal procurement routes.
Prices charged by providers have also varied wildly; Learning Curve was outbid by another provider on one occasion charging £250 per learner, which Morris says is "probably our cost of learner generation", while others charged £990 per learner.
One provider is understood to be embedding Multiply into programmes it was already delivering. Learning Curve's external client services director Tom Aust said this was an approach it could explore if it became "a norm across the sector".
Finding the learners
Renée Almeida, a 54-year-old audiologist, is doing a Multiply course with Learning Curve.
She has always found numeracy "very scary", but after separating from her partner needed to manage her own finances.
The online course is boosting her confidence, but, for providers, finding people like Almeida willing to work on their numeracy skills has proved challenging.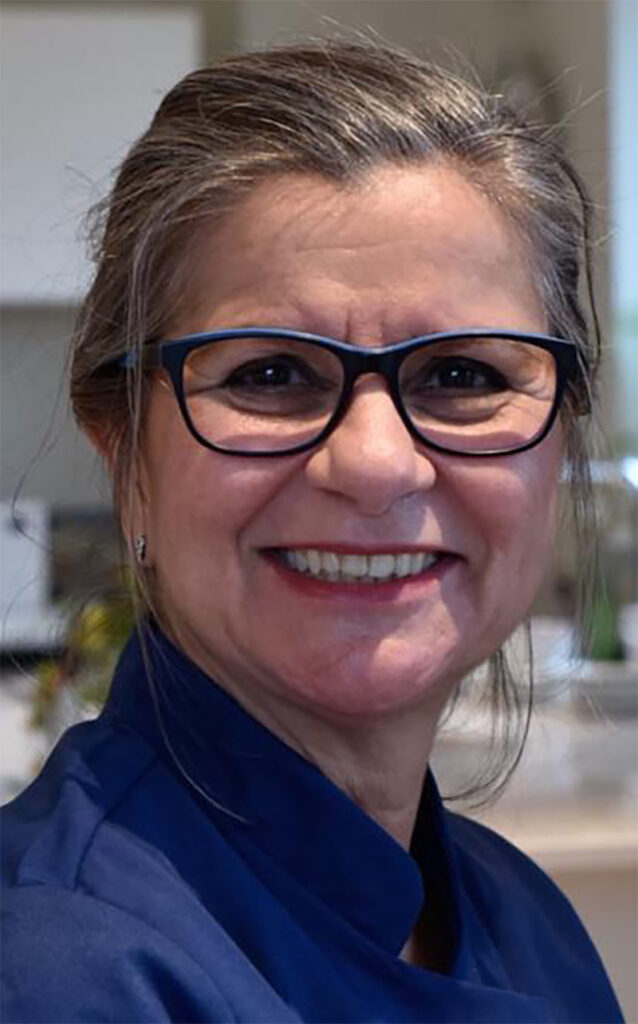 The DfE's own communications toolkit admits that adults with low numeracy are "hard to engage. They often don't see a problem with their numeracy and are unlikely and unwilling to get help."
Aust said Learning Curve found the cost of learner generation for Multiply to be "extremely high", and cautioned other providers to "factor that in when you're accepting contracts".
Its research showed 2,000 maths courses already existed before Multiply, and Morris questioned "why people were not necessarily engaging with those existing courses. How do you engage people in something that emotionally their brain tells them they can't do?"
Morris said it had been easier to generate learners in larger council areas and combined authorities than in "small local councils" where contracts have been for "only 100 learners. Managing that lack of volume is a challenge."
Learning Curve's "first port of call" has been to approach previous students, while also relying on referrals and social media promotion.
Aust said engagement could be "extremely difficult", particularly with small councils.
"You go to the local jobs centre, but they're inundated with different programmes. They're quite confused what they should be pushing people towards."
Another provider, SPS Training Solutions, started using job centres to find participants, then "engaging more with community organisations and more niche cohorts", explained its director Mehul Shah. "We are looking at people with disabilities and complex needs…but that's very much in its infancy."
Some providers are presenting Multiply to employers as an opportunity to upskill staff. Learning Curve tried a "lunch and learn" exercise with one company, where it "invaded their canteen…to set up shop and engage learners".
But while local employers may embrace Multiply, national companies are hampered by its devolved nature. A source from a nationwide cleaning company is doubtful how it could "engage with providers who can deliver this".
"Nobody has 70 different contracts [across local government areas] to deliver it nationally. It's really frustrating, my workforce are the type of people this scheme is probably aimed at."
Who are Multiply learners?
The DfE's Multiply communications toolkit says women are more likely to be among the three in ten people who say they are "not a numbers person". That is reflected in Learning Curve's Multiply learner profiles: 81 percent are female – with half of its learners aged 40-60 and 41 per cent 26 to 39.
Learning Curve provides online, hybrid and classroom courses. The most popular have been its numeracy for life courses, which include helping parents support children with homework and managing bills.
Some colleges are understood to be using Multiply as part of pre-apprenticeship provision for learners without existing functional skills, while it has also been used for learners on apprenticeships who failed their initial assessment.
There has been some criticism of colleges' rollout of the scheme.
A maths tutor for a London college described how its vice-principal had submitted a bid for Multiply provision "at the very last minute" and how its courses were "not necessarily meeting the needs of learners or businesses in our area".
"I feel like we are just trying to get bums on seats to tick those boxes, rather than actually taking a really in-depth look at what the borough needs," they said. "It feels very back to front."
The DfE's expectation for Multiply is not that learners will necessarily complete the course or come out with a specific qualification, but that providers demonstrate how their confidence has been boosted.
But while take-up had been good from students already attending college – a course on fractions, decimals and percentages was "well attended" by level one and two maths students seeking "extra support" – there had been little interest from outside learners. A course to help learners manage their finances did not drum up enough interest.
But one benefit has been the potential to recruit learners on to other courses. Learning Curve had never created functional skills resources as "there is already tons out there" said Aust. But after requests from online Multiply learners for more, similar content, Learning Curve is working with partners to create a functional skills maths video.
"The learners have been coming to us saying, 'we enjoy this way of learning.' It seems to be really popular."