Hundreds of "warm spaces" have been established nationwide to provide support for those struggling this winter. Jason Noble speaks to the people in the FE sector who have joined the movement to find out how they are making a difference.
The soaring cost of energy coupled with the rising price of food has left many people across the country facing a stark choice between heating or eating. A fact not lost as temperatures plummeted this week.
Churches, libraries, and community centres rallied to set up "warm spaces" for those in need – places where people struggling to make ends meet can come in for a cup of coffee or a hot meal, make use of the free internet or computers, or just sit and read in the warmth.
Crucially, these sites are non-judgemental spaces. However, those who want to talk about their circumstances or learn about the support available can do so.
It's a community effort that in just a matter of months has become ingrained across the UK, with adult learning providers and general FE colleges among those to have set up their own spaces.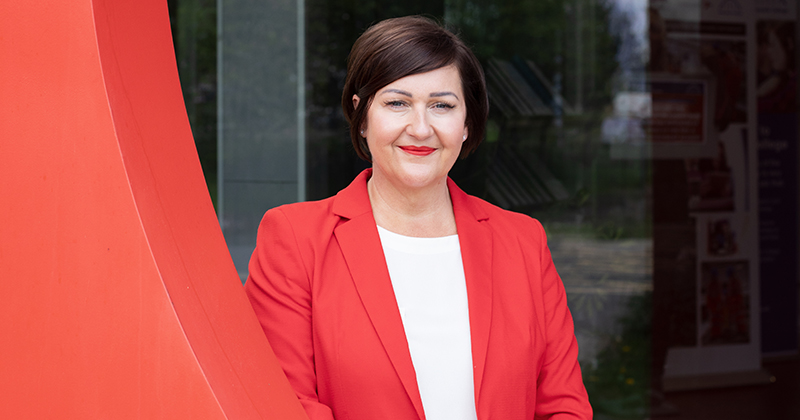 At Learning Services Worcestershire, the Fairfield Centre – a small adult community learning space (main picture) – has been using its library as a warm space.
Its armchairs and sofas can be used by people wanting to read a book or a newspaper, while a cup of tea for those who are cold and free sanitary products for women are also provided.
Carol Berrevoets, senior improvement advisor for learning services, said: "What we have tried to promote is that you don't have to be doing an adult learning course or borrowing a book, you can just come in and sit down, have a chat, read a newspaper or book."
The adult education centre held a drop-in family community event before Christmas to highlight the centre's role as a warm space too, with some of those families which attended coming back to use the space.
"People say 'we didn't know you were here' – it's quite a good way to break down a barrier when they know you don't just have to come in and learn English," Berrevoets said.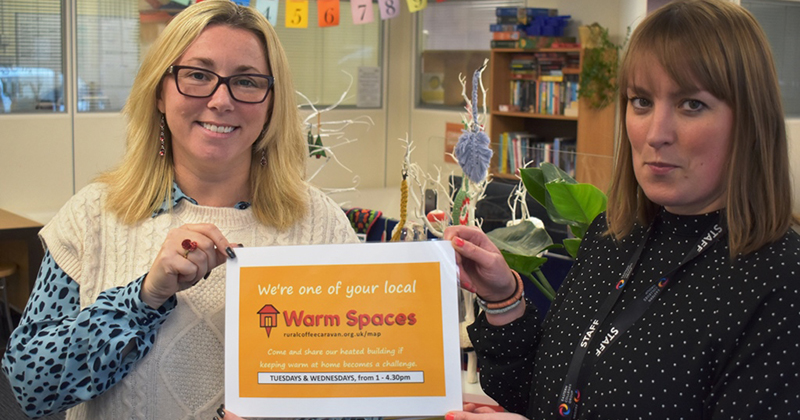 Leicester Adult Education and Wandsworth Lifelong Learning have been offering activities in warm spaces set up by others, while Lancashire Adult Learning has tied up with the county council to deliver free courses in warm spaces – teaching everything from digital skills, to watercolour techniques and chair-based yoga.
Many FE colleges have laid on extra support for students and staff, such as breakfast clubs and use of gym showers, but a few have been able to extend their reach into the community.
West Suffolk College has been operating warm spaces at specific times across its centres in Ipswich, Haverhill, Sudbury, Bury St Edmunds, Thetford and Chatteris, with free Wi-Fi, tea and coffee and computers to use. It also offers activities such as crosswords and mindfulness tasks.
Clare Morgan, head of the Sudbury business and community centre, said: "People using the space are grateful, and also I think a lot of people are pleased that we are offering the space as well – they are sharing the news out to other people that we are doing it."
West Suffolk sees a mix of users: from members of the public who simply want to stay warm, to college students charging their phones and doing homework.
Newcastle College, which hosts a large number of ESOL courses, is offering a couple of hours on Friday afternoons at the Riverside Dene campus where users can take advantage of not just the warmth, but also guidance on CV writing and jobs workshops.
Step out of the cold and into its main HE hub and you will find board games, films and soup.
The college is looking at a referral process with local partners, and is also eyeing family activities such as use of the gym or a film night.
"I don't want there to be a stigma about it so if we invite families to come in for a film night maybe people will partake in that rather than come to a warm space. We are just thinking of other ways to attract people and use the facilities," said Lisa Hamilton Murray, deputy principal.
With pressures on college budgets already tight, providers have largely been running the spaces when their buildings will already be open and staffed. This can add value to the students' experience.
The aforementioned film night at Newcastle is to be hosted by media students, while a new community warm lunches scheme launching at London South East Colleges in February will see catering students serving hot meals from its commercial restaurant to struggling members of the local community.
Andrew Cox, group director of strategic growth and partnerships at London South East Colleges, said that delivering food in a warm space will also help bolster students' serving and 'front of house' skills.
The warm lunches will mark the next phase in the college's cost of living efforts, which began with Foodbank Fridays during Covid-19 to donate food, followed by a warm bank for coats – where staff and students are encouraged to donate coats they no longer use which are available on a rail at the college for students in need to pick up and use.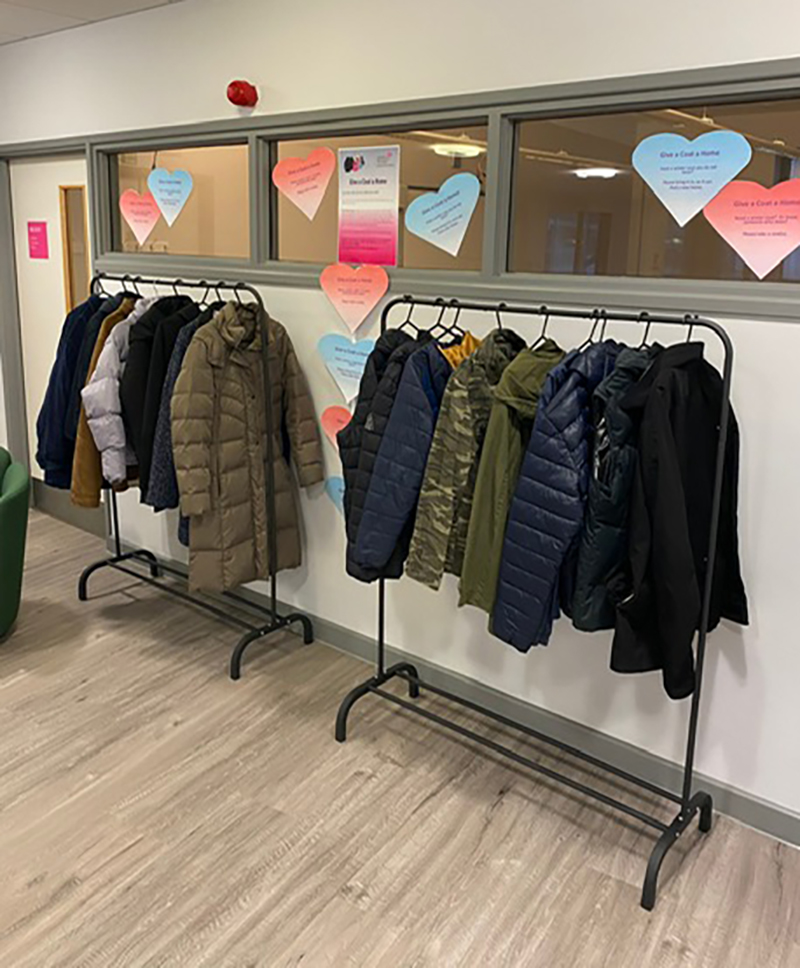 And if the community warm lunches prove a success, it is also exploring a potential project for those students to create dinners where families can be fed at reduced or cost prices.
Cox said: "If the students are doing lasagnes one week then why don't we do a huge batch of the lasagnes and then allow the community to come in? You can kind of do it at cost or for free because you are already paying for the materials through the curriculum."
What all those colleges have in common is the desire to run their spaces discreetly. As such, staff are not asking questions about why people are coming in, but being available for conversations for those who need advice or using the computers to search for support in their area.
"You can't turn on the news without seeing a family talking about how difficult it is to make ends meet," Cox said. "Even if we can save £5 a day of a family not having to put their heating on, that is a day of food.
"There might only be five people that come in, but that is five people who don't need to go to the foodbank that day, and that can mean extra people getting food."
But far from just being doom and gloom, for all of those providers it is also opening up conversations about potential study options or courses that may not have happened otherwise.
Berrevoets said: "Part of the challenging thing for community learning providers generally is convincing the under-confident who had a really bad experience at school who don't think education is for them.
"The reality is if you get people through the door they might start doing a basic arts and crafts course, and then something with their children, and then an IT course. Before you know it they are doing English GCSE."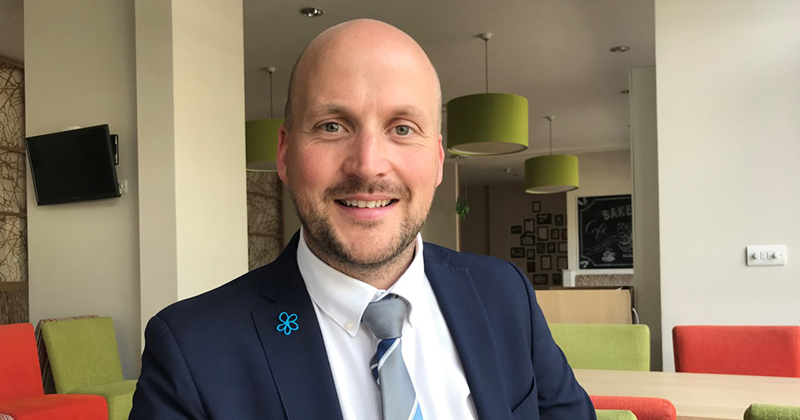 She added: "It's that first step back in for people. A lot of people can find it a daunting prospect."
At West Suffolk, the short online courses on topics such as sustainability, leadership and understanding mental health have been popular because of the short duration, often between four and 12 hours.
Morgan added: "While people are in the centre we have the opportunity to just talk to them and introduce them to some of the other courses we do. Maths, English and ESOL (English for speakers of other languages) are always very popular classes for us, and computer classes as well."
Time will tell how long those spaces are needed, but the informal set-up means they can be responsive until needed otherwise.
Cox concluded: "I have never had to see our communities have to do warm spaces, lend coats out. I have always seen foodbanks but I have never seen us have to do these new things. It seems to be quite apparent now that it is a much wider and much more needed initiative."