The Skills and Post-16 Education Bill reaches a critical stage in the House of Lords next week. Shane Chowen looks at what might change…
The government's landmark Skills and Post-16 Education Bill is nearing the end of its journey through the House of Lords. Unusually, the government decided that this bill's journey should start in the Lords before reaching the House of Commons. It's usually the other way around.
The stages a bill has to go through to become a new law are broadly similar across both houses.
On Tuesday, the Skills and Post-16 Education Bill will begin its "report stage". This is the point at which any member of the House of Lords can add, change or remove parts of the bill through an amendment.
All amendments are then grouped together and debated. If there's a chance that the amendment has majority support, it'll go to a vote. If not, amendments are a good way to make sure an issue gets raised before it's then withdrawn. House of Lords authorities have decided that the bill will have two days of report stage debates, Tuesday October 12 and Monday October 18.
The government can also take advantage of report stage debates by making changes to their own legislation – sometimes because they've changed their mind or want to clarify something, and sometimes for political reasons, such as a high likelihood of losing a vote.
It's worth remembering that the Conservative Party falls far short of commanding a majority in the House of Lords. Of the Lords' total 788 members, there are 262 Conservative peers.
In this session of parliament, which began on May 11, 2021, the government have so far been defeated 17 times on the floor of the House of Lords.
While this means that peers on the opposition benches have a good shot at changing the Skills Bill, it doesn't necessarily mean those changes will be permanent because the Conservative-dominated House of Commons will ultimately get its say on the bill later this year.
How are Lords hoping to change the bill?
At the time of writing, 52 amendments have been submitted. More are expected. Here's a summary of some of the main amendments.
Careers advice ̶ A 'strengthened' Baker clause
In the last major piece of skills legislation, the Technical and Further Education Act 2017, we got the Baker clause. Lord Kenneth Baker successfully added a clause that said schools must ensure there is an opportunity for a range of education and training providers to have access to pupils "for the purpose of informing them about approved technical education qualifications or apprenticeships".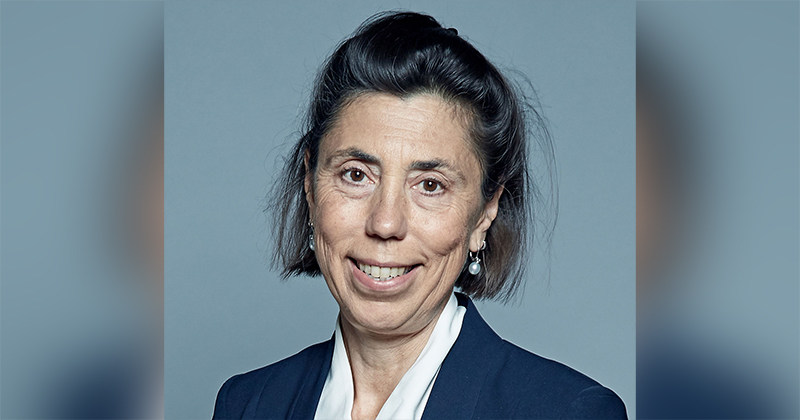 Speaking to FE Week in June, Baker said he wanted to amend the Skills Bill so that there would be a stronger "legal duty" on schools so they could be taken to court if they fail to comply.
The government did promise a three-point plan to enforce the Baker clause in its January 2021 skills white paper, Skills for Jobs: Lifelong Learning for Opportunity and Growth. The announcement earlier this week, the government believes, satisfies point one of its three-point plan which is to create a "specific set of minimum legal requirements for provider access.
Religious sixth form academies
Nearly all sixth-form colleges have been able to convert to academy status, but those with religious character have as yet not been able to do so and maintain their religious character designation.
A government-backed amendment to the bill will change the rules so that when the department next seeks to create new 16-to-19 academies, it will be possible for organisations to apply to set one up with a religious character. It will also be possible for existing 16-to-19 academies to apply for religious character designation, should they wish to do so.
Criminalising contract cheating
A series of government-backed Skills Bill amendments will criminalise the advertising and provision of so called "essay mills", which are online platforms that complete work for a student, who then submit it as their own.
According to the Office for Students, the rise in online learning during and following the pandemic has led to a rise in students using this form of "contract cheating". While this is largely an issue seen in higher education, the Department for Education acknowledges that there is evidence that essay mills "also target post-16 students".
If passed, and it almost certainly will, these new offences will come into force two months after the Bill receives royal assent. The first prosecutions are expected in 2023.
LSIPS ̶ Climate change and net zero
The bill gives the education secretary powers to designate "employer representative bodies" to lead the development of local skills improvement plans (LSIPs) and places duties on providers to "have regard" to the plans once they're developed.
Essentially, the plans will have a big role in determining what the local post-16 technical education landscape should look like to meet employers' needs.
The government is itself proposing to amend its own legislation on LSIPs. The first of its two amendments clarifies that LSIP duties will only apply to English funded post-16 education and training.
The second government amendment on LSIPs is more substantial. If passed, it would mean that LSIPs must consider and include how it contributes to the government's net-zero target and feature jobs relating to climate change.
Peers for the Planet, a cross-party group of 120 peers dedicated to urgent political action on climate change, had submitted its own amendment forcing similar requirements around climate change and net-zero in LSIPs.
Baroness Hayman, co-chair of Peers for the Planet, told FE Week: "I welcome the government amendment, which follows calls from peers on all sides of the House to embed consideration of climate change and environmental goals on the face of this important bill. This sends a strong signal that LSIPs must plan ahead for the green jobs of the future. A cross-party group of peers is also calling for a national green skills strategy to link up local skills development with the UK's key strategic priority of net zero by 2050."
Lifetime skills guarantee ̶ Subsequent level 3s
The lifetime skills guarantee launched in April is essentially a list of government-approved level 3 qualifications that can be taken, for free, by any adult providing they don't already hold a level 3 qualification. This related to the government's controversial "equivalent or lower qualifications" (ELQ) rule which bans public funding for courses at or below the highest level of qualification they already hold.
The ELQ rule has been widely criticised by peers from all parties in Skills Bill debates so far, including by Tory big hitters such as former chancellor Ken Clarke, now Lord Clarke of Nottingham.
An amendment from Lord Watson of Invergowrie, Labour's education spokesperson in the Lords, would add a new section to the bill that would give people who already hold a level 3 qualification access to the lifetime skills guarantee.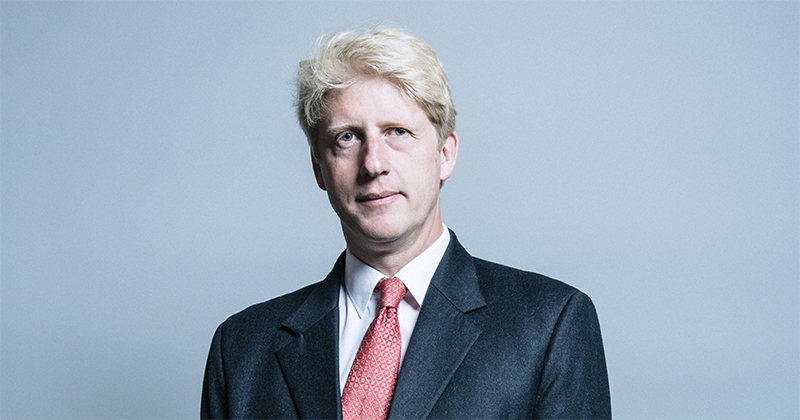 In more subtle, but nonetheless equally interesting amendment, the prime minister's brother, Lord Johnson of Marylebone, has tabled an amendment that would require the secretary of state to publish an annual report that "must in particular examine the impact of restricting funding for those who wish to pursue a qualification at a level equivalent or lower than the one they already hold."
In other words, if this amendment passes, Lord Johnson is making sure here that the issue of ELQ funding eligibility isn't going away.
Withdrawing approval for L3 courses
Lords Lucas and Watson take aim at the government's plans to withdraw funding from some level 3 courses that overlap with T Levels. If passed, their amendments would prevent the Institute for Apprenticeships and Technical Education from withdrawing funding approval for level 3 courses for four years.
Their aim is to ensure that T Levels are "fully embedded and acceptable to students, employers and universities" before competing qualifications are defunded.
This amendment is expected to gather "significant" cross-party support over the coming days, which will be welcome news to the coalition of organisations, colleges, students, teachers and parents involved in the Protect Student Choice campaign.
LSIPs ̶ In partnership with local authorities and FE providers
A cross-party amendment, expected to be successful, would require employer bodies that are developing an LSIP to work in partnership with local authorities, mayoral combined authorities and FE providers so that the needs of learners, as well as employers, are considered.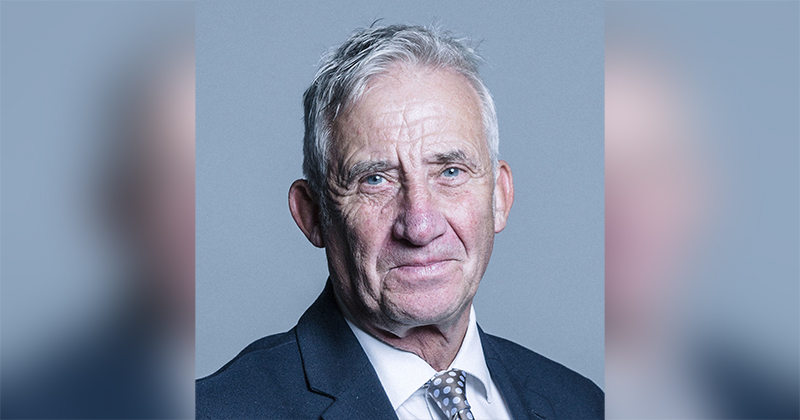 Lord Watson (Labour), Lord Storey (Lib Dem) and Lord Lucas (Conservative) are behind this amendment.
Speaking to FE Week, Lord Storey said that the localism agenda had created "very powerful" mayoral structures in parts of the country that are "increasingly important to the economic success of their sub-regions". By including these figures, Storey continues, "skills plans would benefit from real strategic knowledge which can only come from the mayors.
Lifelong loan entitlement
From 2025, the government plans to provide student loans for HE and FE courses and, crucially, modules at levels 4 to 6. The aim is to encourage greater participation in learning throughout life and to help reverse the decade-plus decline in adult participation in education and training.
Much in the same way as he did with the lifetime skills guarantee (see above), Lord Watson is also seeking to remove ELQ funding exemptions from the lifelong loan entitlement to "facilitate career changes".
Government-backed amendments to the Skills Bill are set to lay the regulatory groundwork for modules to be legally accepted, for example, by providing definitions for "module" and "full-course" provision. The government has, however, said that it will now not go ahead with plans to include tuition fee limits for modular courses eligible under the LLE in the bill until there has been a consultation.
A consultation on the entitlement is expected later this year.