England's largest apprenticeship provider is set to part ways with another one of its top leaders – this time the chief executive – as it prepares to bring in a turnaround specialist.
Jon Graham (pictured right), who has held the top job at Lifetime Training for just over a year, will leave the company next week.
The company told FE Week that Graham is leaving "to pursue other endeavours".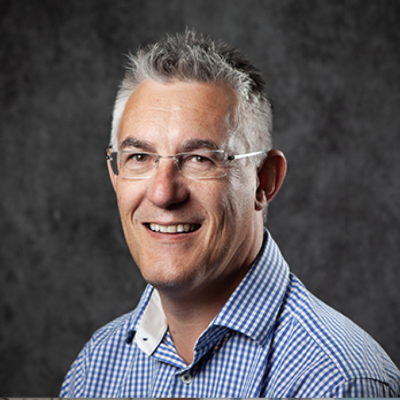 Graham will be replaced by David Smith, who comes from outside the FE sector having led big-name companies like Parcelforce, Royal Mail, City Link, Serco and most recently estates management company The Bellrock Group.
The CEO switch comes a week after Lifetime Training's executive chair Geoff Russell (pictured left), who used to head up the Skills Funding Agency, suddenly left his post.
Both Graham and Russell were brought in from another large training provider, JTL, last year. Their departures come months after Lifetime Training was taken over by its lender Alcentra.
The provider has experienced a rocky year including a critical 'requires improvement' Ofsted report, an ongoing government audit dispute that could result in a £13 million clawback, and around 60 job losses.
Graham, who is also currently an Association of Employment and Learning Providers and Education and Training Foundation board member, took over the top job at Lifetime Training in June 2022 following the departure of Alex Khan who had led the company for a decade.
His replacement, Smith, worked at Parcelforce Worldwide in the 2000s where he was said to have played pivotal role in the turnaround of the company. He then moved to head up the Royal Mail before leaving to lead the struggling courier firm City Link in 2011.
Smith could not save City Link from collapse however and was charged before being acquitted of criminal offences after allegedly failing to notify the business secretary of the company's closure in 2014.
Smith said: "Throughout my career, I have witnessed first-hand the profound impact of apprenticeships on the success of organisations. Joining Lifetime presents a tremendous opportunity for me to make a tangible difference.
"My experience at Bellrock highlighted the critical role vocational education plays in addressing the UK's skills gaps, particularly in engineering, healthcare, hospitality, and retail.
"I firmly believe in the power of vocational education to drive social mobility and contribute to solving these challenges."
The provider has also announced University of Bristol finance director Jason Smerdon as its new chief financial officer.
Lifetime Training delivers training mostly in retail and hospitality and has been attempting to recover from the financial impact of the Covid-19 pandemic, which hit the provider's apprenticeship start numbers hard.
The provider recorded 23,020 starts in 2018/19, before falling by more than a third to 14,980 in 2019/20. In 2020/21 Lifetime's starts further slipped to 12,910 but increased slightly in 2021/22 to 16,720.
Lifetime has however remained the provider with the most apprenticeship starts in England. In the first two quarters of 2022/23, the firm achieved 7,280 starts – almost two thirds more than the second largest apprenticeship provider, the British Army.
The falling starts numbers contributed to large-scale redundancies in 2020 and 2023.
Accounts for the 18-month period ending January 31, 2022, show the firm's turnover increased to £71.1 million compared to £59.9 million in 2020. But its EBITDAE (earnings before interest, tax, depreciation, amortisation and exceptional items) fell from £9.391 million to £2.249 million over that period.
The accounts also show the company made a loss for the financial period of £9.2 million, compared to a profit of £6.8 million in 2020.