At least half of all the colleges braced for a three-day strike next week have reached pay deals with their staff to stop the action.
Of the 30 colleges which had strikes scheduled for three days,15 called off the strikes by the end of play today (see list below).
Staff at the remaining 15 colleges will strike from Tuesday November 14 to Thursday November 16 – which comes just after the GCSE resit series but during the Association of Colleges annual conference.
The University and College Union would not disclose the agreed paid packages at the colleges, but said that they had agreed packages of at least 6.5 per cent – which is equal to the pay uplift recommendation made by the AoC in September.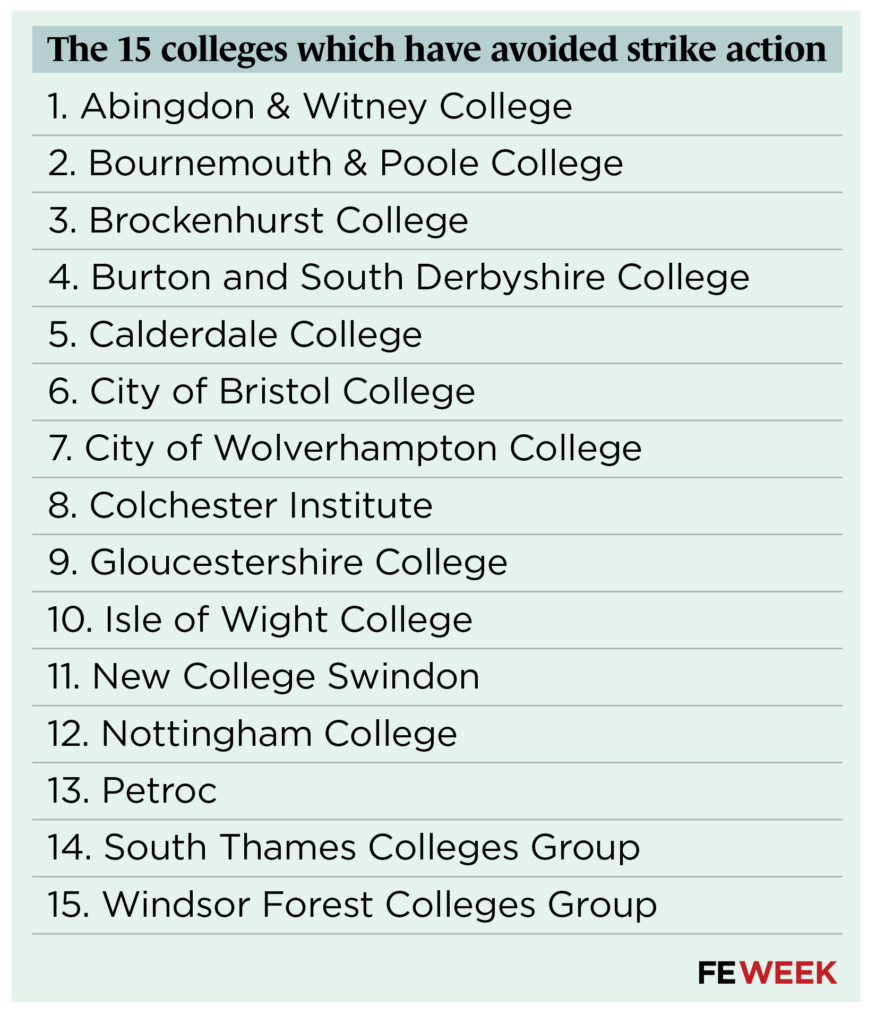 When it first announced the national strike, the UCU said it had already settled disputes at 15 additional colleges after staff got offered pay rises of up to 8.5 per cent.
The UCU initially balloted 89 colleges for strike action this term, and 14 voted at the time to settle their disputes. Ballots at 43 colleges meanwhile failed to hit the 50 per cent turnout threshold required by law.
Meanwhile, responding to the strikes, Virginia Barrett, principal at Farnborough College of Technology, said she was "befuddled by this national slur on the college's reputation".
In an open letter to college staff, she said Farnborough College had made "significant efforts to reward staff above annual inflationary rates and above national recommendations from AoC's negotiations with UCU". In 2022/23, she claimed that the college had increased pay by 10 per cent, above the national inflation rate of 9.07 per cent.
She also said it had paid an "exceptional bonus" after it retained its outstanding Ofsted rating, and to support staff through the cost-of-living crisis. On top of that she said it was "amongst few colleges" to introduce the real living wage in 2021/22. Staff at the college are set to strike next week.
Last month, Jo Grady, general secretary at the UCU – who is running for reelection – called on all other colleges to "make staff a meaningful offer".
"Any that refuse will be hit with strike action," she said.