The principal and deputy principal of the Hadlow Group have been suspended as multiple investigations are launched into their financial dealings.
A spokesperson for the group told FE Week today that principal Paul Hannan, who went on sick leave last week, and his deputy Mark Lumsdon-Taylor, who resigned in January to take effect from March 1, have both been suspended.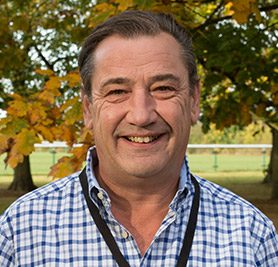 Meanwhile Paul Dubrow, the chair of one of the group's college boards – for West Kent and Ashford – stood down today after four years in the role.
Vice-chair Theresa Bruton, who is the chair of Hadlow College's board, has stepped into Mr Dubrow's role on an interim basis.
Ms Bruton has been a Hadlow College governor for over seven years.
There are now three separate investigations into the Hadlow Group underway: one by the FE Commissioner, one by the Education and Skills Funding Agency and one by the board of one of the group's colleges, Hadlow College, which it runs alongside West Kent and Ashford College.
The board investigation relates to whether Mr Hannan and Mr Lumsdon-Taylor kept the board properly informed about financial transactions, namely land sales and purchases between Hadlow College and WKAC, which FE Week reported on last week.
The FE Commissioner investigation was triggered after The Hadlow Group made a request for restructuring funds from the Department for Education's Transactions Unit and the unit began questioning the series of land purchases between Hadlow College and WKAC.
Meanwhile, the ESFA is said to be looking to reclaim significant sums of funding from the Hadlow Group.
It is understood the group was claiming funding they were not permitted to, but which Mr Lumsdon-Taylor said they had permission to claim from when it adopted the West Kent and Ashford campuses of the collapsed K College – something the ESFA disputes.
Following Mr Hannan's suspension, Graham Morley was appointed interim principal of The Hadlow Group on Friday.