The Greater London Authority has become the first devolved area to launch a tender for its adult education budget.
Its procurement, worth an initial £130 million over four years, went live on Saturday and will run for two months until December 21.
London's indicative total AEB is £311 million per year, although the final amount being delegated will only be confirmed by Department for Education in early 2019.
The chunk that is not going out to tender will be dished out to colleges and other institutions that currently receive adult education funding via a grant from the Education and Skills Funding Agency.
This value could go up to £200m over four years, subject to the final AEB allocation
"This contract notice relates to the procurement by the GLA of adult education and training services, expected to result in the award of multiple contracts for services, amounting to an estimated total value of approximately £130 million," the authority's tender notice says.
However, this value "could go up to £200 million over four years", subject to the final AEB allocation to GLA confirmed by the DfE.
"Successful providers will enter into individual contracts to deliver a range of education and training services to both in-work and out of work London residents aged 19 or above, to help them gain qualifications, progress into further education and ultimately access and sustain employment," the notice continued.
"The procured AEB funding will be used as match to some of London's European Social Fund allocation.
"All AEB provision procured through this ITT will, therefore need to be compliant with the ESF regulations."
The contracts will be split into two lots: adult education provision to out-of-work Londoners, which is expected to "constitute approximately 75 per cent of the total procurement value", and adult education provision for in-work Londoners, which will be worth around 25 per cent of the total.
For each of the two lots, successful providers will be "expected to offer education and training services to equip Londoners with the skills and knowledge they need to gain qualifications, progress into further education" and either access work, or "achieve career progression".
Applicants will be able to bid for "one or both lots and if awarded funding to deliver training services to both priority groups, this is envisaged to be under a single contract".
The GLA is one of seven areas that will gain control of its AEB from 2019/20, through devolution deals.
Both Tees Valley and the Liverpool City Region combined authorities told FE Week earlier this month they would be launching their procurement processes by the end of October, but their tenders are so far yet to surface.
Cambridgeshire and Peterborough Combined Authority didn't say when it would be going out to tender, but did say it was "currently finalising its procurement plan", and the West Midlands Combined Authority will launch its procurement process "early in the new year".
The Greater Manchester Combined Authority will also launch its AEB tender in the new year, while the West of England Combined Authority said it was still finalising its approach.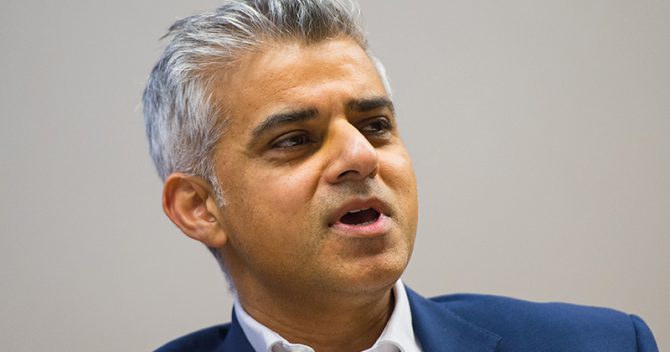 Earlier this year, the GLA revealed that it planned to move away from paying providers to deliver qualifications, to paying for wider outcomes such as progression into work.
It is expecting providers to collect destinations data "more completely", and is considering introducing an "outcomes development fund" to provide extra resources for providers to help them develop new data collection systems.
FE Week reported last month that unlimited management fees in subcontracting are set to end under the GLA's plans for devolution – as it looks to introduce a 20 per cent cap.
This newspaper also revealed earlier this year that the GLA is having to recruit a huge team of new bureaucrats to hand out the budget to London's training providers from 2019, with most of their wages paid every year by top-slicing £3 million from the AEB.