Lancashire's Myerscough College has appointed Steve Rigby as its new corporation chair.
He succeeded Ian Higginbotham, who stepped down at the end of last year after four years at the helm.
Mr Rigby's background is in public service and he spent 34 years as a senior manager, having qualified as a teacher.
He said: ''I am very pleased to have been given the opportunity to chair the corporation and contribute with my colleagues to the management of Myerscough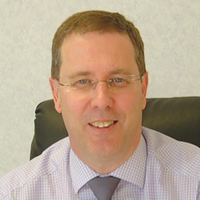 College.
"With the varied experience in education and business that the governors have, we hope our collective background will help set the strategic priorities for the college.
''My wife also works in FE and one of my daughters is lecturing at Leeds University so I appreciate the challenging job of teaching, together with the various support roles within the college and recognise the privilege of assisting young people.
''The college governors are currently reviewing how the board and committees operate to make sure we consolidate the reputation of Myerscough and assist the hard-working staff. To this end, I feel we need to improve our formal links with staff and students and look forward to determining how this can be done.
"We need to make sure that we are well positioned to respond quickly to [future] changes to funding mechanisms and shifting priorities so that our students receive the very best education and training.''
Melanie Radford has also been officially appointed as principal of the new UTC Cambridge, which is due to open in September.
Ms Radford, who has already been acting principal for four months, will lead the specialist science college for 14 to 19-year-olds.
She is a former scientist who worked in blood transfusion services in Australia, and has worked in education and training for 20 years in both the UK and the United States.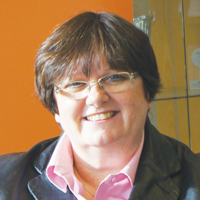 The UTC, which will teach biomedical and environmental science and technology, is sponsored by Cambridge Regional College and Cambridge University Health Partners.
She said: "Cambridge is a world class centre of innovation and learning. It is fitting and necessary that UTC Cambridge will utilise this excellence to inspire future leaders in medical and environmental science."
The 670-student UTC's learning programme has been developed with employers such as Wellcome Sanger Trust, Napp Pharmaceuticals and the Medical Research Council who will deliver a series of real-world Challenge Projects.