The government today revealed it had undertaken the latest in a series of early years educator (EYE) U-turns by dropping the GCSE entry requirement for level three classroom provision.
The Department for Education (DfE) is going to allow learners who do not have grade C or above in English and maths to start and achieve standalone, non-apprenticeship, level three EYE qualifications.
It had already U-turned on a GCSE entry requirement for the current level three EYE apprenticeships in August last year — just a month before it was set to introduce the rule.
And last month, the second U-turn came with rejection of the entry requirement for the new Trailblazer apprenticeship standard, which had been expected to launch tomorrow.
However, while both these U-turns saw an exit requirement for the GCSEs instead being put in place, the latest U-turn will only see providers required to "support learners who need to achieve English and maths GCSEs at grade C or above" for standalone level three EYE qualifications.
But Early Years Foundation Stage (EYFS) employers will still be required to maintain a certain percentage of level three EYE-qualified staff that have English and maths GCSEs.
A DfE spokesperson said: "All the evidence shows that the higher the quality of childcare, the higher the quality of a child's learning and development. We are totally committed to raising the bar and improving the care children receive.
"That is why we have brought all early years qualifications at level three into line with the children and young people's workforce apprenticeship, broadening the routes into childcare, but still ensuring the same high standard of providers is met."
Julie Hyde (pictured right), executive director of the Council for Awards in Care, Health and Education (Cache), described the DfE move as "significant step forward".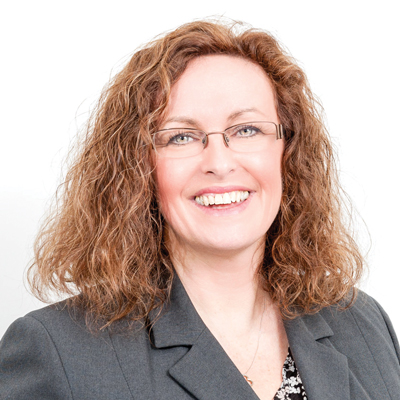 However, she said she wanted to see Functional Skills (FS) qualifications accepted for the EYFS staffing ratios.
"The requirement for level three practitioners to hold GCSEs to count in the ratios means that a barrier to the workforce remains," said Ms Hyde.
"We are pleased that Skills Minister Nick Boles is considering alternative qualifications as being equivalent to GCSE, and urge the DfE to consider making FS an accepted equivalent for learners of all ages undertaking an EYE qualification or apprenticeship."
The move, which comes into effect from tomorrow, featured in today's edition of the Skills Funding Agency (SFA) Inform newsletter, where it said: "The requirement of GCSE English and maths for entry to standalone EYE courses at level three is being removed by the SFA, meaning candidates who want to take a level three qualification in childcare can progress onto their chosen course more quickly.
"GCSE English and maths will still be required to count in the Early EYFS ratios at level three, maintaining the quality of the workforce."