The government is going to build a "new generation" of higher technical qualifications at levels 4 and 5 for T-level students to progress onto, the education secretary will announce today.
A consultation on the qualifications, which will be an alternative to degrees and apprenticeships for mostly 18-year-olds, will be launched early next year with an introduction date set for 2022.
Damian Hinds (pictured) will make the commitment during a speech about ending "snobbery" over technical education, in which he'll also announce reforms to student destination measures and the next seven T-level programmes, to be taught from 2021.
We've revered the academic but treated vocational as second class
FE Week understands that the higher T-levels will be developed using the suite of existing level 4 and 5 technical qualifications currently funded through advance learner loans, as well as the creation of some completely new qualifications.
The funding for these is expected to be detailed in Philip Augar's post-18 education review, which is delayed while the Office for National Statistics decides on whether student loans should appear in the government's deficit figures, but is expected to be concluded in early 2019.
The introduction date of 2022 has been set to fit with the first cohort of T-level students, who will start their two-year level 3 qualification in 2020.
The Department for Education said the higher technical qualifications will be an "alternative to a university degree to help more people get on in their careers and employers can access the skills they need".
Like diplomas of higher education and foundation degrees, they will "sit in between A-levels and a degree in subjects like engineering and digital".
"The kind of training that helps someone step up from being healthcare support worker to a nursing associate or a bricklayer to a construction site supervisor," the DfE added.
The Association of Colleges asked for new higher technical qualifications to be developed in a post-18 education policy paper, published in September.
It recommended that they should be paid for via a "higher technical levy" or top-slice from the apprenticeship levy.
The association's boss, David Hughes, welcomed today's announcement.
"The secretary of state is correct; educational snobbery exists throughout all strands of society – especially amongst decision-makers and opinion formers – and it has led to educational ignorance around non-academic routes to work," he said.
"This renewed focus on higher technical education, and the push for greater awareness and respect, can only be good for industry, good for the economy and good for the country."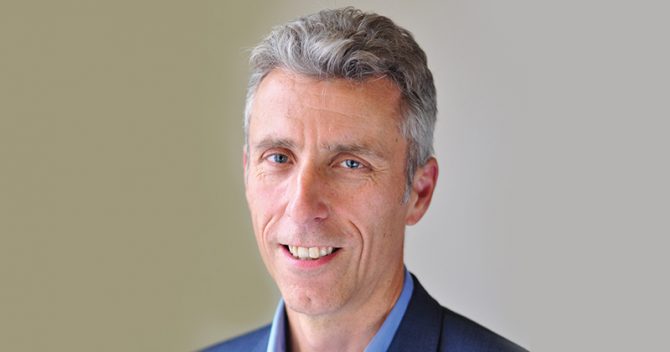 Mr Hinds is also expected to announce today that his department will start including data on the number of students that schools and colleges send on to higher-level apprenticeships.
The change to performance tables will see apprenticeships at level 4 or above count towards a school or college's score for the proportion of students who go on to higher education after their A-levels.
At present, pupil destinations data presented in online league tables shows the number and proportion of students who go on to higher education at university, but not via an apprenticeship.
Speaking to business leaders, Mr Hinds will warn that the nation has become "technical education snobs".
"We've revered the academic but treated vocational as second class – when we do it well, law, engineering, medicine – then we don't even call it vocational," he will say.
"Why has this has been tolerated for so long? I think the reason is the 'O.P.C' problem. For so many opinion formers, commentators and, yes, politicians: vocational courses are for 'other people's children'."