Less than a third of colleges are currently offering traineeships to 16 to 18-year-olds, FE Week analysis of new government data shows.
A list of providers, put together for the first time to help young people and employers find out who offers the preemployment programme, was recently published by the Education and Skills Funding Agency.
It shows that just 52 of the 170 general FE colleges in England offer traineeships to those aged 16 to 18. Overall, 138 of all providers deliver them for that age group.
At a time of low unemployment publicity for the programmes needs to be reaching students and employers
It comes three months after the former skills minister Anne Milton hailed the success of traineeships in light of research that revealed 75 per cent of learners move on to work or further study within a year of completing their programme.
Her comments were a boon for the pre-employment course, which has been plagued by falling learner numbers and a lack of investment that has frustrated sector bodies.
Julian Gravatt, deputy chief executive of the Association of Colleges, suggested that one reason for low take- up among colleges is that the government has failed to advertise traineeships well enough.
"Traineeships are a good way to provide education, training and work experience to help young people who are perhaps not quite ready for employment," Gravatt told FE Week after being shown the latest college figures.
"However, at a time of low unemployment publicity for the programmes needs to be reaching students and employers."
Gravatt added that the AoC is working with a new government-led Traineeship Advisory Group to "make sure the traineeship offer fits within the broader context of pre-apprenticeship and employment support to ensure people of all ages and backgrounds can get the skills they need to progress".
Traineeships, launched in 2013, are designed to get 16 to 24-year-olds ready for an apprenticeship or job. They can last between six weeks and six months.
The courses include work preparation training, a work placement and English and maths support if needed.
Many general FE colleges in England that have some of the largest numbers of 16 to 18-year-old students do not offer them. Staff have indicated there is a lack of awareness of the scheme and problems with the design.
A spokesperson for Harrow College and Uxbridge College (HCUC), which had 5,960 students aged 16 to 18 in 2018/19, said it does not deliver traineeships due to the unpaid work placement element of the programme.
Jo Withers, executive director employer services and partnerships at HCUC, told FE Week: "Our experience of supporting traineeships across a range of sectors indicates that eligibility criteria and issues relating to extended unpaid work placements mean other routes tend to be more accessible to learners and employers, as well as maximising integration with pre-existing college provision.
"Responsive provision is a core value at HCUC and continued provision of traineeships is an ongoing possibility should it prove helpful."
Dan Shelley, the executive director of strategic partnerships and engagement at East Sussex College, explained that until 2019/20 the funding rules for traineeships made the "English and maths requirement contained in the condition of funding unworkable, as it meant the very students that this would be targeting would need to participate in GCSE programmes.
"This has now changed but we are focused on providing all our students with meaningful industry placements so feel this is a change hat has been too slow in coming," he added. "We may reconsider this decision in the future."
And a spokesperson for Capital City College Group, which had over 9,500 students aged 16 to 18 last year – the second highest out of all colleges in England – said: "We have found that the traineeship programmes don't have enough flexibility to engage or meet the needs of preNEETS (Not in Education, Employment, or Training) and NEETs.
"We deliver similar programmes like pre-apprenticeships, which we have found better meet learners' expectations while still providing a trained and educated workforce for employers."
Traineeships saw their starts numbers fall from 24,100 to 17,700 (26 per cent) between 2015/16 – before reforms to the apprenticeship system came into force – and 2017/18.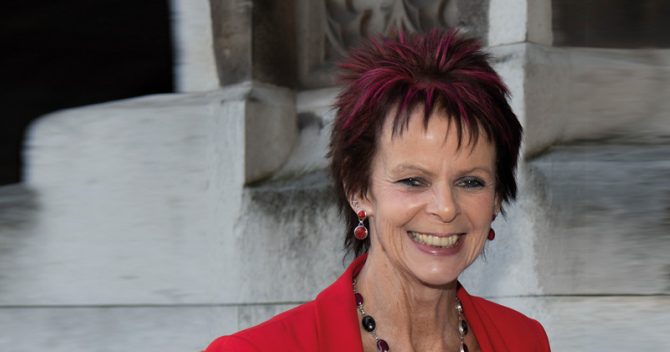 The DfE's latest data, published in July, shows there were 12,500 reported traineeship starts during the first three quarters of the 2018/19 academic year, a decrease of 16.8 per cent from 15,000 starts at the same time in the previous year.
Previous FE Week analysis found that colleges delivered less than a quarter of traineeships in 2016/17, and nearly half across the country had no starts whatsoever.
Recognising that traineeships are in need of reinvigoration, the government recently announced it would introduce a new traineeships achievement rate measure for the academic year 2019/20 to help monitor the programme's effectiveness.
During her tenure as skills minister, Anne Milton told FE Week in June that she wanted to launch a new youth preemployment programme as early as next January.
She revealed she was already in cross-departmental discussions with ministers about the programme, which would prepare 16- to 25-year olds for employment, whether that be apprenticeships or another route.
Asked if officials were disappointed by the number of colleges that offer traineeships, and whether there has been any movement on this new pre-employment programme tabled by Milton, a spokesperson for the DfE said: "Traineeships are a demand-led programme.
"We are continually working to raise awareness of them and boost supply with providers to ensure young people are able to access opportunities."
Click below to see the full list of colleges offering traineeships: