The Equality and Diversity Good Practice Fund was the source of 29 innovative projects in 2014/15, but providers hoping to access funding this year will be disappointed to find it is no longer available.
The fund, previously known as the Equality and Diversity Inclusion Fund, has been available for five years so far and was established to encourage and support innovate work that promotes equality and diversity.
But a spokesperson for the Skills Funding Agency (SFA) has confirmed to FE Week that there are "currently no plans to fund new equality and diversity projects in 2015/16".
She added that it was not anticipated that the fund would run year on year, saying: "The 2015 fund focussed on embedding and sharing the good practice learned from previous and current projects, with a focus on being self-sustaining in the future.
"Over the last five years the funded projects have created a wealth of information and guidance for providers that will continue to be available."
The closure of the fund comes after the government said it would address recommendations made in a report from the House of Commons Women and Equalities Committee's Transgender Equality, which found evidence of "unacceptable" bullying of transgender adult learners — a topic that some of the projects funded last year aimed to address.
The fund was initially managed by the Learning and Skills Improvement Service, and then taken over by the National Institute of Adult Continuing Education when the service was shut down in 2013.
The Equality Challenge Unit (ECU) won the tendering process for the most recent round of funding in 2014/15.
Jonathan Gascoigne, performance and planning manager at the ECU, said; "From conversations with the SFA I think this is pretty much the last fund of this type for equality and diversity wok in the FE sector in England.
"There were three priorities really for the SFA, which were embedding, sustaining and spreading good practice, and I think because they thought that this might well be the final fund they wanted it to have more of a long lasting impact.
"The emphasis of this fund was to identify and develop good practice that FE providers could embed into their existing processes."
Click on the image for a larger version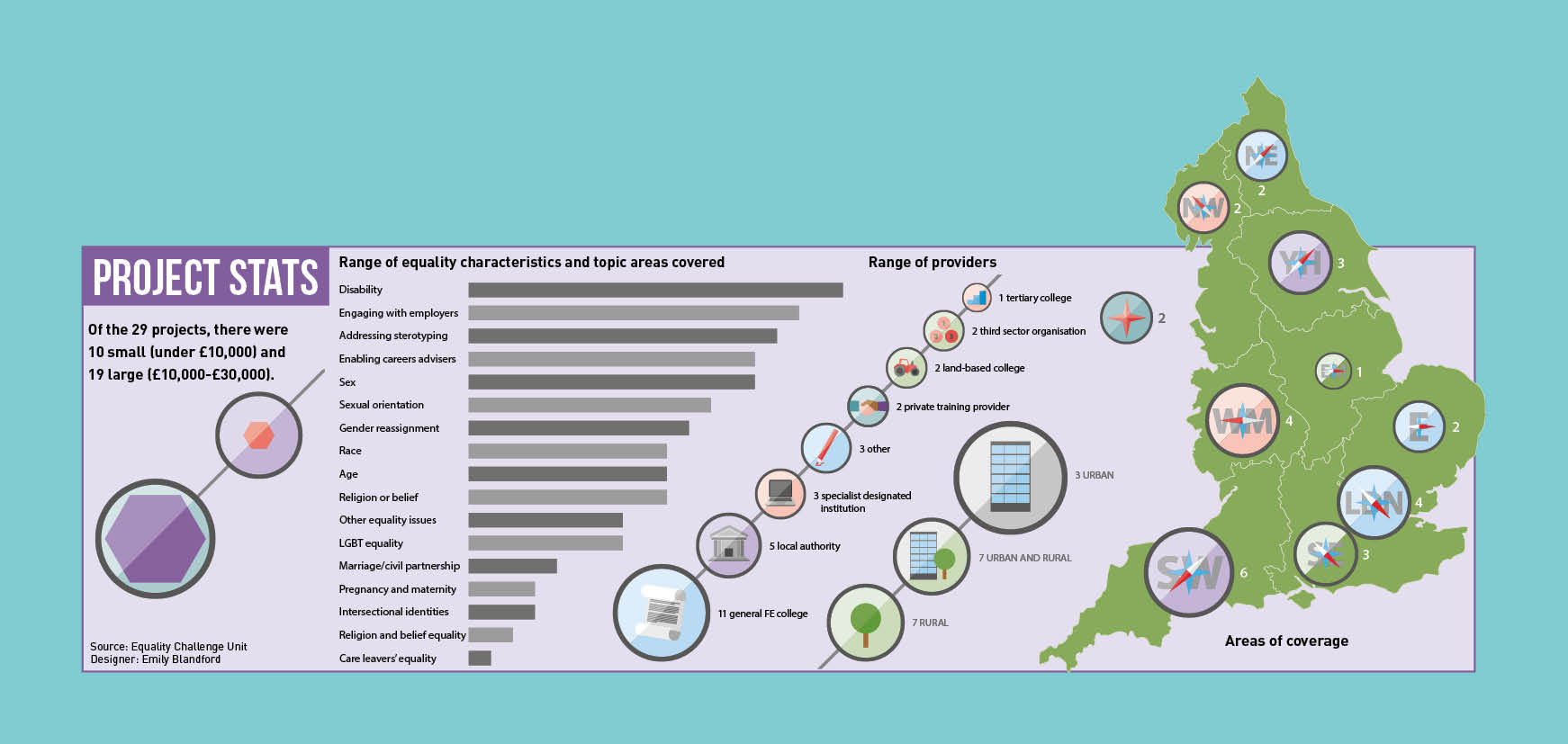 Gloucestershire College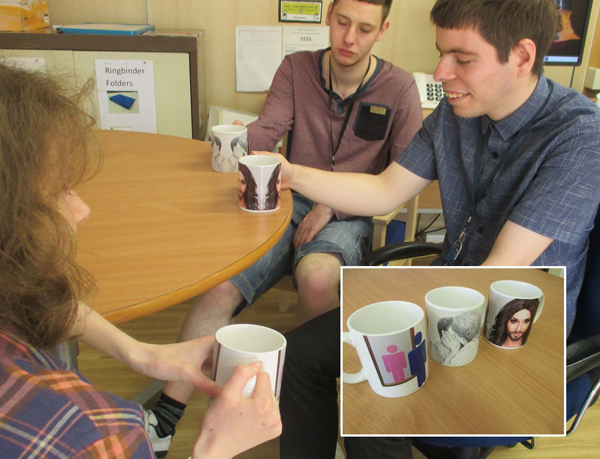 Students with learning difficulties, particularly those on the autistic spectrum, sometimes have difficulty understanding relationships. Gloucestershire College's project provided these students with activities and resources adapted to their learning requirements, to help them understand sexual orientation, recognise diversity in their communities and be able to make informed choices about their own sexuality.
Gloucestershire College partnered with National Star College, a specialist college for learners with physical or learning disabilities, to develop four activities aimed at building an understanding of sexual orientation. These included flashcards, games and YouTube videos, and the resources are available for download here: www.equalitiestoolkit.com/content/sexual-orienteering-ecu-gpf
Kirsty Floran, project leader and Gloucestershire College head of school for foundation studies, said the scheme had helped students have a greater awareness of relationships, diversity and sexual orientation, but had also boosted teacher confidence in working on these themes.
Jane Griffiths, project manager at National Star College, said: "It is great to see these resources being used in learning sessions at National Star College, encouraging an inclusive dialogue and supporting students with learning difficulties to feel more confident and self-aware about sexual orientation and their own sexuality."
Abingdon and Witney College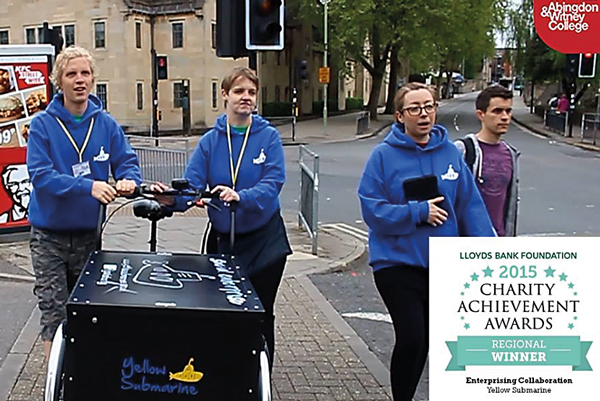 Abingdon and Witney College's project resulted in the first example of an organisation in Oxfordshire employing people with learning disabilities as apprentices.
The SEN [special educational needs] learners were part of a best practice model, in which they worked in a cafe run by employer partner and local charity Yellow Submarine. This successful example of how to help SEN students access pathways to apprenticeship training will now be rolled out to employers and providers across Oxfordshire.
"How to" guides for training providers and a film for employers, training providers and learners were created to explain best practice for apprentices with SEN, and the project's success was highlighted in a news report by BBC South Today Oxford.
Jacqui Canton, assistant principal, employer engagement and marketing, at Abingdon & Witney College said: "SEN learners are chronically overlooked within the apprenticeship market, both by employers and by training providers and colleges.
"These funds made this pilot work. We were able to demonstrate that through careful planning and innovative tailoring of training packages it is possible to offer high quality apprenticeships to SEN learners.
"We are very proud that these apprenticeships are at the same standard as any other level 2 customer service apprenticeship in the
country."
Plumpton College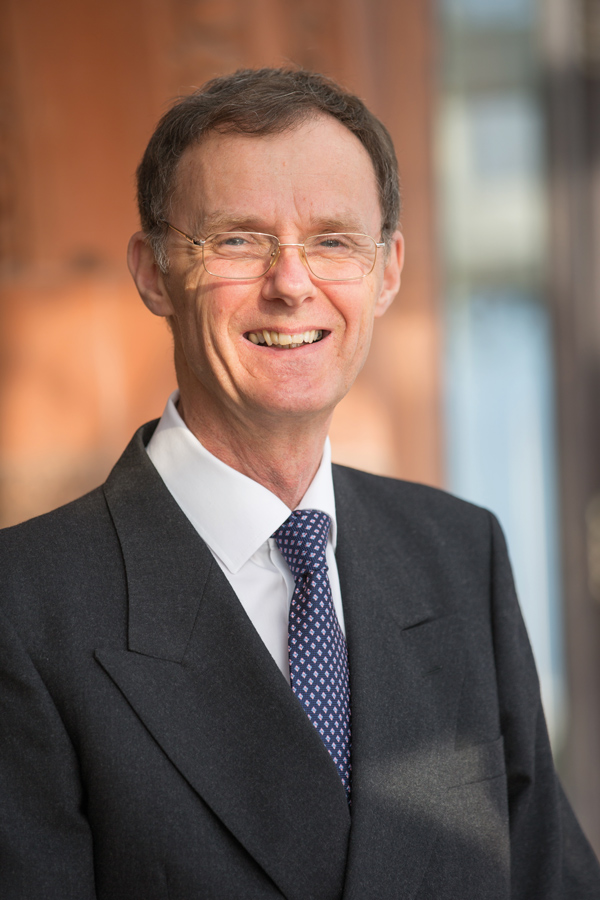 Plumpton College's project researched the barriers to achievement for apprentices and work based-learners who belong to minority characteristic groups. It aimed to remove these barriers and address stereotyping and underrepresentation.
The learners' performance was assessed in the context of their peer group, and data was used to develop a workplace and online Continuing Professional Development (CPD) programme for staff.
Managed by FE Sussex, the consortia organisation of colleges in Sussex, the project also established a virtual peer support network to allow the exchange of best practice in addressing race, gender and disability issues between staff and with learners.
Tim Strickland, chief executive of FE Sussex and leader of the project, said: "As a result of the project good practice has been embedded through collaborative working of cross sector groups to develop resources that are both age and cognitive level appropriate.
"The resources provide awareness raising and appropriate challenge for learners with a range of learning difficulties and or disabilities.
We are now working on YouTube backup videos as part of sustaining the project's success and outputs."
Working Men's College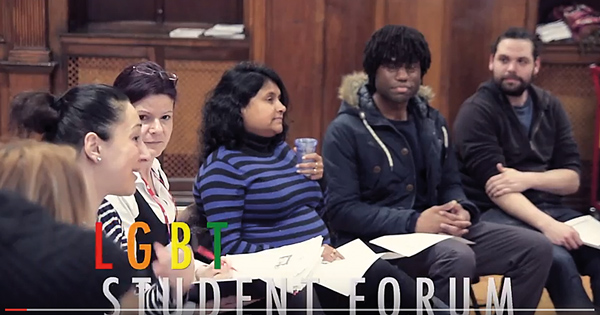 At the Working Men's College in Camden, Laila El-Metoui, LGBT (Lesbian, Gay, Bi-Sexual, Transgender) education consultant and teacher, coordinated a project bringing students and staff together to promote greater understanding and respect.
The work led to the college celebrating LGBT History Month for the first time and students took part in a six week course on labels and language use.
They created artwork and performances to show what they had learned and made videos about the perception of LGBT at the college.
Other outcomes included an anti-discriminatory staff development training package that offered methods for tackling challenging behaviour and a vocational module for hairdressing students that demonstrated inclusion of all gender and sexualities, through features such as a genderless pricing system.
The work concluded with a conference aimed at senior equality and diversity managers in the sector to share good practice.
Ms El-Metoui, who has worked on LGBT projects over the last ten years, said: "The Working Men's College is outstanding; I had support from staff and students … In other colleges it has been much more challenging."