A student's competition-winning logo intended to be the sign of Chartered Status for FE providers has been dumped by the sector body.
Lisa Cassidy (pictured above and below), who studied a foundation degree in graphic design and advertising at The Manchester College, was given the award for her winning design by the then Skills Minister Matthew Hancock in March 2013.
The competition, launched by the Department for Business, Innovation and Skills (BIS), asked FE students to produce a logo for the quality mark, which is finally set to be granted to a number of "excellent" colleges later this year.
At the time, Chris Thompson, deputy director for performance management at BIS, said: "Students will be the main customers for the chartered status so we wanted something they could identify with – having them involved is important and could be powerful."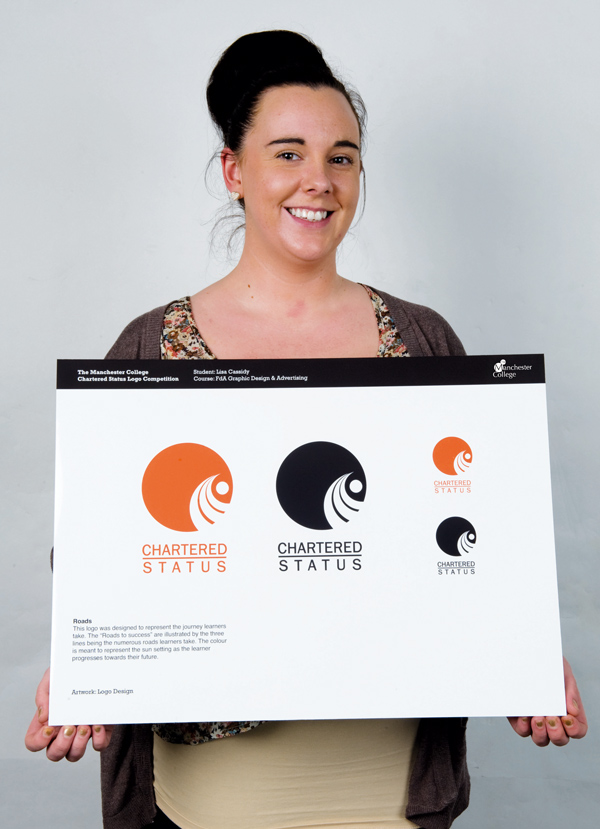 But the Chartered Institution for Further Education (CIFE), which in October 2015 took over from the Institution for Further Education (IFE), the company set up in 2013 to pave the way for the Charter, told FE Week on Thursday that the logo would no longer be used.
A spokesperson for the body said: "The competition to design a logo pre-dated the establishment of the IFE. The Institution is now an independent body and the branding it uses appears on its website."
Ms Cassidy told FE Week she had not heard anything from the CIFE since she attended the awards ceremony with Mr Hancock in London.
"I didn't even know the logo wasn't being used," Ms Cassidy added.
At the time of winning the competition, Ms Cassidy said she was "amazed to win such a high profile competition.
"As a student you never think your work is good enough so this is a real boost to my confidence."
As a result of the competition, Ms Cassidy also won an iPad and a work experience placement at FE Week.
The first FE providers to be offered Chartered Status are expected to be announced towards the "spring/summer" of this year. Colleges and independent learning providers could start applying for membership from 17 November.
So far, discussions have been held with a number of organisations who are preparing applications, but none have yet reached the stage of a formal submission.
BIS declined to comment on the changing of the logo.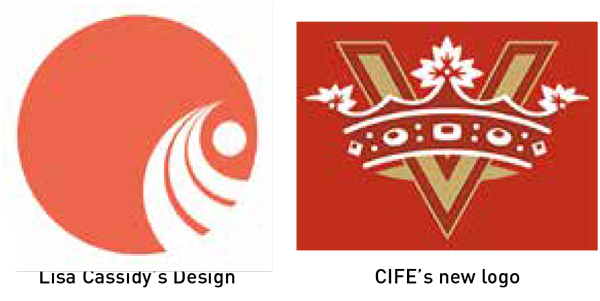 [interaction id="56ae617b8b03d1a947e2db20″]
Main pic: Matthew Hancock presenting a certificate to Lisa Cassidy (pictured left), a graphic design student at The Manchester College, who created the winning design for a chartered status logo