Fears that private equity firms could be allowed to asset strip failed colleges have been eased, with the publication of key area review documents by the Department for Education.
A draft version of one of the documents – the due diligence framework – seen by FE Week in June included 'Acquisition of an FE college by a private sector organisation' in the list of post-area review transactions, or outcomes, that could require due diligence.
This had raised the alarming prospect that private companies would be able to buy up failing colleges in the future.
But in the version finally published yesterday all reference to 'acquisition' had been removed.
In its place was a short paragraph entitled 'Partnership with a training provider', which said: "A college may look to form a strategic partnership with a training provider to better meet the needs of the local area."
The earlier version of the document read: "Private sector organisations such as private training providers may be interested in the acquisition of FE colleges.
"They may have different benchmarks and parameters as to what is acceptable in terms of both curriculum and financial performance of the college involved."
As reported by FE Week, these words prompted alarm from former Association of Colleges' chief executive Martin Doel, who said that private companies should not be able to "asset strip" colleges or "pick and choose students or courses according to how much profit they might generate".
And shadow skills minister Gordon Marsden said it would be "wrong" if the government was "just able to run a fire sale".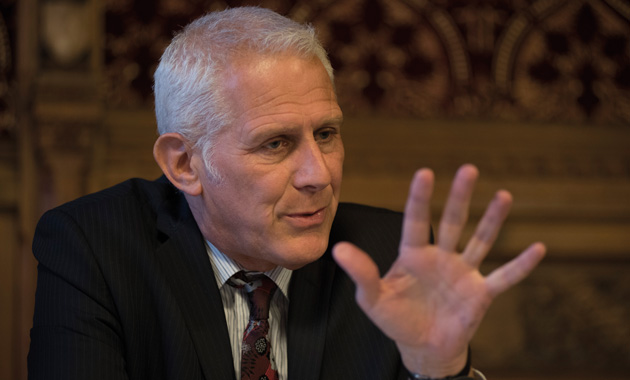 The due diligence framework, which is designed to help colleges carry out appropriate due diligence into any restructuring or changes emerging from area review process, was one of a number of documents published by the DfE yesterday.
According to the framework, due diligence "can be defined as the process by which one party conducts inquiries into the affairs of the other party for the purposes of timely, sufficient and accurate disclosure of all material statements/information or documents which may influence the outcome of a proposed restructuring".
Other documents to come out yesterday included the implementation guidance, which listed the different phases involved in implementing area review recommendations, as well as key issues that colleges will have to consider.
The DfE also published updated versions of the guides to the restructuring facility, through which colleges can apply for financial support to cover the costs of implementing area review recommendations, and for sixth form colleges that want to apply to become an academy.
Separate guidance for local authorities and local enterprise partnerships on their role in the area reviews was also released yesterday.
A DfE spokesperson declined to comment on the specific reasons for the changes in the due diligence framework.
Instead she said: "There are of course going to be differences between the draft and final versions."