One of the country's largest manufacturing sectors has hit out at the "frustrating" and "bureaucratic" process of adding courses on to the level 3 lifetime skills guarantee offer.
The Food and Drink Federation (FDF) was left "puzzled" in December when their industry was one of many key economic sectors overlooked in the original list of 380 qualifications being offered to some adults aged 24 and above for free from April.
The federation, which represents around 900 employers, has since been lobbying for a number of food manufacturing courses to be added but has found the process "difficult".
Only mayoral combined authorities and awarding bodies can submit bids for qualifications to be added, and the Department for Education is only allowing applications every other month. The first was in January, which was too soon for FDF's bid to be ready, so they're having to wait until the end of March.
Mark Corbett, the federation's education and skills policy manager, told FE Week that food manufacturing "shouldn't have been in this position in the first place" as the sector, which employs nearly half a million people, is perfectly placed for people who have lost their jobs and want to retrain.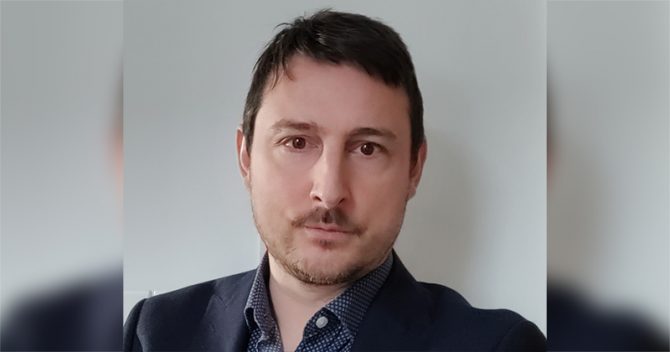 "We are one of the sectors that has kept the nation fed throughout the pandemic," Corbett said. "We were hailed by government as hidden heroes, but then for courses in our sector to be missed off, and then to be asked to go through this quite difficult process of getting courses added, is disgruntling."
Industries such as hospitality, tourism and the media were left off the government list because they were deemed to be a low priority with low wages.
Corbett said there was "clearly something wrong" with the methodology adopted and claimed the DfE confuses food manufacturing with hospitality and catering. This led to the industry being omitted while the engineering and manufacturing technologies sectors were included, he added.
Explaining his experience of the application process so far, Corbett said: "It is very bureaucratic. As a trade association we are not allowed to submit any application to get courses added.
"We have pulled together different stakeholders and created a working group. We're currently pulling together all the courses we think should be added and align our application together to submit it through mayoral combined authorities and make this case as strong as possible."
He continued: "We have to make a case for the number of learners we expect to have, how we will support the local economy – is it part of local skills plans and the industrial strategy.
"We are a national sector so to have that regional criteria are a bit frustrating."
Corbett said the situation is additionally frustrating because last month's Skills for Jobs white paper "sold itself as putting employers at the centre to influence the skills system and yet employers do not have any role in this current system of getting courses added".
The process is based on existing and well-understood processes
The level 3 courses chosen by the DfE will be fully funded for adults aged 24 and above without a full qualification at level 3 – equivalent to two full A-levels. The policy will be rolled out from April, funded by the National Skills Fund.
At the time the list was unveiled, the department said it had chosen qualifications that were "valued by employers".
Defending the process for adding courses, a DfE spokesperson said: "The process for suggesting additional qualifications to include in the level 3 adult offer is based on existing and well-understood processes.
"We encourage these organisations [mayoral combined authorities and awarding bodies] to work with employers and put forward their suggestions, to ensure the offer provides people with chance to gain the skills they need to get ahead.
"We have been engaging with sector representatives – including those from the food and drink manufacturing sector – since the publication of the qualifications list in December and will continue to do so."
The new offer builds on a similar policy that has been in place since 2013. It allows adults up to the age of 23 to be fully funded for their first full-level 3 qualification from the adult education budget. Those aged 24 and over have since had to take out an advanced learner loan to pay for the course.