An embattled sixth-form college being propped up by a £3 million bailout has seen its merger delayed for a second time.
Cheadle and Marple Sixth Form College in Stockport was originally due to join Trafford College Group last August, before this was pushed back to October after coronavirus delayed the due diligence process.
The college has now told FE Week the merger date has been delayed a further six months to May 2021.
Chair Alison Hewitt said "significant" progress has been made, but the change "was deemed prudent, given the ongoing work required to ensure the merger at a time of unprecedented upheaval".
The extended timeframe has also led to the need for emergency funding to keep the college afloat.
Cheadle and Marple's latest accounts reveal the Education and Skills Funding Agency stumped up £750,000 at the end of 2020, which is being paid in instalments, so that it could pay the bills between January and March 2021. 
This is on top of a £2.3 million emergency loan from the government, which has been received in tranches since July 2019,
during which time the college has incurred restructuring costs, additional invoices related to the pandemic and had to prepare for the merger, Hewitt said.
The loan is due to be repaid by July 31 this year.
The period between December and March is when cash is most needed by colleges as that is when providers receive the lowest proportion of core funding, a Cheadle and Marple spokesperson told FE Week. They said that they receive about 20 per cent of their annual income in that time.
The spokesperson added that the college "should not require additional funds to meet its day-to-day obligations in relation to the May date for merger".
Hewitt said the exceptional cash from the ESFA "reflects the difficult position that had developed in the past.
"The college's operational performance is significantly improved and on an improving trend," she added.
College finances had been 'terminal'
The college has been in formal intervention with the FE Commissioner since June 2019, and a report by Richard Atkins published in November 2019 revealed the college had asked the ESFA for emergency funding so it could meet staff salaries and other operating costs, because its cash was "exhausted".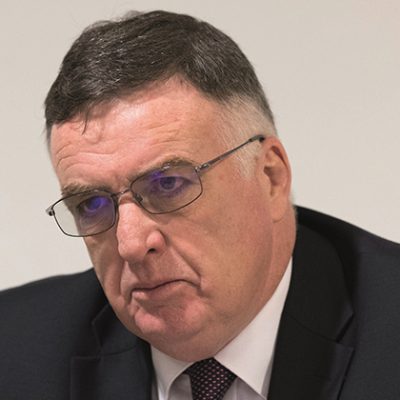 After it was handed a financial health notice to improve in July 2019, the commissioner's report considered the college's finances to be "terminal" due to "over-optimistic" forecasts, "seriously lacking" financial oversight and a £3 million deficit in 2018/19.
Its latest accounts show the college generated a £2.2 million deficit in 2019/20. The FE Commissioner's recommendations included a change in leadership "as soon as possible", the board to work with the ESFA to ensure "short-term stability", and for governors to be trained in the insolvency regime.
The report also noted Cheadle and Marple was "relatively small and lacks the critical mass to be sustainable on a stand-alone basis".
College now has 'stable' financial position
Hewitt said the college had met all the commissioner's recommendations since the report and is "now confident of having achieved a stable financial position from which to move forward in a controlled manner and be able to meet its day-to-day cash requirements".
In February 2020, former John Ruskin College principal Mohammed Ramzan was made transition principal and chief accounting officer for Cheadle and Marple.
Hewitt was appointed chair in October 2019, having previously served as vice chair.
And as part of cost-saving exercises the leadership team was cut from 14 to eight.
"With the collaborative and hugely supportive relationship with its merger partner, The Trafford College Group, Cheadle and Marple Sixth Form College looks forward to a successful and sustainable future," Hewitt said.