With retirement beckoning, it's a time of reflection for Tribal business development manager Al Coates.
But despite 41 colourful years in FE, the humble grandfather-of-two was a difficult subject to tie down for a profile interview.
York-based Coates had been unsure whether his story was an interesting one, before others — not least his equally personable Tribal colleague Sandra Furby, director of learning and development, specialist learning solutions — persuaded him otherwise.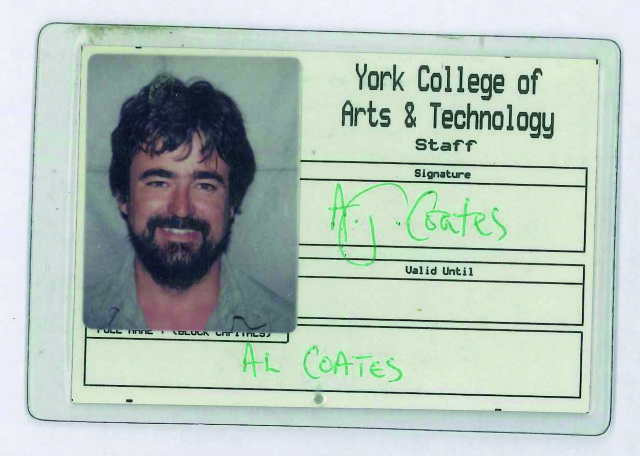 And, with the first hour of his interview passing in the blink of an eye as the anecdotes come thick and fast (and, unhelpfully, not in any particular chronological order), it's clear those colleagues were right as the hours then ticked by with 67-year-old Coates holding court.
'You can call me Al,' had been his earlier warm introduction, and something anyone who has met Coates will most likely also have heard.
He was born in Leeds in 1948 and grew up in the dockland town of Goole in Yorkshire, where he left the local grammar school in 1966 with a handful of O-levels and two A-levels.
"Doing A-levels meant I avoided having to stay in Goole and do what everyone who went to the secondary modern school did, which was to work on the docks," recalls Coates.
"Which wasn't a bad thing to do, but it would have taken me in a very different direction in life than the one I went."
After finishing his studies, an 18-year-old Coates had to decide what career path to follow.
He laughs and says: "I think the school PE teacher was the careers adviser in his spare time to fill his timetable — so careers guidance was poor."
Coates chose to study business at Hatfield Polytechnic (now the University of Hertfordshire) and then as he says "drifted into accountancy for being good with numbers".
He then made the bold decision to walk out on accountancy as he thought he might be better off helping others learn.
Coates explains that some of his friends who went to the local secondary modern school struggled with their exams and he saw this as the motivation to get involved in teaching.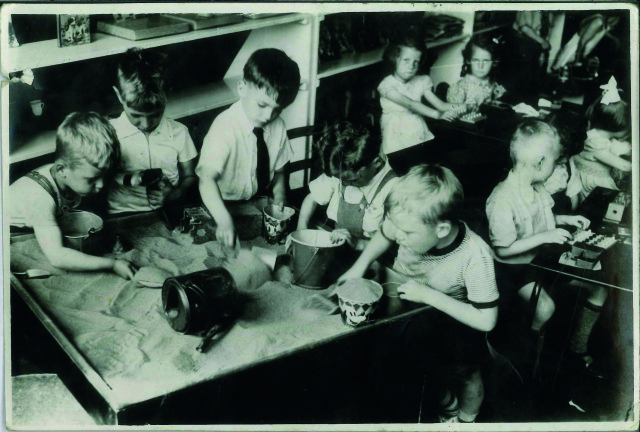 He smiles as he remembers how he "walked into Hertfordshire Education Authority in 1973 and asked to do some work for them".
"They said: 'You can't go into a secondary school because you're not qualified, but you can go into a junior school'," says Coates.
So he secured a job as a year six teacher at Wormley Junior School where he taught for several months.
"That's where I met Ray Davies of The Kinks, because his two kids went there — and it kind of became quite a nice story to tell people."
It was an enjoyable initiation into the world of delivering education, but the possibilities of FE were clear to Coates even then.
"I'd never been involved personally in FE, but it was where I thought my idea of being able to contribute in terms of widening participation and opening up opportunities for people would be," he says.
Coates studied for his PGCE in his midtwenties and went on to work in a secondary modern in York working with todays 'Neets' (young people not in education, employment or training).
"Getting into FE wasn't easy, and the way I had chosen to get into it was through teaching in a secondary school and for the city council," explains Coates.
Who then worked for York Council's Job Creation Scheme for young people out of work where he taught maths and English.
"My priority was to enable people to try to develop their confidence — because lots of people can do things if their confidence is right," he says.
"So I had that kind of liberalist approach to things, but I had a strong side to me as well as you've got to put your foot down occasionally."
And he winces with recollection of a time when his "strong side" didn't quite work out as he had hoped and 27 students walked out of his classroom in the middle of a lesson.
"So the second week when I turned up I thought: 'I've got to change this behaviour'," he says.
"I actually put my chair under the door and sat there, effectively locking them in — and I was silly enough to think that that gave me control.
"Probably less than 20 minutes later, about three students disappeared out of a window, down a drainpipe from the first floor.
"I rushed across to the window, so they threw the door open and the rest of them disappeared through the door."
A funny anecdote from a bygone era it may be, but it also proved a tough lesson for Coates, whose next role was as a liberal and general studies teacher at York College in 1974.
"Liberal studies had a set national philosophy, which was to 'broaden the horizons' of young people who otherwise aren't getting any broadening in their educational experience," explains Coates.
"So I taught apprentices on day release and this is where probably some of the most challenging work of my working life came in."
The challenge was getting the apprentices engaged with liberal studies when enthusiasm was in short supply.
"I had gone in with a reputation, and the boss decided that: 'This guy from Goole can deal with the most difficult blokes', and I'm afraid I got lumbered with the 'ability' to do that," says Coates.
He taught day release apprentices general studies on a Friday of all days, from 7pm until 9pm of all times — which he says was not an easy task.
"The truth is, they didn't want to do it, and you really needed to try and be as imaginative and as responsive as you possibly could," says Coates.
"We didn't always win, but we did win on occasions, and it was quite rewarding."
He also taught some of the morning groups, and is open about going to the pub with them at lunch time if they showed progress.
"You wouldn't be able to do this now," he says and even recalls a student climbing up a wall to join Coates's first floor classroom so he could have a general studies lesson and join the pub group.
Coates adds: "With nearly everything I've ever done, it has been in the main hands on.
"And I don't say that people should be like that but I am quite proud of that, and it worked for me." During his time at the college, he also taught general studies, GCSEs and A-levels to adults and became head of health and social care.
He says: "For about a year before I left York College, I'd set up distance learning in health and social care for the first time in the college, and it proved to be pretty popular."
Coates left the college at the age of 53 having decided to work with an ex-colleague on distance learning courses as part of Tribal Learning and Publishing in 2002 where he became managing director of its publishing division.
He remembers "one or two organisations doing distance learning in popular areas" like health and safety, but he wanted to do health and social care courses as well.
And during his time at Tribal, the number of distance learning courses has grown from just two to 60, covering a range of subjects from business and admin to hair and beauty.
But at some, as yet undecided, point in the new year Coates will be retiring to, he says, spend more time with his grandchildren, watching Yorkshire play cricket and visiting other sporting venues.
"In the last 14 years with Tribal I have had the great pleasure and privilege to have worked with over 150 colleges, numerous training providers, awarding bodies and other partners in the sector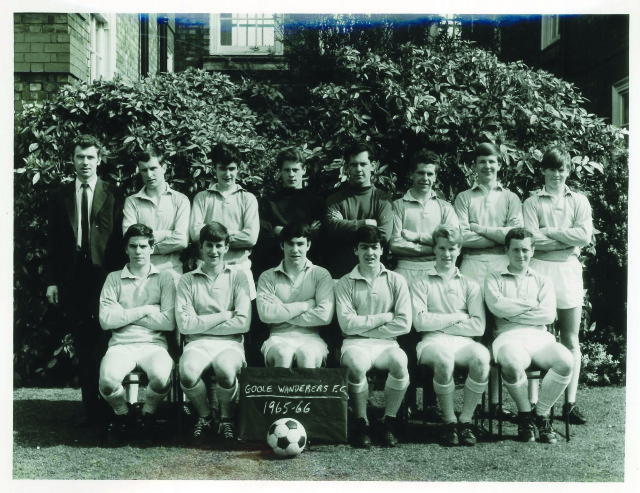 and have always been welcomed," he says.
"Tribal has given me the opportunity to work with an amazing team at York and to create a very successful business — I will always be grateful to Tribal for supporting me."
It's a personal thing 
What's your favourite book and why?
One Flew Over the Cuckoo's Nest, because it is about authority verses free spirit. I used to show it in my old liberal studies classes
What do you do to switch off from work?
I like to spend time with my grandkids, Edie, aged three, and Mara who is just a year old. I also like to drink wine and watch sports — but not all at the same time
What's your biggest pet hate?
Unnecessary bureaucracy and political correctness to an excess
If you could invite anyone to a dinner party, living or dead, who would it be?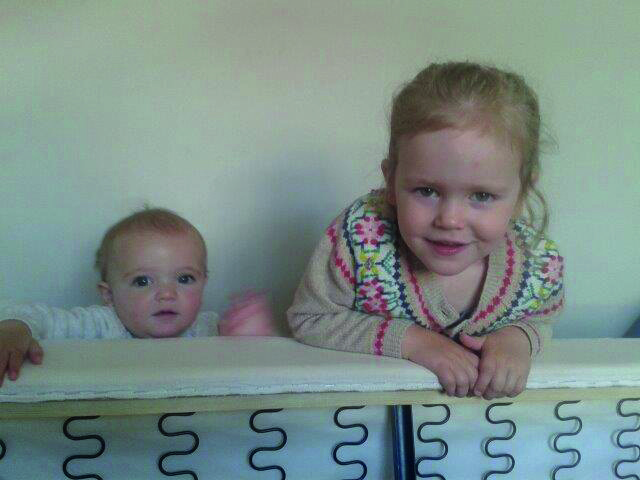 I would have a sports dinner with former English test cricketer Ian Botham, champion jockey Frankie Dettori and former Leeds United player Norman Hunter
What did you want to be when you were growing up?
I wanted to be a footballer or a cricketer, but I had to revise that choice early on. I then became reliant on the PE teacher's careers advice