A typist course at Warwickshire College at the age of 29 was the moment Sarah Wright knew her "life was going to be different".
Today she sits in the principal's chair at Central Sussex College safe in the knowledge of when and where her next paycheque will come from — but such certainty and security was not always present in her life.
Almost from day one I knew that this was the sector for me because I absolutely loved the process of teaching and learning, and it became so fundamental and so important to me
Wright left school in 1975 at the age of 16 with "surprisingly to everybody, some pretty decent O-levels."
However, with influential dad George not "overly impressed by academic qualifications," Wright found herself married and settled for family life just two years later and by the age of 23 she had two children — Emma and James.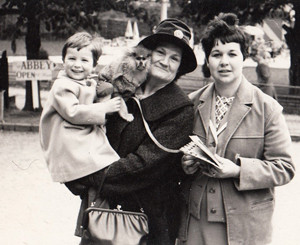 But with her marriage having failed, and two small mouths to feed, Wright applied for a typing course at her nearby Warwickshire College.
She says: "When they interviewed me they advised me that I should do their mature A-level course — so I did that and I studied history, English and maths."
It was a move that led to the realisation for Wright that "life was going to be different to how it had been before".
She says: "I felt that, for the first time really, somebody in an educational environment believed in what I could do.
"So I did well in my A-levels, and then went on to Warwick University to do a history and politics degree."
Wright, a grandmother-of-two, reflects with great passion on how much she enjoyed her university experience and explains how it made her grow in confidence.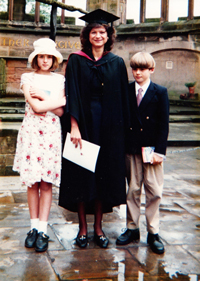 And it was during her time at Warwick University that she met husband Gordon, who studied the same degree but in the year above. Wright, now aged 56, graduated when she was 33.
A move into journalism followed, before Warwickshire College asked Wright to do some cover teaching of GCSE and A-level English.
She says: "Almost from day one I knew that this was the sector for me because I absolutely loved the process of teaching and learning, and it became so fundamental and so important to me."
Wright took up teaching part-time and also taught at an independent school. A year later she was offered full-time posts at both, but with "no doubt in mind" opted for the Warwickshire College post.
She says: "It just seemed to be such an exciting environment, and one in which I felt I could really make a difference.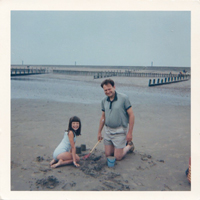 "And I think the experience of not having done extremely well at school gave me an insight into the minds of the students there.
"I didn't have the stereotypical 'go through education, leave school, go to university and be the top of everything' background," adds Wright.
She worked at the college for a decade, working her way up through the ranks to the position of quality manager by 2003.
Her next career move was to take up post as director of quality at the nearby Solihull College, before returning to Warwickshire College in 2007 as vice principal until 2009.
Wright then landed the role principal of Seevic College, in Essex in 2010, before she secured her current role as principal of Central Sussex College in January 2013.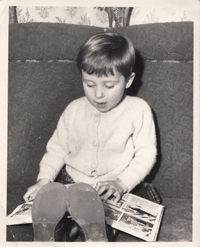 "When I arrived here and started looking at things, I felt a real thrill about being back in a large FE college," she recalls.
Central Sussex College has 11,000 students and nearly 400 staff and Wright saw the job opening for the principal of the college as a great opportunity to make an impact on a sizable FE provider.
"However, it quickly became clear that the situation with the finances was not what I had believed — and we ended up that year with a £10m deficit," explains Wright, who has overseen two Ofsted inspections at the college, both of which resulted in 'requires improvement' ratings.
She explains that the college had "a massive financial hole" due to building a new campus and says it took the college to borrowing more than 100 per cent of income — she says the average in the sector is around 40 per cent.
And a month after Wright's arrival, the college received a notice of improvement for financial concern from the Skills Funding Agency (SFA), which was lifted in August.
Wright says she knew she had to build the college, which has a current SFA allocation of nearly £6m, from the "bottom up" when she arrived and so revamped the board and senior team.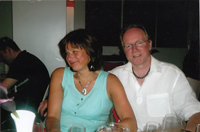 And while the finances blow soon after her arrival prompted a visit from FE Commissioner Dr David Collins in January, he would later praise the "well balanced" governing board which had "changed significantly over the past two years".
"The senior management team has been completely revised following the appointment of a new principal in 2013," reported Dr Collins.
"The incoming principal inherited a number of major problems including a debt representing more than 100 per cent of turnover and unsatisfactory internal auditing arrangements."
Wright says the college has done all it can to enact the commissioner's recommendations, but his involvement with the college has not ended there. He chairs the Sussex Coast post-16 education area review in which Central Sussex College is one of eight GFE colleges and three sixth form colleges whose futures could be in jeopardy.
"I am confident that the recommendations of the review will be sensible and sound, because of the people running it," says Wright.
"So we do welcome it, and really we're at an early stage, but we'll work through it, and we're pleased to be a part of it."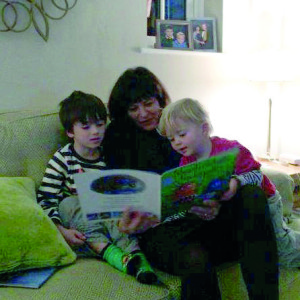 But back to the daily pressures of the college and Wright says "financial control now is extraordinarily strong" and she has made a "great effort to get their finances under control".
And what keeps the college's ethos strong, says Wright, is the effort and passion she and her team put into it.
She says: "I admire my team — I also really greatly admire the legions of staff in colleges across the country in what is a sector which has had successive cuts to funding and now must be considered underfunded, who every day go that extra mile to make that real difference.
"They help students achieve who wouldn't necessarily have achieved, and they help them to have different lives to the lives they would have had if they hadn't come to us."
She adds: "I am very keen to walk around and talk to students to ask them about their experience of the college, and they tend to be very open and frank about things — and actually really mature about what they want and what they don't want.
"Students do know when they are getting a good experience and when they're not, so we do listen very carefully to that.
"I think some of the feedback that we've had very recently is that they like being taught by people who have been there and done it — and that has come through to me very strongly."
But a great challenge remains, she says.
"I think the big challenge is the reputation of the sector and the lack of understanding sometimes about the good work that the sector does," explains Wright.
"FE is about that fundamental change to the life of an individual who can then take their real part in the economic life of the country."
---
It's a personal thing
What's your favourite book?
Hermione Lee's Life of Virginia Woolf. I just think that's an amazing read, and it's non-fiction, which is quite unusual for me
What do you do to switch off from work?
Switching off isn't something I'm particularly good at, but I see a lot of films and plays with my husband. I talk a lot to my sister, who is totally not in the world of education, but seems to understand it anyway.
But I guess really the only time that I completely switch off from work is when I'm playing with my two grandsons, George, aged six and Samuel, two. They are all-consuming, and I find them completely hilarious — I'm completely besotted
What's your pet hate?
I really hate any form of smugness or pretention — pomposity. I just wonder who people are trying to fool when they behave like that
If you could invite anyone to a dinner party, living or dead, who would it be?
Both my parents have died in the last couple of years, so I'd definitely have them. I'd have the potter and fabulous writer Edmund de Waal. I'd also have Vanessa Bell, the artist, Nina Simone singing, and my dad playing saxophone. And my son would be cooking — he's the best cook ever
What did you want to be when you were growing up?
I wanted to write, but until I started teaching at an FE college, I just wasn't sure what I wanted to do. But I was completely sure, almost from day one, that that's where I was going to stay