After taking time out from primary and secondary school teaching to have a family around 30 years ago, Gill Clipson had her eye on a career change.
She went against the guidance of a Stratford-Upon-Avon careers adviser who tried to point out that she was really "a people person" and embarked on an evening class in computer programming at Stratford-upon Avon College, excited about the prospect of joining what looked to be a burgeoning new industry.
Clipson, who has held the role of deputy chief executive of the Association of Colleges (AoC) since 2013, says this initial experience of FE changed everything.
Previously a pupil at Harold Cartwright Girls Grammar School (now Alderbrook School) and then a Warwick University student of performing arts, English and education, Clipson had never visited an FE college before.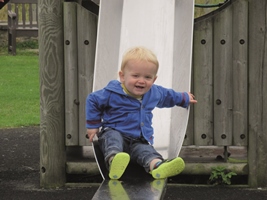 "What I discovered was this wonderful institution that had so many different things that you could do, from retraining adults to young people transferring from school and going into work or university," she says. But the appeal of the computing course quickly waned.
"It was meant to last 10 weeks, which it probably did, but I didn't," says Leamington resident Clipson, aged 60.
"After week four I'd had enough — I couldn't understand what on earth was going on." She dropped out and had her second child — daughter Fiona, who was younger sister to Christopher, born 14 months before. Her children are now 32 and 31, and Fiona has her own child – 18-month-old Barney.
Although she had chosen to leave the computing course, what she had experienced had whetted Clipson's appetite for the sector.
"I just discovered this world that was entirely different to anything I'd known in the school setting, and because of that I put my name down with the college and said: 'At some stage I will be ready to come back, and I'll be interested if you've got any part-time teaching posts'," she says.
Nine months later an opportunity came up and Clipson jumped at the chance. "It was on a Friday afternoon, it was in an annexe, but for me it was a start," she says. "I never thought about going back into the school setting … I honestly never looked back from that moment — I just felt, 'This is where I'm meant to be.'"
Before finding her niche in FE, Clipson had trained as a primary school teacher and then went into teaching English and drama in secondary schools, which continued into her FE teaching days.
In her first teaching post, at girls' comprehensive school Lyng Hall, she taught the full age range of 11 to 18-year-olds, and still has vivid memories of her fi rst tricky year 10 class.
"You kind of had to work for your spurs in those days," she says.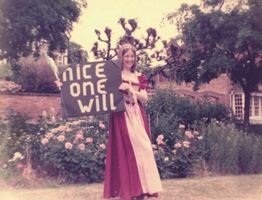 Clipson enjoyed teaching Shakespeare and took a cross-curricular approach — which was uncommon at the time. "Within the secondary school system, you are very subject-based … but what I was interested in doing was working across the curriculum, using some of the techniques that you would use in drama to actually bring the history lessons to life, or integrating art and music with performing arts," explains Clipson.
Appreciating variety was an important part of Clipson's teaching in FE as well. "The college almost refl ects its local community — people from all walks of life doing a range of different skills, working at different levels. I think that's really rewarding," she says.
The serendipity of her move from schools into FE seems to have played out through the rest of Clipson's career in the sector. "I never planned … I just took each step as it came," she says.
She moved from being in the classroom to taking on a number of senior management positions, including assistant principal at Hinckley College, a small institution just off the Leicestershire border, in 2008.
After the sustainability of Hinckley College was called into question, Clipson teamed up with her counterpart at the North Warwickshire College, just four miles away, and took a leading role in delivering a merger.
"You have to be very clear in your own mind about what you're taking on," she says.
"The real work was actually how do you bring the staff of two very different organisations together, how do you work to ensure that there's consistency, and the students — regardless of which campus they're going to — are actually being served effectively."
She is proud of what the merger ultimately achieved.
"The name North Warwickshire and Hinckley is still there, is recognised, and it's gone from strength to strength, which is a great thing to see," she says.
Clipson took up her first principal post at Salisbury College and drew on past experience for a merger with Wiltshire College.
At the start of 2008 she moved to Amersham and Wycombe College, where she served as principal until early 2013. During this period the College was downgraded from good to satisfactory by Ofsted.
But among her successes was a redevelopment of one of the college's campuses and also setting up one of the first Peter Jones Enterprise Academies.
"I think every job that I've done has had its own challenges, but every job has also brought its own rewards," says Clipson.
However, alongside her time working in colleges, Clipson was also engaged in policy and held a role at the Learning and Skills Council (LSC) for around two years.
While her children were growing up, she had taken two Open University master's degrees — one of which focused on educational policy and management. She remembers working late into the night to get her assignments done.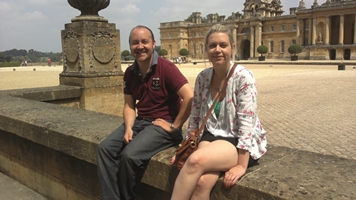 "My kids distinctly remember me working into the small hours. I'd be working until 4am and then hear a little one wake up at 6.30am and think, 'Oh, no.' You find a way of doing it if you are committed to something," she says.
And the courses proved an important grounding for Clipson's work at the LSC.
"I saw an opportunity to understand something more about the bigger picture in which the sector operates," she says.
"It was a great time for me in terms of understanding the machinery and how government departments operate."
Though she moved back into a college setting for a while afterwards, she says this experience sparked her enthusiasm for eventually joining the AoC.
"Somebody at the LSC did say to me at the time: 'I can see you working at the AoC in the future' and I remembered that," she says.
But looking to the future in her current role, Clipson is still taking one step at a time.
"I'm absolutely focusing on the here and now, and so unequivocally the goal with AoC colleagues is supporting our colleges through quite challenging times, with area reviews and the uncertainty that those pose," she says, adding: "That's where the focus is, together with the concerns over the future funding of FE."
She says she agrees with the criticism that more must be done to improve technical and professional education and training routes, but adds that the FE sector has seen many initiatives on this topic over the years.
"If we are going to change then let's learn from what the past has taught us — the Government must ensure that it consults with a wide range of stakeholders properly, decides what it is going to do and sticks with it," says Clipson.
It's a personal thing
What's your favourite book?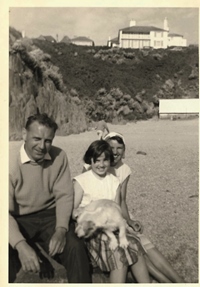 I go back to the classics a lot actually, and I love Far from the Madding Crowd by Thomas Hardy. It has to be up there.
What do you do to switch off from work?
I live in a small village near some hills so I do go walking, which I love. But I have to say the beach at Alnmouth, which is in Northumberland near Alnwick, is just wonderful. I shouldn't really say this because everybody else will want to go now, but it's magical and you can walk for miles, even in the height of the summer, and see very few, if any, people. If I need to click off I just visualise that beach and I'm just back there.
What's your pet hate?
I travel from London to Leamington, and when you're going home after a long day at work and you're desperate to eat when you get through that front door — the most annoying things is someone sitting opposite you with a big bag of crisps but not offering you anything. I find that totally annoying. They should be banned unless you share them with your fellow passengers.
If you could invite anyone to a dinner party, living or dead, who would it be?
I talked about this with the team, it's a tough one. Controversially, I'm going to invite Mary Berry; I just think she's extraordinary. When I had the conversation with the team, I said 'I don't know whether to go for Nelson Mandela or Mary Berry' — but their advice was to invite Mary Berry along with the cakes. She's also a good female role model and she looks fabulous. I'd like to know her secret. We could have a really good conversation over a cup of tea What did you want to be when you were growing up? Honestly? A teacher. That was all I ever wanted to do