Students enjoyed some of their "best experiences" at the first fully virtual Natspec Games last week.
Organisers are even looking at using a mix of virtual and in-person events for future games, which are run by the specialist providers' organisation Natspec, with help from AoC Sport.
Over 40 specialist colleges took part in the games, which are held annually and involve sporting events and exercise sessions based on disciplines such as yoga, ball sports, movement and music.
Games session 'one of my best experiences'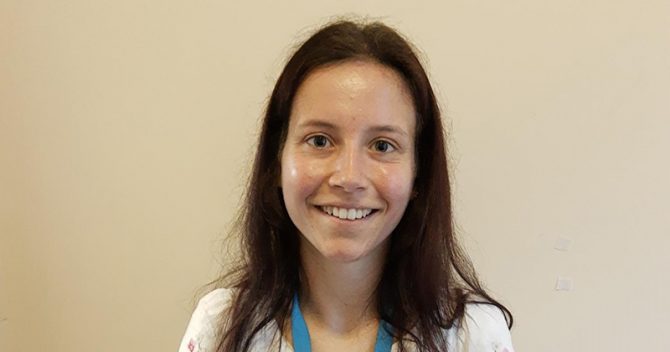 One of sessions was led by Ava McAuley, 24, from St John's School and College in Sussex, and incorporated singing, body percussion and learning the sign language Makaton.
The session started off with a 'hello' song, she told FE Week, to make sure people with restricted mobility, such as those in wheelchairs, could be included.
This was followed up by a body percussion exercise – where participants generate sounds through actions like stomping, patting, clapping hands and snapping fingers – to perform a song called "I Like the Flowers".
During the session, she also gave a lesson on the Makaton sign language, which involves the person speaking the words as well as signing them.
She called it "definitely one of my best experiences", and reception from colleges has been rapturous. "I got feedback saying that people liked my grounding in meditation, people enjoyed the sing-song, and I taught quite a few people Makaton signs that they are now going to go and show other
people."
Bridge College in Manchester is even trying to get her to go on Good Morning Britain with them, which Ava is looking forward to, as "I get to be famous".
Ava has been studying peer mentoring and will be moving on to a level 3 course in supporting teaching and learning next academic year.
Her tutor Steve Elston said it was "really amazing" to see her deliver the session, and was particularly impressed by how she routinely asked if people were OK and gave encouragement to participants, saying: "Oh I can see this college smiling and joining in".
Students faced number of sports challenges
In addition to sessions like Ava's, the games featured a number of challenges. For instance, one challenge run with Boccia England tasked participants with knocking over as many skittles in five throws of a ball as they could, which was won by National Star College.
Another challenge was to design a mascot for the games – which was won by Jess Lowe from Sense College in Loughborough and Olly the Owl.
The 3-Step Challenge run with the FA tasked students with moving around a square with a football as many times as possible in one minute. This was won jointly by CSC Doncaster and Bridge College.
The Aurora Group's Foxes Academy won England Netball's challenge to throw and catch a ball as many times as possible in one minute.
And David Lewis Centre won the task set by Harlequins Rugby Foundation to move to a 'try' line and back with a ball as many times as possible in one minute.
Each of the winners received a £50 sports equipment voucher.
The event also included a question-and-answer session with blind England footballer Azeem Amir and deaf England Rugby Sevens and Sale Sharks Women's player Jodie Ounsley.
Virtual event will have lasting change on the Games
AoC Sport's disability development officer Shannon Howarth said the event, which ran from Monday 21 to Friday 25 June, with funding from Sport England, had been "brilliant", with a "real mix" of sessions.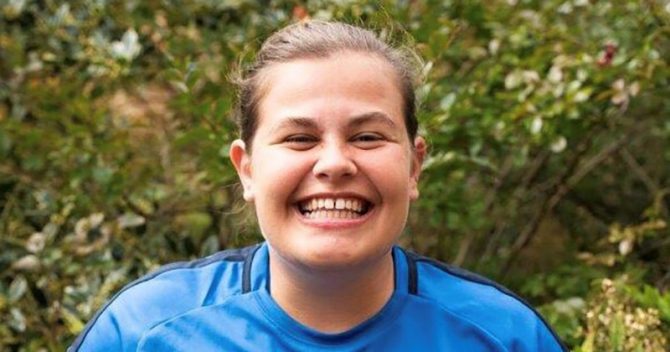 She said that organisers had not had time last year to put together a virtual event after having to cancel the in-person competition; but this year's – the fifth Natspec Games – used a mix of live and pre-recorded sessions.
The virtual sessions were designed so they can be delivered in the classroom, as "some colleges don't necessarily have the big sports halls or sports facilities".
So, from now on, she thinks, "colleges will be more confident to be able to deliver within the classroom."
She says the switchover to virtual will "definitely" have a lasting change on the games, and organisers are looking at a "hybrid" model of in-person as well as virtual delivery in the future.
Pictured, top: Students from CSC Doncaster doing one of the pre-recorded workout sessions