A troubled Northamptonshire college has appointed a familiar face as an interim leader after its principal resigned in the wake of a damning grade four Ofsted report.
Stephen Davies stepped down from Moulton College last month following a shocking report, which said learners, including those with high needs, were not safe.
Ann Turner (pictured above) has now taken the reins to try and steer the college back to safety.
She has nearly two decades of experience at a land-based college, having spent 12 years as principal at Myerscough College in Preston, and seven years prior to that as their director of finance.
I'm thrilled to be joining Moulton College as interim principal
She retired from Myerscough in March and is already very familiar with Moulton.
Ms Turner served as chair of Landex until November 2017, a collection of nearly 40 land-based colleges and universities across the UK, including Moulton.
"I'm thrilled to be joining Moulton College as interim principal," she said. "Having worked with the college over the last 15 years through Landex, Moulton has always been a part of me. It's not quite the retirement I was expecting, but an opportunity that I could not refuse."
"Moulton has some incredible facilities and dedicated staff across the board, and I admire the commitment to develop, improve and innovate that the college has."
Mr Davies left Moulton after seven years in the job. He started in 2011 when the specialist land-based college was rated 'outstanding', but it has since seen a gradual decline in standards to amid many financial problems, which led to an intervention from the FE commissioner.
The college has onsite accommodation and delivers programmes in "highly dangerous vocational areas" such as construction, equine studies animal management, sport, and food and drink manufacturing.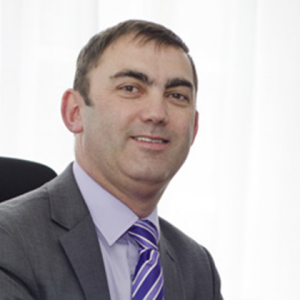 In an inspection in February Ofsted found a "number of serious breaches" to health and safety regulations, and a instances where practice was "unsafe or sloppy".
In equine yards, gates were "left open" and a teacher "demonstrated unsafe practice" when tacking up a horse.
The college said in a statement in April, when the report was published, that it had moved quickly ensure effective safeguards were being put in place to protect learners.
Ms Turner said the college has a "really unique offer, with courses ranging from equine and animal welfare through to sport and construction", and she aims to "build on the foundations already in place to make Moulton College the best destination for students exploring a career in these areas, not just in Northamptonshire, but beyond as well".