A college that charged up to 57 per cent in management fees has been found to be attempting to use up £100,000 of skills funding with tactical subcontracting.
But the Education and Skills Funding Agency has refused to say whether it will take enforcement action over what appears to be a clear breach of funding rules.
According to a posting on the government's contract finder website from late April, Stephenson College is on the lookout for subcontractors to deliver part of its adult education budget for less than three months.
The contract worth £100,000 will run from May 14 to July 31. Bids from interested providers were requested by May 4.
The duration of under three months suggests it's a tactical move to use up unspent adult education budget.
Funding rules state that providers "must not subcontract to meet short-term funding objectives".
We ultimately wouldn't have this problem if those that delivered got the funding directly
But the ESFA said it could not comment on this specific case – even though it has begun a subcontracting crackdown to ensure funding is used for "recognised costs".
The college avoided repeated opportunities for almost a week to defend itself.
It also declined to justify management fees topping 50 per cent, as detailed in its subcontracting supply-chain policy, which is supposed to be reviewed in November.
"Stephenson College retains a management fee from all subcontracted partner organisations; typically this is between 22 to 57 per cent," it said.
The policy was changed shortly after FE Week's enquiry.
After taking six days to respond, a spokesperson eventually said: "The subcontracting supply chain fees and charging policy on our website reflects our current practice."
The policy was actually updated on May 1, one day before the statement was issued.
It now says that the subcontracting charge is "typically" 20 per cent.
Mark Dawe, the head of AELP, said this proportion should be the "absolute maximum".
If Stephenson College or any other provider is breaking funding rules on subcontracting, he insisted that the ESFA needs to "enforce them".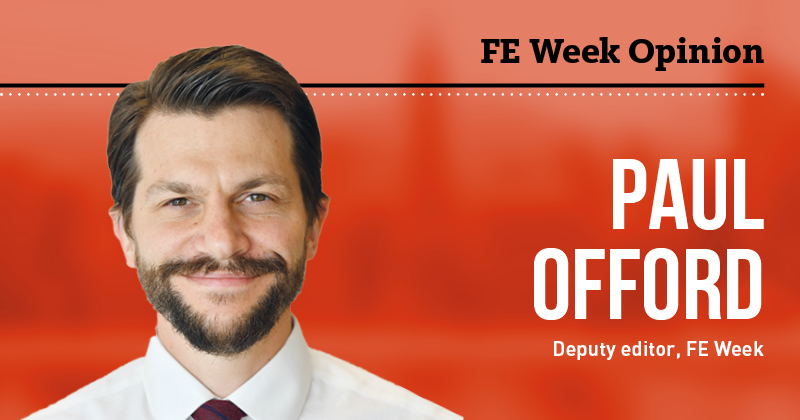 "We ultimately wouldn't have this problem if those that delivered got the funding directly," he stressed.
In March, AELP, the adult community education body Holex, and provider group Collab all signed up to new best-practice guidance that lead providers should charge no more than 20 per cent in management fees.
Lead providers often claim that pricey management fees are necessary to cover administrative costs, but many in the sector, including the education committee chair Robert Halfon, believe that too much money is being diverted from frontline learning.
Management fees of up to 40 per cent, as were infamously charged by Learndirect, have long been a source of major controversy – but this figure pales in comparison with Stephenson College's 57 per cent.
The college has an AEB allocation of £2,182,600 for 2017/18. It currently has a single declared subcontractor, Canal Engineering Limited, which delivers £80,000 of AEB on the college's behalf, according to the ESFA's list.
Four subcontractors delivered AEB and apprenticeships provision worth £206,730 on behalf of the college in 2016/17 – of which it retained £40,813, or a little under 20 per cent, according to the college's website.
But in 2015/16 it retained a massive 40-per-cent cut on a subcontract with one provider worth £186,163.
Last month the ESFA announced it would be reviewing subcontracting fees and charges, and any changes will come into force from August.
"The ESFA rules are clear that providers must not subcontract to meet short-term funding objectives," a DfE spokesperson said. "The ESFA investigates such cases and can take action where necessary."