A data protection expert has urged colleges to revise their privacy agreements after a union raised concerns about the safeguarding and legal implications of reusing recorded lectures.
In the aftermath of the pandemic, when in-person provision was shut off and virtual delivery became the norm, the University and College Union (UCU) is worried that colleges and universities now have hours of tutoring recorded and stored.
This could see lectures repeatedly replayed for classes in future without updating the teaching or reimbursing the lecturers for using their work.
The union and the University of Exeter are in dispute about performance rights over recorded material for lecturers and UCU has produced guidance for staff members about their rights to their recorded work.
Online and recorded lectures present 'potential' problems
UCU negotiating official Jenny Lennox warned that recorded and online lectures could also "potentially" create safeguarding and quality problems for FE.
This is a particular issue in "income generating" areas such as apprenticeships, she said, where she could see "a college thinking they can recycle content a lot more in that sphere".
Quality issues could manifest themselves, she said, in simultaneous online and in-person delivery: "Are people getting a decent learning experience? Can you genuinely offer something to students in a classroom and online at the same time? I suspect not."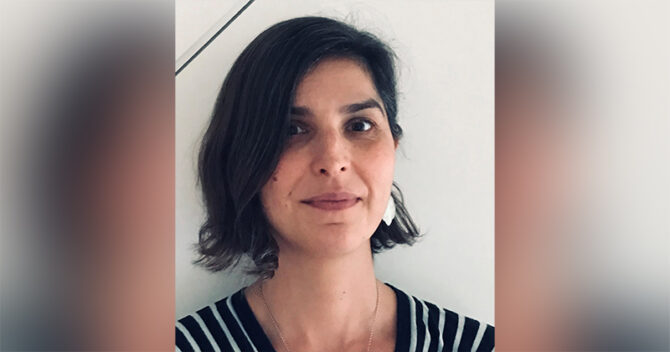 Safeguarding could also be a concern as recordings of the lectures could include sensitive information about students or identify vulnerable students and those who have yet to  reach adulthood.
While she believes that most higher education institutions have policies on recording students, Lennox has been told by FE members and representatives that "nobody has really even discussed this. There's nobody saying, 'you mustn't do this'."
The union is not opposed to recording lectures or running them online, as it can be of use to vulnerable learners who cannot get into classes.
"The genie is out of the bottle" on online and recorded lectures, Lennox said. "Let's agree the ground rules, let's make it a positive experience which works for staff and for students."
Colleges must act to 'stop this becoming an issue'
Joanne Bone, a partner at legal firm Irwin Mitchell specialising in data protection, urged colleges to look again at their privacy notices to "stop this becoming an issue in the future".
However, she was unhappy with some of the "overly strict" UCU proposals.
When recording learners who are disabled or dressed in a certain manner, Bone said UCU fires warning shot over use of recorded lessons the data does not necessarily need to be protected as sensitive if it is incidental.
You need to be clear how you intend to use personal data going forward in the new environment
In terms of colleges reusing recordings of lectures, where the UCU has proposed that colleges delete personal data in recordings once lecturers leave, Bone countered that the provider does not have to delete every recording the lecturer has done just because they have left.
"It may well be reasonable, if the content of it is still relevant, to be able to still run it," she said. "The UCU interpretation is very strict, overly so, in my view."
'You need to think about what has changed'
Before speaking to FE Week, Bone presented a webinar which will be going on a YouTube education service that she does not regard as being just for the people who registered for it.
She also thinks lectures could be used for more than one cohort of students, but added: "It is a question of being clear. Transparency is a key part of data protection compliance and employee privacy notices need to be clear.
"My expectation is that it is generally applicable. So, it's all down to expectations and clarity.
"As things have changed through the pandemic, and teaching has gone more online, colleges should be looking to update their privacy notices.
"You need to think about what has changed with the new ways of working and reflect that in an updated privacy notice. You need to be clear how you intend to use personal data going forward in the new environment."