Tough new rules requiring a 40 per cent threshold for strike action in key public services will not apply to support staff working in colleges, FE Week can reveal.
The government's Trade Union Bill is set to introduce new rules meaning that teaching and leadership of "pupils aged five to 16 in state-funded schools" will be subject to a 40 per cent support threshold for strike action.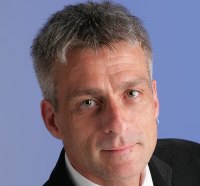 However, University and College Union (UCU) head of bargaining Michael MacNeil (pictured right) complained to FE Week last month that the Department for Education had failed to explain how the rules will affect FE colleges that teach young people aged 16 and under.
Key questions that remained unanswered following an FE Week report on January 25 were whether support staff and people who teach both people aged above and below 16 would be subject to the rules.
A spokesperson for the Department for Business, Innovations and Skills (BIS) has now confirmed to FE Week that: "The skeleton regulations only specify 'teachers and persons appointed to fulfil the role of a head teacher', so the threshold will not apply to support staff in the education sector."
She added: "The 40 per cent threshold will apply to teachers in FE colleges if the majority of union members involved in the industrial dispute normally spend at least part of their time delivering an 'important public service' – teaching people under the age of 17."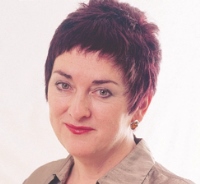 It comes after Dr Mary Bousted (pictured left), general secretary of the Association of Teachers and Lecturers (ATL), called the policy "ill-thought through".
She said: "The government has a poor understanding of how schools and colleges work.
"This will lead to a greater likelihood of legal challenges from employers which will prolong disputes, even when, like the wider public, union members want a resolution."
The trade union bill, which was introduced by the Business Secretary Sajid Javid, is currently at committee stage in the House of Lords.
The government confirmed that FE colleges recruiting learners from the age of 14 would be covered by the new strike rules in a ballot threshold consultation response, published in January. At present, strike action can be called if a simple majority is in favour.
It comes as trade union Unison announced on Saturday (January 29) that almost two-thirds (65.7 per cent) of its members who took part in a ballot last month had voted in favour of strike action, in response to an ongoing row over pay.
A further 79.8 per cent said they supported action short of a strike.
The industrial action ballot followed an earlier rejection of a pay freeze for 2015/16, proposed by national employers the Association of Colleges. It covered members in colleges that had not reached a local agreement.
Unison's FE and sixth form committee will meet on Wednesday, to consider the result and the next steps in the campaign for a pay rise.
A UCU spokesperson also confirmed to FE Week today that the two unions will be speaking on the issue and are likely to announce next steps later this week.
The UCU previously held a strike over the same issue on November 10.