A third sector umbrella body has written to Skills Minister Nick Boles calling for charity representation on the new Institute of Apprenticeships board — and for an exemption to the large employers' levy.
The Charity Finance Group (CFG), which works to improve financial management in the voluntary sector, wrote to highlight challenges the government's apprenticeship levy could pose for charities.
It also called for the interests of the sector to be represented on the board of the new institute as a solution to concerns over issues such as charities' levy funding going towards apprenticeships for private firms.
Andrew O'Brien (pictured above), head of policy and public affairs at CFG, said there had been a lack of government guidance on how the apprenticeship programme under the levy system would work in the charity sector.
"There are opportunities to still shape what the structure looks like, rather than just already having to deal with an existing structure and crowbarring charities into that," he said.
The Institute will, according to the government's English Apprenticeships: Our 2020 Vision document released on December 7, be "fully operational by April 2017 and … will gradually start to assume functions in 2016".
It was also revealed that an independent chair would lead a "small board made up primarily of employers, business leaders and their representatives".
And Mr Boles has said, in response to a written parliamentary question from Labour MP Peter Kyle, that the chair and board members would "be appointed through public appointments".
"The outcome will be announced as soon as the process allows in 2016," he wrote.
However, Mr O'Brien claimed the government had not addressed the needs of the charity sector so far in its levy consultation or in the spending review.
"I think it's fair to say that it's been missed out. It's unfortunate that they didn't consider it," he said.
The CFG initially raised its queries in a response to the apprenticeship levy consultation, and then followed it with the letter to Mr Boles on December 1.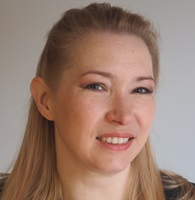 The letter, written by CFG chief executive Caron Bradshaw (pictured left), points out that "the charity sector employs 821,000 people across the UK, 61 per cent of which are employed on a full-time basis" and estimates that "1,200 charities will be subject to the levy, collectively costing around £70m".
A BIS spokesperson said it "needed to make sure the levy is right for all employers".
"This is why we are engaging with as many employers as possible to understand how the levy will work for their business and giving them the opportunity to work with us on the implementation design," he said.
He added: "Further details of the new institute will be announced in due course."