Nearly nine in every 10 FE lecturers and leaders have considered quitting because of their workload, a survey by the Association of Teachers and Lecturers (ATL) shared exclusively with FE Week has indicated.
The ATL is quizzing FE staff in the It's About Time campaign, launched on November 20, and has found that 85 per cent of respondents had given serious thought to walking away from the profession.
A tutor in adult and community learning (who cannot be named due to survey anonymity) said: "We have too much paperwork to complete, therefore simplify and diminish the paperwork."
An FE college tutor said: "I have to write extensive feedback, but I know that 95 per cent won't or can't be read.
"Tests could be standardised to save time in designing them and the marking schedule."
The aim of the campaign is to raise awareness of the impact of the workload on all education staff — and the FE sector results were given exclusively to FE Week.
It also aims to identify tasks which are most problematic and help find practical solutions so staff can cut their own workloads.
Since its launch, 134 FE professionals, including, lecturers, teachers and leaders, have filled out the campaign survey, which remains open.
It posed 16 questions, revolving around workload issues, including 'what shouldn't be done by FE staff?' and 'what would help FE staff to reduce their workload?'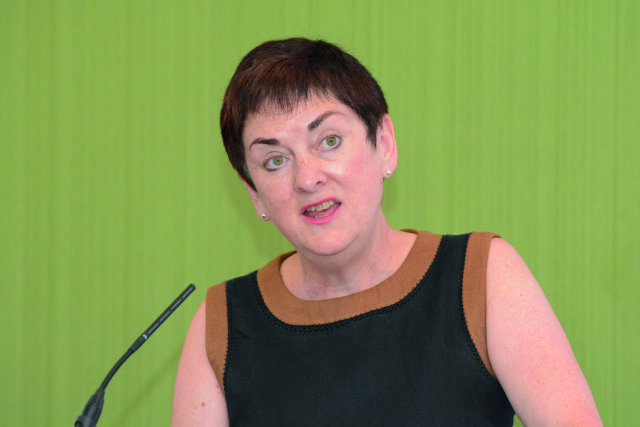 The results showed that 77 per cent of FE staff felt their workload was not manageable and nearly 80 per cent said they didn't have time to update their subject knowledge or skills.
Dr Mary Bousted (pictured right), ATL general secretary, said: "Our survey shows seven in-ten FE staff still think their workload is unmanageable and over eight in ten have considered quitting working in education because of it.
"Heavy workloads and stress are nothing new, but the current situation is affecting the health of staff, making many want to leave the profession."
Out of the FE staff who took part in the survey 48 per cent said they never took a break of at least 40 minutes during the college day, 5 per cent said they did every day, 12 per cent said they did on most days, 11 per cent said once a week and 23 per cent said less often than once a week.
Ms Bousted said: "The government needs to acknowledge that it is responsible for much of the current workload because staff have to keep re-planning what they are doing to keep up with changes to the curriculum and its funding cuts have led to colleges cutting jobs — particularly among admin and support staff."
She said the information gathered would be used in talks with the government to try to encourage it to consider the impact of education policies on workloads and try to get it to reduce the burden on education staff.
A Department for Education spokesperson said: "We are working with the profession and education experts to take action on the root causes of teacher workload, including looking in more depth at the three biggest concerns teachers raised — marking, planning and resources, and data management."
A Department for Business, Innovation and Skills spokesperson said: "As independent institutions it is a matter for colleges to decide how they manage their staffing arrangements."