More than one-third of organisations signed up to deliver apprenticeship assessments are yet to award any certificates, FE Week can reveal.
A freedom of information request shows that 125 companies on the Education and Skills Funding Agency's 324-strong end-point assessment organisation (EPAO) register have not recorded any assessments.
Smaller EPAOs which spoke to FE Week blamed larger or better-known awarding bodies for squeezing them out, saying it was hard to win assessment contracts without an established track record.
Others blamed the impact of Covid for holding apprentices back from being ready for assessment.
'Multiple bodies competing in a diminishing pool'
After being shown the data, Federation of Awarding Bodies chief executive Tom Bewick said the apprenticeship assessment market currently presents a "confused picture".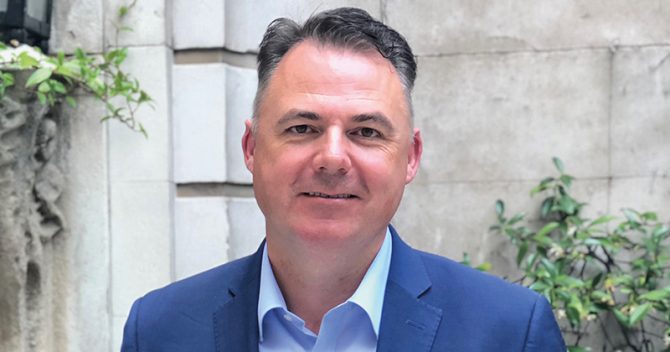 He told FE Week this is compounded by the fact starts on standards are way down, meaning "multiple bodies competing in a diminishing pool of EPA opportunities".
He reasoned that "market forces" in a competitive sector "will decide who survives or not" and he is unsurprised providers and employers are putting faith in tried and tested, Ofqual-regulated organisations.
One EPAO which has yet to deliver certificates is defence and homeland security assessor Explosive Learning Solutions (ELS).
The company's head of end-point assessment, Caroline Walton, claimed that employers had asked to use them for apprentice assessment, but that training providers "have refused, saying they already have their preferred EPAO suppliers".
Having only joined the register in March 2020, Walton said there is "certainly is not a fair playing field out there and for a new EPAOs like ELS. It has been exhausting, frustrating and heart-breaking."
Additionally, as a new EPAO, ELS cannot provide evidence and case studies to win tenders for assessment contracts. "I can see why so many possibly gave up on their EPAO journeys," Walton added.
Steve Chesman from Vitae Services Limited says rail employers who could choose them to assess the rail engineering operative level 2 standard are "difficult to pin down, and they seem to prefer to use the more well-known names".
Essential Learning and Skills' David Matthews said they had been "trying" to increase their offering – they are on the register for the level 3 unified communications technician standard – "but have been unable to do so, due to the larger EPAOs taking on the vast majority of EPAs".
This has meant the organisation is only getting its first assessments later this year.
Other EPAOs said they had not delivered certificates as they were new to the register; that cohorts on the standards they assess had not reached gateway yet; or that Covid had held apprentices back.
EPAO registration process 'not helpful' to smaller apprentice assessors
FE Week has also found a further nine EPAOs have dropped off the register since its launch, with most simply saying it was a business decision.
But one of them, Mighty Oak Training, which was signed up to assess the level 4 revenues and welfare benefits practitioner standard, said the cost outweighed the work involved for a small business.
The provider was run by sole-trader Julie Maycock. She told FE Week: "Mighty Oak Training has chosen to withdraw from the register. It became evident that the amount of work involved outweighed the small amount of assessments we were likely to receive in our specialist field. The process is not helpful to small organisations and it is not cost effective to continue as an EPAO."
'Time to put Wild West aspects of market behind us'
Asked if it was concerned at the number of EPAOs that have not carried out any assessments yet, a government spokesperson said: "EPAOs join the register for different standards on a regular basis and therefore some EPAOs will have been offering certain standards for longer than others.
"An EPAO has to complete readiness checks by ESFA and the external quality assurance provider before they can deliver an EPA for a given standard.
"The ESFA monitors the activity of EPAOs and has frequent contact with EPAOs who have not yet delivered assessments in order to understand their readiness status and whether they have EPAs booked."
Bewick said it is "time now to put the Wild West aspects of it behind us and to support a proper mature market where there is real transparency for all concerned".
He called on the ESFA to provide "better information about service and performance levels at the gateway process and beyond".