The government is on the hunt for local authorities to take part in a £3 million pilot to extend its "pupil premium plus" scheme into further education.
Applications have opened today for the trial which will see "virtual school heads", tasked with improving outcomes for looked-after children and care leavers, work with colleges and training providers from October.
Post-16 children 'do not currently benefit from same support' as pre-16
The Pupil Premium Plus Post-16 Pilot will run until March 2022 and councils have been invited to put in bids which show how they can lift the profile of the young people, improve their attendance, and support delivering their education plans.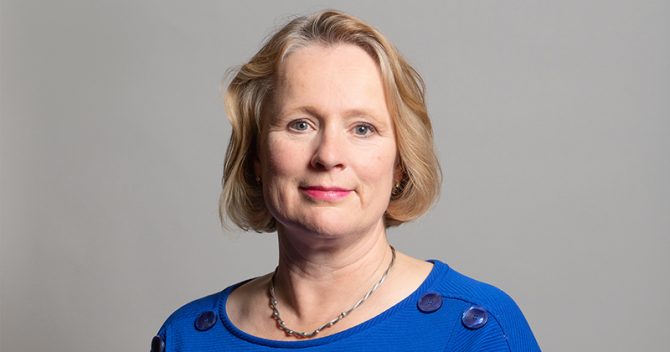 Children's minister Vicky Ford has praised the "phenomenal job" which has been done by the existing virtual school heads, a mandatory appointment for each local authority to oversee looked-after children's education, attendance, attainment and achievement since the Children and Families Act 2014.
Virtual school heads currently receive pupil premium plus funding of £2,345 per child in care, aged 4 to 15, to provide individual support in line with their personal education plan, as well as help for their overall cohort.
Guidance for bidders to the pilot states that this funding ceases when the child reaches the age of 16, but virtual school head duties and the "need for bespoke support continue for as long as the child is in care", which is why the trial is being run.
"The impact of Covid-19 has exacerbated the challenges faced by these young people, who do not currently benefit from the same levers of financial support as the pre-16 cohort," the guidance says.
It adds that the pilot will "enable the DfE to build an evidence base of what works, which will be used to inform any future support for this cohort".
Local authorities will have to provide 'clear and realistic' delivery proposal
The expression of interest form asks bidding local authorities for how many looked-after children they have in post-16 education, how much funding they are requesting and the costings for their delivery, as well as a "clear and realistic" delivery proposal.
There will also be an independent evaluation of the pilot involving monitoring data and case studies, and in their bids, councils have to provide a plan for collecting information to feed into the evaluation.
Applicants have until July 22 to put in their bid and results will be announced in early September.
It comes as the number of looked-after children aged 16 and over has increased by 10 per cent from 17,280 in 2018 to 19,030 in 2020.
Virtual school heads have 'strong advocacy ability'
The DfE's 2019 children in need review reported the "strong advocacy ability" of virtual heads provides opportunities to "raise visibility and understanding" of youngsters who have needed a social worker.
The government said when the report was published in June 2019 they would look at whether there's a case for "extending and adapting" the virtual school head role.
Pupil premium plus funding is used for children in care, whereas the pupil premium is used to increase the attainment of disadvantaged children.