The Turing scheme will open for applications this month. We spoke to sector professionals to compare the newcomer with its predecessor, Erasmus, and to ponder the likely outcomes for students and staff
For those colleges that made use of the Erasmus+ scheme during its 25-year lifespan in the UK, Brexit in January last year started the clock on a nerve-shredding countdown.
Would the government keep us in the European Union's £13-billion-pound support programme? Would they replace it with something else? Partner colleges across the continent fired off emails to their colleagues in England, who were unable to give an answer.  
Just like the Brexit deal itself, the outcome was unclear until the last. In January last year education secretary Gavin Williamson voted against continued membership of Erasmus in any Brexit deal, but then Boris Johnson said there was "no threat". However not long afterwards, Williamson said the Department for Education would develop its own "alternative arrangements" to Erasmus+, just in case.
By the date of the Brexit deal on December 24, the UK had lost membership of the Erasmus+ scheme, with Johnson saying it was a "tough decision" but the financial cost of remaining was too high. 
On the same day, the Turing scheme was announced. Named after the famed computing pioneer, Johnson said the global replacement for Erasmus+ would involve "the best universities" all over the world, immediately prompting queries about whether vocational placements would also be funded as they are under Erasmus+. (The EU once called its vocational programme the Leonardo da Vinci scheme, after that other great inventor, but it was rolled into the rebranded Erasmus+ scheme in 2014.)
To clear things up, the government published its updated "International Education Strategy" last month – part of its plan to "strengthen the UK's global leadership" – which said the Turing scheme is for learners "in universities, colleges and schools". About £105 million would fund 35,000 placements anywhere in the world, ranging from two weeks to 12 months, for a year from September 2021. 
 FE Week has revealed the separate funding pots for the first time: £35 million for further education, £60 million for universities and £10 million for schools, according to Ecorys, the co-delivery partner with the British Council for the Turing scheme.
This roughly equates to about 10,000 further education placements, 20,000 higher education placements and 5,000 school placements, says Jane Racz, director of the scheme at the British Council. And on Wednesday, the Turing Scheme website published a "programme guide" with a few more details. So is the programme good? How can colleges get involved? 
'Colleges impressed with Erasmus'
First off, the Turing scheme has big boots to fill.
Unlike some headlines claiming Erasmus+ is "elitist" or "middle-class", the colleges sector, when asked, had only good news to report. A 2019 survey of 31 colleges carried out by the Association of Colleges found three-quarters gave the programme a full 5 out of 5 score for its benefits to the institution, with only three per cent giving it a 3 and no scores below that.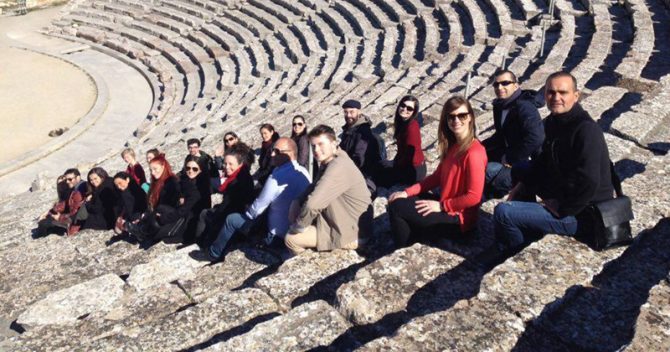 It may be to do with the sizeable proportion of poorer learners on the scheme – one-fifth of vocational placements have gone to disadvantaged students, according to Ecorys. The perception of the programme as only for higher education students is "misleading and exclusionary", one witness told the House of Lords European Union committee two years ago. 
And the positive view among colleges is seen in the numbers, too. In 2020, 57 colleges were awarded funding to send staff and students abroad on placements, up from 28 six years before.
Colleges won €25.6 million for those placements, again a huge increase from just €5.2 million in 2014.
And that's just how much colleges successfully pitched for, not how much was available in total. Overall, €39.8 million was available to the UK in 2020 for vocational education placements – close to the Turing scheme's own £35 million of funding for FE.  
'Staff left out in the cold'
"But that doesn't include staff," points out Richard Stratford, head of projects and partnerships at South Devon College.
Whereas colleges can apply for Erasmus+ placement funding for staff as well as students, the Turing scheme is for students only, with some extra funding to cover staff "accompanying learners abroad for safeguarding purposes", according to the programme guide.
The college usually sends about 40 lecturers on staff placements a year to their partner institutions in Germany, the Netherlands, Sweden, Ireland or France. "They come back buzzing with ideas, absolutely buzzing. That will be a huge loss," says Stratford.  
Jodie Davis, a performing arts lecturer at Dudley College of Technology in the West Midlands, spent one week each in Cyprus, Sweden, Greece and Portugal observing dancing lessons, including in professional dance schools.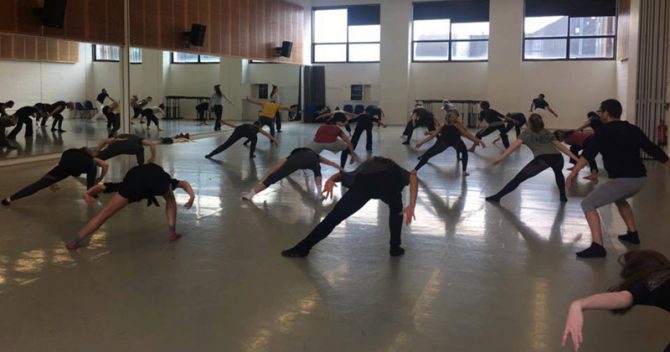 "We learnt a lot about their different cultural approaches to it, especially the technical training." Back at home, she trained her students in alternative styles so they could adapt to an international dance company in future.
The experience also "invigorated" her," she says. "I pushed myself out of my comfort zone again, as a practitioner too." Since FE lecturers are intended to be industry experts as well as teachers, such placements fit with the ethos of the sector. 
As Emma Meredith, international director at the AoC, says, "clearly, Erasmus was being used". Eighty-five per cent of surveyed colleges were using Erasmus+ for learner placements – but 76 per cent were also using it for staff development.
Last year, 1,152 UK staff from further education went on these placements, according to Ecorys. It's not a huge figure – but for an individual college, the insight potential is not insignificant.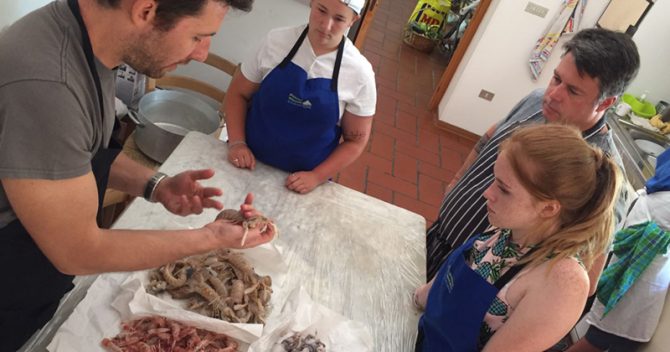 Mathew Hayes, international projects lead at Lancaster & Morecambe College, says his principal was hoping to visit top-level apprenticeship provision in both Germany and Denmark, "where apprenticeships are treated on par with degrees", he says. But such staff trips will no longer be funded. 
FE Week interviewed a European Commission official for education policy about the shift.
UK further education colleges "could really lose resources to help them thrive," he said. "Finland, the Netherlands, Austria, Germany, the Basque country, these all have really top-notch further education and vocational training, and that's now more difficult for UK institutions to learn from."
'No collaborative projects'
It's worsened by the fact the second "strand" of Erasmus+ funding for partnerships and collaborative projects is also not replicated under the Turing scheme.
Colleges can currently partner with at least two other institutions across Europe to discuss and pilot new ideas around the curriculum or training, in order to create and disseminate new resources.
Lancaster & Morecambe College currently has 11 collaborative projects on the go – one former research project with Cyprus, Poland, Italy, Lithuania and Spain on careers advice produced new resources the college "uses to this day".
Staff have also been involved in Erasmus+ "skills sector partnerships", set up to identify and tackle emerging skills gaps across Europe, particularly digital skills.
Last year, UK colleges won bids worth €2.4 million for this second projects strand. 
Crucially, this pot helps pay for Hayes' salary, he says – which in turn allows him to do all the preparation, risk assessments and partnership building for the student placements.
I'm not sure there will be enough money under Turing to pay for my wage and for this office
"I'm not sure there will be enough money under Turing to pay for my wage and for this office to continue to exist. The role would have to go to a teacher, but they're already stretched as it is. If you haven't done it before, you can't understand how much paperwork there is."
He points out the Turing Scheme's global offer is likely to involve even more paperwork, since the placements will be further away and potentially riskier; partnerships will need to be built from scratch; and the lack of reciprocal funding for students to return to the UK, as on offer under Erasmus+, might make it less appealing. "It doesn't look good, in terms of friendship, does it?"
Returning students will also need to hurdle the UK's new visa system.
Paul Harrison, an external evaluator for Erasmus+, says, "I predict some of these existing partnerships will die, because colleges in other countries won't be able to find the funding to reciprocate."  
To top it all, the EU Commission has confirmed it is soon going to be expanding its vocational education placements to countries around the world  – just like Turing, but with staff placements and project work thrown in too. 
'Some exciting opportunities'
It all seems quite galling, but colleges remain determined to see what the Turing Scheme can offer them.
Meredith at the AoC makes the good point that the two experienced partners for the UK Erasmus+ programme (the British Council and Ecorys) will be in charge of the new Turing scheme, thereby allowing "continuity of expertise" in the roll-out of the new programme – no randomly contracted, inexperienced private provider at the helm here.
Racz at the British Council says that although her organisation cannot "facilitate" new partnerships overseas, colleges unsure where to start can approach the British Council, which has offices all over the world, to "broker conversations".  
And there are exciting opportunities. South Devon College is situated in a global geopark, an area of special natural interest, says Stratford. "We've already got some great links with 147 other geoparks in other countries, such as Tanzania, so we're exploring doing something exciting with those through Turing," he says.
We've got great links with 147 geoparks abroad – we're exploring doing something exciting with those through Turing
Similarly, the college will also now be able to fund its A-level learners to go abroad – Erasmus+ is just for vocational placements. 
Another piece of encouraging news is that colleges will still have access to ECVET, the European Credit System for Vocational Education and Training. This is a benchmarking system that allows learners to have their hours on work placements abroad count towards apprenticeships and qualifications.
However, work still needs to be done about how to make work placement hours count all over the world. Madeleine Rose, director of programme management at Ecorys, says this "isn't in train yet" but "is important and something we need to consider once the scheme is open". 
'Get your applications in'
The Turing Scheme will open for applications this month. According to the programme guide, further education institutions will get £315 per participant in "organisational support" for the first 100 participants, and £180 for groups bigger than that.
For travel costs, colleges will receive a fixed amount depending how far away the destination is.
So it's £165 for sending learners anywhere between 100km to 499 km away – while visiting Tanzania, for instance, at 11,000 km, would qualify for £905. Learners will also get £135 each to access language resources if they are going away to a non-English-speaking country for more than 19 days.  
Thereafter, daily funds will depend on whether the learner (and accompanying staff member) is in a group 1, 2 or 3 destination country, which is ranked according to local living costs.
Learners in group 1 countries get £109 a day for two weeks, and £76 a day after that. Those in group 2 countries get £94 a day then £66 a day, and those in group 3 countries get £80 a day and £56 a day after that. 
Erasmus was such a valuable scheme for staff too. That is a real shame
Meanwhile, colleges need to identify the "anticipated points of expenditure" when they will require the funds, and will be paid 80 per cent of costs at these points, with the final 20 per cent once a special report is completed showing all went to plan.
College will also need to undergo "financial capacity checks" before their application is accepted. 
"I'm open to what the Turing scheme offers as an alternative," concludes Davis, the dance tutor. "I think it will be interesting to see how we can do something a little bit different.
"But Erasmus was such a valuable scheme for staff too. That is a real shame."