On a mission to help school and college leaders solve shared problems together, Pixl chief Rachel Johnson talks to Jessica Hill about resilience, leadership and building on a legacy through tough times.
The dramatic moment when Rachel Johnson announced she was taking over as school and college leadership network Pixl's new chief executive was one that still gives her shivers.
It was January 2020, and little did any of the 1,200 education leaders present at Pixl's national conference realise that over in China, a new virus was taking hold which would change the world forever. Pixl then operated on a model mostly reliant on live events.
Johnson, a former English teacher who was then Pixl's head of strategy, recalls her heart going "mad and fluttery" as she told the audience that Sir John Rowling, the charismatic chief executive who had personified Pixl for 15 years, had died four days earlier.
He'd kept his five-month battle with cancer a secret from everyone except close family. "I'm his daughter", Johnson continued to a "massive gasp" from Pixl members, most of whom had had no idea the pair were related.
Then, she dropped her final bombshell: "I'm taking over" the organisation.
Sir John had not publicly advocated any particular line of succession. Johnson had left her husband to care for their children while she moved back in with her parents to nurse her father in his final weeks. But when she revealed to him her desire to succeed in his footsteps, he refused to voice his opinion on the matter.
He wanted his daughter to feel free to make her own choices. But Johnson was hurt by his lack of endorsement. "I couldn't get my head around it because I wanted him to say, 'go on, you're going to be brilliant'. I was imagining that Lion King moment of him saying, 'Here's my legacy, you take it'."
Now, she believes it was "the biggest gift" he could have given her because it meant she "wasn't trying to fill his shoes".
Johnson could then be free to lead Pixl her own way and shake off an image of the company that was then still tarnished by old accusations it had encouraged schools to game the system. But more on that later.
That was the last time she would be at a face-to-face conference for the next two years. During that time, Johnson had to find ways to keep her own organisation going while supporting her members through some of the toughest moments in leadership they would ever experience.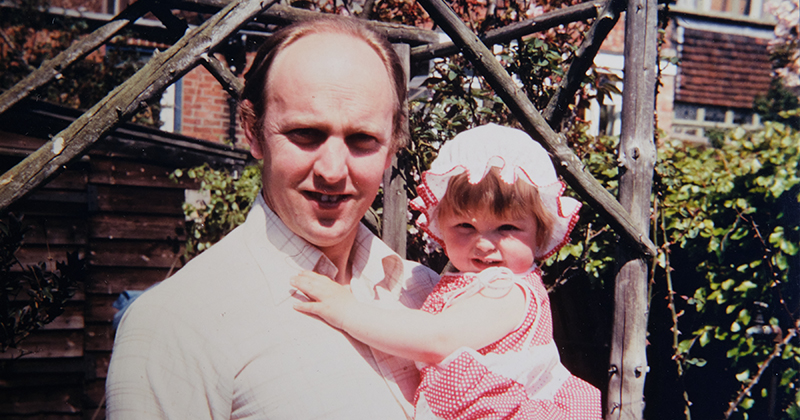 Learning from each other
Since that time, Johnson has grown the dedicated division for Pixl's 300 college and sixth-form members.
Despite being siloed in different parts of the education system, Johnson believes leaders in schools and colleges have a lot to learn from each other.
One clear advantage of more cross-sector collaboration is on careers advice and guidance.
For years the post-16 sector has criticised schools for not giving pupils independent and impartial information about 16-19 options, like technical training and apprenticeships.
The FE sector nationally turned to the government to step in, and now there's a more robust 'Baker clause' in law with tougher rules telling schools how many "meaningful interactions" schools should have with different post-16 providers.
"To help young people, post-16 leaders need to work across the key stages, and know what has been and what's coming".
That means talking to year 7 students and teachers, key stage 4 students and to employers and workplaces.
"Ultimately, we know what is coming down the track in post-16 if we know how the cohort behaves in years 6 and eleven. We can prepare them better if teachers fully understand what the next stage looks like and prepare students for continuity, rather than seeing artificial breaks in education."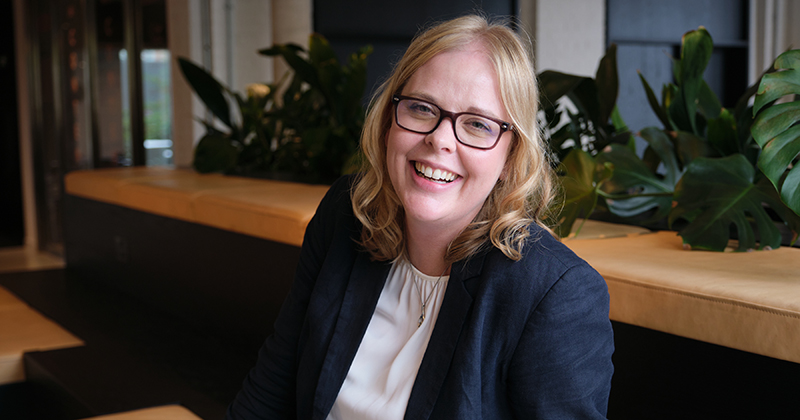 Out of the echo chamber
Johnson believes that too often people resort to "camps" in their thinking which are far removed from reality, because "nuance isn't sexy".
In the divisive education section of social media, she expresses distaste for the "sniping" that takes place between progressives and traditionalists.
It "saddens" her, because while that debate is "unnuanced", leaders are "missing out on the really big debates we ought to be having over how we can be relentless about high standards, without losing compassion. I want somebody to talk about that."
Leading through grief has made her "unquestionably more understanding and compassionate" to herself, "as well as to others".
But in the period immediately following Sir John's passing, Pixl entered a "state of flux" in readjusting to his absence, as he had always been its driving force.
Sir John started the network in 2006 after DfE pulled the funding for the London Challenge school improvement programme he was helping to lead. Its then-55 partner schools pledged to continue working together under a new network, with Sir John at the helm.
Meanwhile, Johnson had just started teaching English at a secondary school in Stockton-on-Tees. As a child growing up in a household where her mum was a teacher and her dad was a head, her dream had been to one day become a head herself.
Pixl stands for Partners in Excellence, which seems apt when Johnson – a self-confessed "book addict" – points at a stack of books and explains that three, titled Climbing towards Excellence, Changing towards Excellence, and Heading towards Excellence, were written by her father.
Sir John grew Pixl by "word of mouth" through its reputation for providing strategies for raising attainment. Meanwhile, Johnson became head of English at Cramlington Learning Village in Northumberland.
But she "didn't really enjoy" being "in and out" of school on maternity leave after having the first of her three children, and began instead writing English resources for Pixl.
Sir John was adamant that if his daughter wanted to climb the career ladder at his company, she'd have to get there on her "own merits". He therefore left others to make decisions over her appointments as head of strategy and director.
The network grew rapidly due to his ability to build "relationships with people personally". There were therefore moments after his passing that Johnson questioned whether Pixl could continue without him.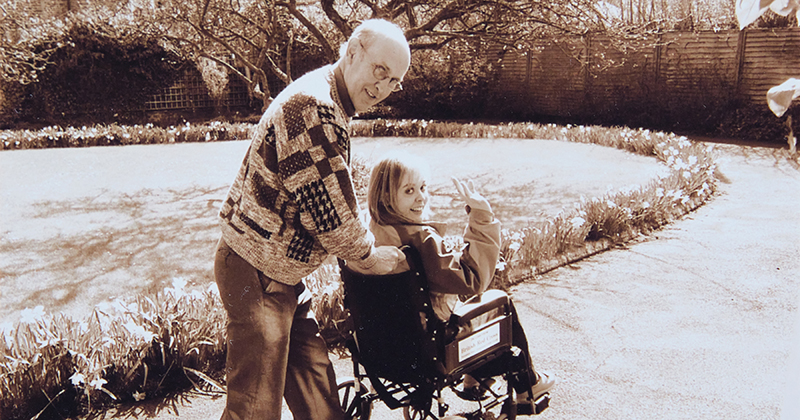 Gaming the system allegations
However, his leadership hadn't always been plain sailing. In 2012, he was forced to bat off accusations that Pixl had encouraged pupils to enter both English GCSE and the international GCSE to improve grades.
Johnson becomes agitated as she speaks out in defence of Pixl's true intentions. Some schools had presented at a Pixl conference on how English iGCSEs were "much easier" for weaker pupils to "get their heads around" than standard English GCSEs, because the exam involved more "tangible" concepts. The qualification's popularity gained momentum, which Johnson had no problem with – after all, "private schools still use it".
Then followed "that whole hoo-ha about gaming", as Johnson describes the media furore over Pixl's motives.
Johnson claims Pixl was not telling heads "do this and get 20 per cent on your results", but asking, "who are the young people who will leave with hardly anything because they're struggling?"
Three years later, Pixl was engulfed in a similar controversy over the European Computer Driving License, an IT qualification then recognised in the government's performance tables as equivalent to a GCSE, which it was claimed could be taught in three days.
Reports emerged that Pixl was urging schools to enter their entire cohort for it to massage Progress 8 scores.
But Johnson is adamant that was not the case.
At a Pixl conference, a school leader's story of how they had boosted attainment by enrolling "some vulnerable" pupils in for the qualification, linked to their work experience, spiralled into some heads putting entire cohorts in for it.
"No one ever said 'do it with 150 pupils'. And we don't tell schools what to do. We say 'here's what people are doing … use your own knowledge of your school and your kids, to make that discernment."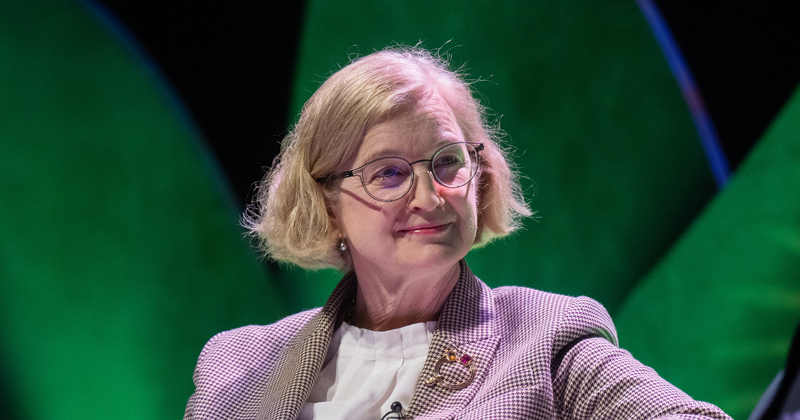 'Integrity, humility, pursuit of excellence'
Pixl kept a "dignified silence", and the government withdrew its recognition of the ECDL. But the gaming controversy continued to haunt Pixl.
In 2018, Ofsted chief inspector Amanda Spielman described the aims of the watchdog's new inspection framework, which focused more on curriculum rather than outcomes, as being to help "undo the 'Pixlification' of education".
But "Pixl has evolved" since Johnson took over.
Although she and her father shared the same values, she has been "more relentless" in pursuit of "integrity, kindness, humility, pursuit of excellence and constant talk about how we all behave".
Whereas Pixl started with no staff and a "fairly narrow focus", now Johnson commands a team of nearly 50 with a broader remit.
While Pixl still wants to "provide practical things to leaders to help them improve life chances", its focus is on "doing this across character and culture as well as academic outcomes".
It has separate primary and alternative provision divisions, and its post-16 membership is rapidly growing. The network just held its biggest conference ever for post-16 leaders, with 350 delegates.
Johnson wants to "wear my own shoes and walk my own leadership walk" – so much so that she's written a book on leadership. Time to Think: The things that stop us and how to deal with them, is out on October 13.
It's an apt title, given thatJohnson believes one of the biggest challenges for leaders now is their lack of time to think, a phenomenon she calls "the whirlwind" that they "get caught up in".
Rather than seeking endorsements from celebrities of the education world to market her book, Johnson requested accolades from her staff and "some very normal school leaders who no one will have heard of".
She claims not to care what the "biggest names in education" think of the book, because "it's not for them. I'm not selling out for sales because it betrays what I stand for."
She has dedicated it to her parents, who are "not here to see the reality, but always saw the potential" in her.