Walking the long way home after passing just two O-levels, it never occurred to Louise Morritt that she might spend decades working in the sector that was about to save her education.
The chief executive of One Awards, the new name for Open College Network North East Region (OCNNER), says she thrived in the FE setting after hating her time at school.
"I didn't like my comprehensive education. I was desperate to leave and I didn't do very well," says 49-year-old Morritt.
I never had a career path that I wanted to achieve this or do that, but I have always just wanted to enjoy what I was doing and feel that there was some impact
She adds: "I remember walking home from school with the results in my hand, going the longest route I could because I was absolutely dreading telling my parents [Alan and Valerie Bennison].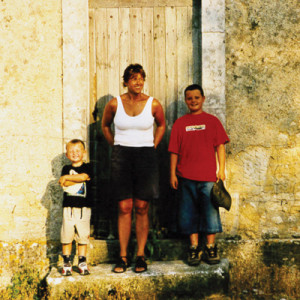 "I didn't enjoy it. I found it very difficult. I liked sport, I liked swimming, but I never really got stuck in, it just sort of passed me buy, I just wanted to leave. I just didn't enjoy it. I can't really put my finger on one thing. But I left, got these dreadful results, went into FE college, had a completely different experience and came out passing the whole lot."
Born in Huddersfield, Morritt's father worked in FE and her mother was a nurse, a full-time mum and social worker at different stages in her life.
But she said it was her parents' strong work ethic, rather than their links to education, which would be their biggest influence on her.
"They believed you only got out of life what you put into it, and that you had to work hard," says Morritt, "and my two brothers and I have grown up with that, and that's something I hope to pass on to my two sons.
"It doesn't matter what you do, but just work really hard at it. But no, I never really wanted to go into education."
Her stint at an FE college, now the site of a housing estate in Sunderland, enabled Morritt to go into nursing, initially working in a dental practice, then training at the Sunderland School of Nursing, qualifying in 1983.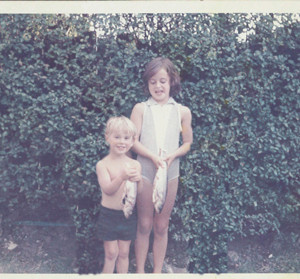 "Those were the days when there were just no jobs and so got your registration number through from the Central Council for Nurses, but then you were faced with having to move away to get a job," she says.
"So I ended up moving down to the Midlands to get a staff nurse's post down there.
"I specialised in intensive care, I was a sister in intensive care for a long period at Leicester Royal Infirmary. I really enjoyed that, had my first son, and it was very difficult to manage shifts with a small child, so I thought I might go back into education.
"I went and moved back up to Sunderland and started a full-time degree in health sciences. And while I was doing that, I thought, 'What shall I do with this at the end of it?' And that's when I went into FE."
It had been 14 years since Morritt became a nurse, but immediately enjoyed the change as she worked as a health and social care teacher at Hartlepool College. It was, she says, very rewarding.
"I think education is a funny thing," she says. "I don't think I ever made an active choice, career-wise, I think I have just gone through my career and taken opportunities as they have arisen.
"I never had a career path that I wanted to achieve this or do that, but I have always just wanted to enjoy what I was doing and feel that there was some impact.
"When I was nursing, the impact was quite obvious — you can see it in front of you — but education is slightly different.
"So it's really nice now, because one of the things I do quite often is go to award ceremonies and give out awards for various different things, and it's lovely to see the path of learning that people have had."
Morritt ended up staying in FE for 13 years, working her way up into management at Hartlepool before being faced with the choice of becoming an assistant principal or moving out of colleges.
She says: "I saw a post advertised for director of OCN North East region, and it just looked a really interesting opportunity. And that's really all I have done through my career, is see opportunities and just had a go.
When OCN first set out, they were based at Teesside University in a little portable cabin, with two members of staff
"I did that for a year, the previous chief executive left, and I was asked to do the chief executive's post on an interim basis, which I did. I have really enjoyed it and I have been here ever since.
"There have been big changes. It started off with 32 organisations. When OCN first set out, they were based at Teesside University in a little portable cabin, with two members of staff. Now, when you look at us 20 years on, just about to award our millionth certificate, with 60 members of staff — it's a lovely story."
Morritt maintains a close relationship with FE colleges, but these days she's more likely to be found there as a student than a teacher.
She says: "You know how you always have these thoughts over Christmas and New Year about what you'll do in the coming year, and I thought, 'I'm going to do something recreational – nothing to do with work.'
"So I looked at the local FE college, which is Sunderland for me, which is a thriving, vibrant college, just about to have a big
new build, and I looked to see what recreational courses there were, so there were four.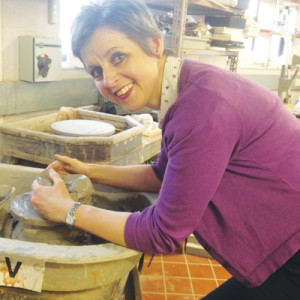 "I chose a beginners' pottery course, and I was interested to see who else was in the class. There were a couple of women in the class who had set up their own business, and who were thriving on the fact that they had been given an opportunity to do these things."
She adds: "FE should be about nurturing all sorts of learning, it shouldn't just be about your maths and English, it should be about all of the other opportunities."
—————————————————————
It's a personal thing
What is your favourite book?
That was quite easy because my son is doing his GCSEs and he has read To Kill a Mockingbird, and that's the one I did
What do you do to switch off from work?
I like to cook, and I've really enjoyed my beginners' pottery course, although I can't say I've been particularly fantastic at it. It's just been a complete release
What is your pet hate?
Lateness. I don't like being late. Not particularly because I've encountered it, I just think it's a respectful thing. I just think that if you've said you are going to meet someone at a certain time, then you should be there really
What did you want to be when you were growing up?
This was one of the troubles I think, and this is maybe one of the reasons why I didn't particularly work at school as well — I didn't really know what I wanted to do. I had no idea, and so I've drifted through things. I'm certainly not at the end of my career, but I have just meandered through. I've taken opportunities as they have arisen, and I have always worked hard at them, but I can't say if I have ever had a career plan
If you could invite anyone, living or dead, to a dinner party, who would
it be?
Sandi Toksvig, because I think she's very sharp, very funny and quite cutting. Graham Norton, for very similar reasons. Florence Nightingale to see what she thought of the NHS. Rod Liddle, the columnist, who always seems to ignite controversy. Evan Davies from the Today Programme, Boris Johnson and Nigella Lawson. And then I'd have my friend Kath, who I have been friends with for 30 years. But also my dad, who I lost a couple of years ago, and my Nanna, who brought a large family up when her husband died