Looking out onto the beautiful rolling hills of the Cotswolds, it's hard to imagine a greater draw to working at the National Star College.
But after a career dedicated almost exclusively to the education of young people with special educational needs, it is clear that the natural beauty of the college's Gloucestershire setting came second in the mind of Kathryn Rudd when as she said 'yes' to a job at this unique institution.
Rudd, aged 42, has headed the specialist further education college, which provides training and personal development for young people with complex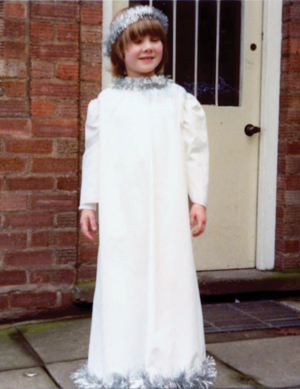 physical disabilities, for four years and is also chair of the Association of National Specialist Colleges (NATSPEC).
Her passion and enthusiasm for specialist education is obvious from the start of our conversation.
She tells me that once she started working with young people who needed extra support, initially at Park Lane general FE college in Leeds, she never looked back.
"I could see the opportunities for these young people," she says, "and in many of the places that I have worked, the opportunities weren't there for them — it was just too painful not to work with that group of young people because there was so much progress they could make and so many opportunities for them, and yet they weren't getting it.
My intention was to stay a year and get some experience… 14 years later you can see I never found a trapdoor
"And yet, at that time, young people with disabilities usually came in by a separate entrance in the college, and they were taught in a separate annexe, and they had separate breaks. This was the 1990s, and I always remember being told by somebody, 'could you go and get one of your students?'
"This is what really annoys me about the whole 'everybody must be included' — well actually, those young people were, allegedly, included. But there was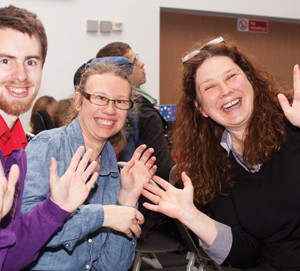 no inclusion — in reality, they were a segregated part of an FE college."
An only child born in Coventry in 1971, Rudd enjoyed being part of her community and loved reading. When she was 11, her family moved to Kenilworth, where she went to a "posh" comprehensive. She described the whole experience as a "culture change".
"It was actually my first understanding about how young people who find it difficult at school got taught," she says.
"Because one of the things we hadn't done at my previous school was French, and all the kids in my new school had been learning French for years, so of course I went in, and instead of being in the top set, which I was fairly used to, I was in the bottom set.
"We were supposed to be doing French, but actually all we did was colour in triangles. I thought, 'this is just dire', and that's driven me since that point, that if you don't fit into that norm, if you don't fit into the right place in school, you don't get the right provision for you because people say you're either in that box or we're not actually going to bother with you."
Rudd, who was awarded the OBE in April for services to FE for young adults with learning difficulties, studied English literature at the University of Leeds, hoping to become a journalist. But the closest she came to life in a newsroom was a job selling media space in the Yorkshire Post. Her move into the world of education happened, she says, by accident, with a job at what was then Park Lane College.
"It was wonderful," she says. "I worked with young people with learning difficulties initially, and it was just fantastic, seeing the skills of the tutors there in terms of enabling them to progress and how they were achieving, and the value that was placed on them."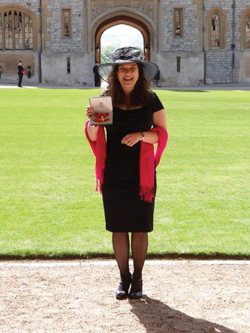 An emerging desire to teach took Rudd back to Leeds University for a Master's Degree in special educational needs teaching, and she ended up as school links co-ordinator at Park Lane before applying for a job at Warrington Collegiate, a job which presented her with a big challenge — the dreaded driving test.
"I had tried to drive when I was 17 and it was the world's worst thing, and I hadn't ever gone back into it, says Rudd. I had a weekend's worth of driving, passed my test on the Monday morning, and drove the M62 between Leeds and Warrington in the afternoon. I thought, 'nothing will ever scare you again'."
In 2000, after five years in Warrington, Rudd saw an advert for an "interesting" job at National Star College, in Ullenwood, near Cheltenham. But she thought her chances were limited when she arrived late for her first appointment.
"I was three quarters of an hour late for my interview here because I got myself hopelessly lost," she admits. "This was so far south for me that I needed a passport. I had no idea of where it was. I ended up in Oxford, rang my dad and said, 'where is Cheltenham in relation to Oxford?' He said, 'get driving, fast'.
Young people with disabilities usually came in by a separate entrance in the college, and they were taught in a separate annexe, and they had separate breaks. This was the 1990s
"I remember coming in, and it's always the way, isn't it, when you think you've blown an interview, and you get quite blasé, and it's all right, and the interview went fine.
"They didn't offer me the job I went for, they offered me another job running the therapy teams and supporting the therapy teams, and looking at funding and recruitment. And my intention was to stay a year and get some experience — so 14 years later, you can see I never found a trapdoor."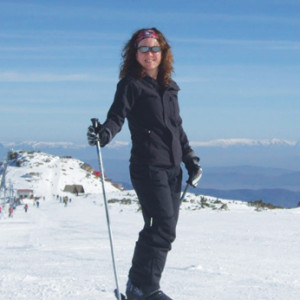 In her 14 years at the college, Rudd has held "every post with principal in it" and eventually rose to the top job in 2010. She has chaired NATSPEC for two years and the insight she has gained as part of the organisation seems to have created a fair number of misgivings about policy, and in particular, the "postcode lottery" for learners with special educational needs.
She says: "Because the funding has been devolved to local authorities, we work with 56 different local authorities, so it's an absolute postcode lottery.
"Because what one local authority is doing is totally different to another one, so depending on where you sit depends on what provision you get, and I don't believe that that's fundamentally right. I think that it is destroying, as I said before, the choice and aspiration of young people.
"I think there is a huge lack of independent information, advice and guidance, which is having a really detrimental effect across the sector, and I think that young people's options are being limited by the agenda of 'you can only go to your local college', whether it meets your needs — or 'whether it can achieve your aspirations' is probably the better terminology — but that is a very real
issue."
But life in Cheltenham is good for Rudd.
"I live near the racecourse," she says. "I have an ever-suffering partner called Mark and a very miserable Collie called Tilly in my life. She has the typical Collie look — 'They beat me and lock me in rooms when you're not here'. She does that a lot."
But she's hoping to put smiles on faces having agreed to take part in a Strictly
Come Dancing-style competition aimed at raising money for the National Star charity.
"This is a whole new area of comfort and pain for me," she says. "We have been paired with our unfortunate partners, and we have got until September 20 to learn how to jive, jitter and lindy hop."