A cash-strapped college will not explain why it paid thousands of pounds in severance to its former chief executive – even though she went straight into another job in charge of the college's academy trust.
Sarah Robinson led Stoke-on-Trent College until March last year, and that same month took a new role as full-time chief executive of what was then the College Academies Trust, which was run by the college at the time.
Despite this, she has confirmed to FE Week that she received a severance payment from the college, as part of a £150,000 "compensation for loss of office" paid to "former key management personnel" that was listed in the college's 2016/17 accounts.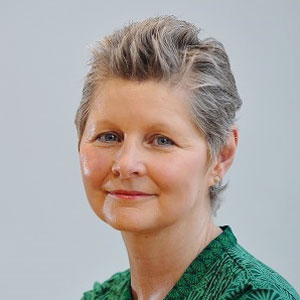 The accounts also revealed the college was almost £16 million in the red and dependent on government bailouts.
But the college refused to say why it had paid its former bmuch she received. It would also not comment on how many people split the £150,000.
"Information relating to former key management personnel of the college is documented in the 2016-17 accounts," a spokesperson said.
Ms Robinson left on March 3, 2017, after more than six years in charge.
She refused to divulge to FE Week how much she received in severance, claiming it was "overseen by the FE commissioner and with legal opinion" and "made at contractual and statutory rates".
Accounts show she received £101,000 in salary between August 1 2016 until March 3 2017.
Statutory redundancy calculations take into account weekly pay, but it was not clear as FE Week went to press what her payment would have been.
Ms Robinson insisted the payoff was a "direct result of the fresh start for Stoke-onTrent College".
"Fresh start" was the recommendation that emerged from a commissioner-led structure and prospects appraisal in February last year,after the college had been "unable to find a willing strategic partner".
This process was recommended to a number of colleges following the area reviews, or as a result of FE commissioner intervention.
Colleges commit to significantly changing their business or operating model, and the process can include a change in senior leadership.
According to accounts for the academy trust, Ms Robinson stepped into her current role as its chief executive in the same month she left the college.
"There is also a charge for the group chief executive's time (until appointed by the trust as full time CEO in March 2017) which is spent running the trust," the document said.
It's not clear how much she currently earns at the trust.
The accounts show that one person working there received a salary in the band £150,001 and £160,000 during 2016/17, and also that Ms Robinson received remuneration of between
£70,000 and £75,000 in return for services she provided to the trust.
A spokesperson for the trust said it had "bought in" Ms Robinson's services as chief executive when it was still linked to the college.
Following Ms Robinson's departure the trust could no longer do this, so it appointed her as interim chief executive to guide it through the process of becoming independent – with her appointment made permanent from January 1, following a national recruitment process.
Ms Robinson had a turbulent final few months at the college, including a failed audit which found "over £3 million of SFA funding claimed that the auditors were unable to confirm accuracy regarding" and a "negotiated clawback from the EFA circa £250,000 of funding", according to governing board minutes.