Ofsted has been accused of wasting scarce resources on an inspection that only took into account seven learners.
Leicester-based Train Together was rated 'good' overall at its first ever inspection last month.
But the two-strong inspection team only took seven learners into account, and they were all directly funded by the Education and Skills Funding Agency.
The provider is also training around 300 learners as a subcontractor for Calderdale College and Lincoln College, but they were ignored because they are the responsibility of the lead contractors.
Training standards for a further 65 apprentices was also overlooked, because the provider only "very recently" started running this type of provision.
Certain quarters of the sector have suggested the inspection has been a waste of Ofsted resources, at a time when the chief inspector has been asking for more funding to keep tabs on the expanding numbers of apprenticeship providers.
We usually get this right, but occasionally the data misleads us
Ofsted implied the inspection would not have taken place at all, had it known there were so few directly contracted learners on roll.
"Once an inspection has started, we have to inspect the provider as we find it," a spokesperson said. "We work hard to ensure that we use our resources as efficiently as possible. We usually get this right, but occasionally the data misleads us."
He didn't explain why no-one called the provider before the inspection to check on learner numbers.
"Sometimes the data that we are dealing with is not up to date," he added.
"We inspect the provision that is the responsibility of the provider. We do not consider any subcontracted provision that is not the direct responsibility of the provider."
The Association of Employment and Learning Providers boss Mark Dawe questioned whether inspection should have taken place, and said it was "one of many examples where government data would seem the data have let us down".
But Charles Dall'Omo, managing director of Train Together, defended the decision to inspect.
"Having Ofsted visit us was hugely beneficial," he said. "Ofsted, like all of us, is responding to what is a rapidly changing marketplace. Independent training providers need to be monitored and measured regardless of size."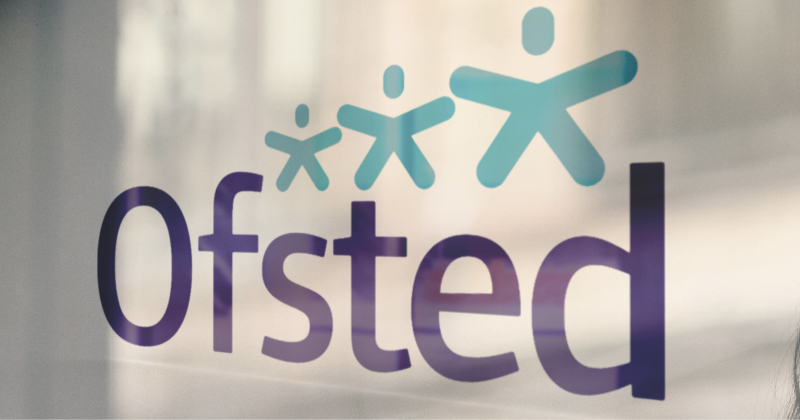 He insisted that despite their "numbers being small", he has "an experienced team" worthy of consideration.
"All providers should operate ready for inspection," he added.
Train Together launched in 2010 and was allocated just £180,179 in direct ESFA funding for 2017/18.
It was listed last year as a subcontractor to Calderdale College and Lincoln College, through contracts worth £975,000.
Mr Dall'Ormo said he was still pleased to be training around 300 learners for the colleges.
Ofsted, like all of us, is responding to what is a rapidly changing marketplace
The Ofsted report did not mention its subcontracting activities once, though it did note that Train Together's apprenticeships will be inspected "at a later date".
Chief inspector Amanda Spielman warned the Commons public accounts committee last month that Ofsted's resources are being increasingly stretched.
Former skills minister Robert Halfon, who now chairs the Commons education committee, said the inspectorate should start directly inspecting subcontracted provision.
Ofsted currently doesn't, but it has announced a new, "tougher approach" to subcontracting, including monitoring visits, that will concentrate on lead providers. Subcontractors will probably not be graded on their subcontracted provision any time soon, however.
Inspectors recognised in the report that the seven were "confident, contribute well to team working and show good interpersonal skills".
It explained they were mostly studying specialist support for teaching and learning in schools and higher-level teaching assistants' courses. The provider's apprentice programmes focus on teaching and learning and business administration.
Leaders were praised for creating a "highly inclusive culture that focuses on developing individual talent for the benefit of the business, employers and learners".