On 25th June, we celebrated the outstanding achievements of learners, teachers, schools, colleges, training providers and employers in the UK and internationally at our tenth annual BTEC awards ceremony.
Celebrating this year's winners was especially poignant given the challenges presented by coronavirus with schools and colleges being shut, learning continuing at home and changes to the way in which BTECs are assessed and awarded.  I was
over-whelmed by the quality of the nominations we received and the winners' stories. They are stories which highlight the power of BTEC – to change lives, build careers and power the workforce.
Over the past few weeks and months, we've seen how the current pandemic has highlighted the critical role of key workers and individuals who are likely to have followed a vocational educational pathway such as BTEC. They have kept countries going, serving communities and protecting economies, particularly those working in the public sector and especially in health and social care, the emergency services, the armed services, transportation, utilities and the supply and distribution of food. Their skills, knowledge and dedication have been celebrated across the world.
Over the next few weeks in partnership with FE Week and our partner colleges we will be showcasing the stories of some key workers.  Those adults who have followed a vocational pathway into their careers on whom society depends at times like these.
These are their stories.
Joshua Allison, Special Constable, Northumbria Police
Joshua Allison from Northumberland College took a BTEC level 3 in uniform services. He is currently working with Northumbria Police as a special constable and has been in the role for over three years.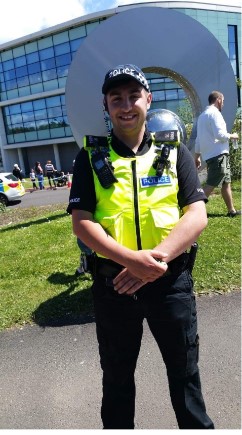 "During the pandemic I've been responding to an increase in Covid-19-related incidents as well as dealing with business as usual high incident demand.  We've encountered many situations where we've had to take a new approach to safety procedures – responding to jobs using personal protective equipment and using communication skills differently to engage with the community to make sure everyone is safeguarded."
Despite the unprecedented nature of the current situation, Joshua says his studies at Northumbria College prepared him well. "A key part of my course involved learning skills such as decision making, communication skills, judgment, flexibility and adaptability.  These skills have been critical in helping me adapt and manage in my job over the past few months and what's great is by pulling on these skills I know my knowledge and practical skills have advanced."
Joshua has found the local community extremely supportive: "They've been amazing and the appreciation we've received has been overwhelming. They understand that as key workers we're more exposed to coronavirus even with PPE equipment.  The support they've shown us has been amazing and it's really motivating."
Anya Felix, Care worker, St Margaret's Hospice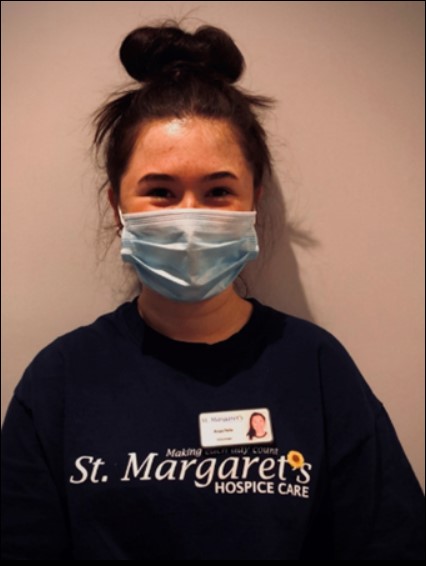 Anya Felix is studying a BTEC level 3 in health and social care at Richard Huish College, but since her college closed in mid-March she has been volunteering as a care worker at St Margaret's Hospice in Taunton.
Working at the hospice has been stressful: "It's been tough – but it's brought home to me the importance of teamwork and compassion as well as how much we all take our everyday lives for granted."
Anya's learned a lot from being a key worker: "I've learned the importance of being productive and making the most of my time, but it is not a contest, it's about doing my best.  It's been hard at times to stay motivated with my college work while studying at home, but I've tried to keep on top of it.  Even though this is a strange situation, I know the work I've been doing over the past few months has made a difference and working at the hospice has been an unforgettable experience.  I'm grateful for what I've been able to do and the small part I've played in supporting the hospice and my community."
With thanks to Sunderland College, Northumberland College and Richard Huish College and especially to Joshua and Anya