The government has revealed details of its new £560 million Multiply scheme, aimed at improving half a million adults' numeracy, following the spending review earlier today.
All "local areas" are set to be allocated funding for providers to run the free courses from the UK Shared Prosperity Fund, rather than the adult education budget or national skills fund.
Sunak told MPs this afternoon the Multiply scheme "will improve basic maths skills and help to change people's lives across the whole United Kingdom".
Multiply scheme will be free for learners and employers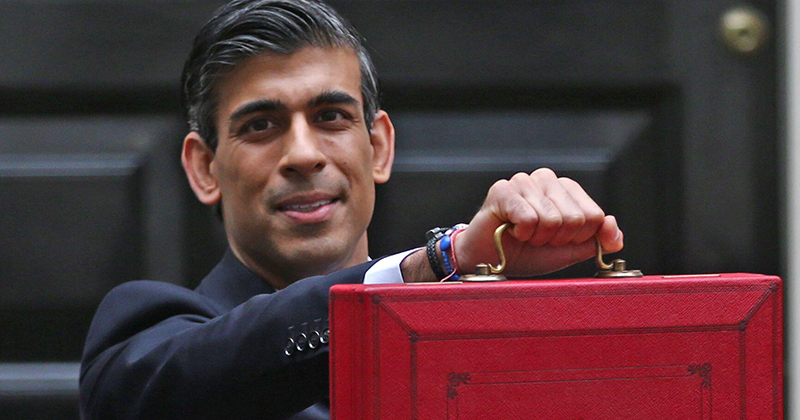 The scheme was trailed by the government earlier this week, with officials predicting 500,000 people will benefit from Multiply after it launches in the spring.
Up to eight million people in England alone have numeracy skills lower than that expected of nine-year-olds, with the north east, west midlands and Yorkshire and the Humber the worst affected, the Treasury explained.
Following Sunak's statement, the Department for Education published a blog setting out how people aged over 19 without at least a GCSE grade four, equivalent to a C, in maths will be able to access the free courses.
These will be available in person or online, at work or in the evenings, part-time or "intensive," with the DfE promising to next year launch a new digital platform for free, online tutorials.
Employers will also be able to team up with the local authorities to deliver "bespoke" programmes to train their staff in a maths GCSE or functional skills qualification at no cost to them.
'Good news' about Multiply but 'consistent' adult skills strategy would be better
The scheme has received a cautious welcome from sector leaders, with Learning and Work Institute chief executive Stephen Evans tweeting earlier this week: "Good to see a focus on basic skills and possibly an increase in resource.
"It would be better to have a consistent adult basic skills strategy," he added.
Research by the institute published this month found participation in adult basic maths skills provision fell by over 60 per cent between 2012 and 2020.
That Multiply will be funded from the UK Shared Prosperity Fund, the UK's replacement for European Union structural funds such as the European Social Fund, has received criticism, however.
Sue Pember, policy director for adult education network HOLEX and formerly a top DfE civil servant, was "pleased the ESF replacement UKSPF is going to be used for numeracy".
But, she added, "new initiatives should not duplicate current activity but complement" AEB programmes.
The shared prosperity fund is set to launch next April and as part of the spending review the Treasury announced its funding will climb by £1.5 billion a year by 2024/25, so it will be worth £2.6 billion over the next three years.
Pember called for councils and mayoral combined authorities to locally manage the prosperity fund, with a new responsibility for level 2 and below provision, as "they already deliver adult and community education and are trusted leaders.
"This will complement current FE reforms and enable councils to work with employer representative bodies," which will develop the government's new local skills improvement plans, "to plan progression routes for people to progress from community, basic and functional level skills through to technical and higher-level skills".
More details on Multiply will be published in the spring, according to the DfE.