The Education and Skills Funding Agency has set out the measures it will take to "significantly" reduce subcontracting in further education over the next three years.
Headline actions to tackle "poor oversight and fraud" include a cap on the volume of subcontracted provision, a new national "standard" all providers will have to meet, "acting on the use" of brokers to "sell on" provision, and requiring prior approval for distance subcontracting.
The agency made the announcements on Tuesday as part of their response to their subcontracting consultation that was run earlier this year and which received more than 400 responses.
Here are the key things you need to know about the 10 proposals from the consultation, how they were received and what the ESFA is planning for each of them.
1. Providers to publish a reason for subcontracting
The ESFA said an educational "rationale" for subcontracting should be signed off by the provider's governors or board and published on the provider's website, alongside their management fee structure and a list of subcontracting partners.
Eighty-two per cent of respondents to this proposal either "strongly agreed" or "agreed" with this, and the proposal has now been adopted. The ESFA has given providers until October 31, 2020 to publish their rationale.
2. Introduce stronger criteria, including prior approval, for  distance subcontracting
The ESFA proposed that providers submit a case for subcontracting at a distance – any delivery that is an hour or more away from the main provider's campus.
More than a quarter of respondents, 27 per cent, "strongly disagreed" with this, saying it would "negatively impact" remote learners and that IT and online learning make it "irrelevant".
The agency admitted distance arrangements are integral for certain delivery models, but expressed concern about how appropriate oversight can be maintained.
As a result of respondent concerns, providers will need prior approval just for distant 16-to-18 study programme provision from 2021-22, where delivery is outside their normal recruitment area.
3. Volume controls on provision
The agency's consultation proposed decreasing the volume of provision a provider could subcontract over three years: from 25 per cent of a provider's ESFA post-16 income in 2021-22, to ten per cent by 2023-24.
But 37 per cent of respondents said they "strongly disagree" with this, saying subcontractors "will be put out of business".
As a result, the ESFA said it will "take forward work" this academic year to establish the "right threshold for that cap and timescales for a staged reduction".
The agency will, however, require all providers to produce a plan during the 2020 autumn term setting out how they will achieve a reduction in subcontracted provision, and the ESFA will undertake a "random sampling exercise" of plans early in the 2021 calendar year.
4. Prior approval for some whole programme subcontracting
The ESFA's consultation had proposed that from 2021-22 "we would introduce stricter controls on the circumstances in which the whole of a learner's programme could be subcontracted, and providers will be required to obtain agreement from the ESFA before doing so".
But 52 per cent of respondents either "disagree" or "strongly disagree" with it, according to the consultation outcome.
As a result, the ESFA said it will "introduce the requirement for prior agreement" only for all 16-to-18 and adult education budget programmes, not apprenticeships, that "exceed a specified guided learning hours duration, effective from 2021-22".
5. Ofsted to monitor big subcontractors
The ESFA proposed to monitor the volume/value of provision held by a single subcontractor and where that is above £3 million, they said they would refer the provider to Ofsted for inspection.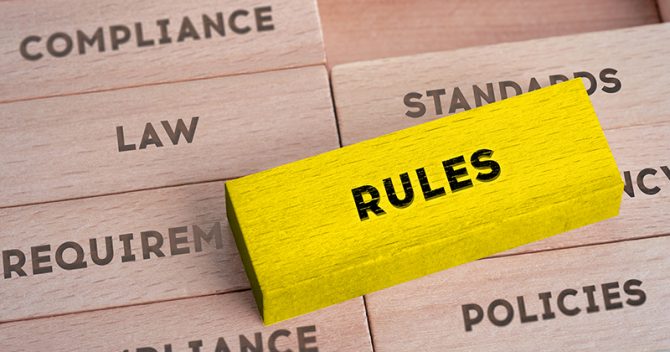 Seventy-two per cent of respondents supported this.
The agency said it will now "take steps to ensure that large subcontractors are monitored and managed more effectively than at present" and they will "share this information with Ofsted" who "also believe that large subcontractors should be subject to more inspection".
6. Require a direct contractual relationship between a lead provider and a third-party provider giving specialist input
This refers to sports clubs involved in subcontracting, where the agency wants there to be no financial transactions between the subcontractor and the club.
While this only affects certain respondents, most of those that put a definite answer did agree with this measure and the ESFA said this requirement will come in from 2021-22.
7. Introduce one set of funding rules for subcontracting
Nearly three-quarters of respondents agreed or strongly agreed with this, with most saying the current multiple sets of rules make compliance difficult.
By 2021-22, the ESFA will publish a single subcontracting reference guide containing the rules for all provision types.
8. Providers and ESFA to publish top slice retained for subcontracted provision
The ESFA said it will extend the requirement to publish information about managements fees retained in subcontracts to include 16-to-19 provision by 2021-22.
They will also "reserve the right to challenge and potentially act" with providers where "we learn of cases where the funding retained exceeds 20 per cent and offers "little value".
9. Introduce an externally assessed standard for subcontracting management
This externally assessed standard for subcontracting would, the ESFA proposes, effectively act as a licence to practise.
A majority of respondents supported this proposal, but opponents see it as an additional burden and a potential duplication of Ofsted's role.
The ESFA said it will develop a standard for all funding streams for the 2021-22 academic year, and it will obtain assurance in areas such as planning and governance and managing contractual and supplier risk.
10. Implement changes from 2020-21 where possible
Thirty-seven per cent "strongly disagreed" with this, so the ESFA, in light of the Covid-19 outbreak, has decided to roll out reforms at a more "cautious" pace. The ESFA will still implement some changes from the next academic year but phase them in until 2022-23.