The number of approved apprenticeship standards has exceeded those awaiting sign-off for the first time, but the skills minister still wants to see things done 'faster and better'.
In fact, a tough-talking Anne Milton told FE Week that she has pursued the Institute for Apprenticeships over the need to pick up the pace with "a big stick".
At the time of going to press there were 265 standards listed on the IfA's website as awaiting approval, and 279 cleared for use. That tips the proportion approved up to 51 per cent.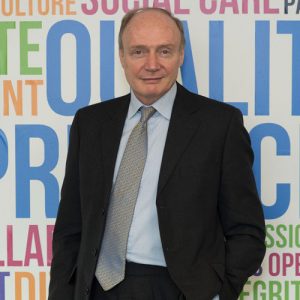 "We are pleased that the positive impact of our faster and better initiative is being demonstrated through the increased pace at which standards are getting through the standards development process," said an IfA spokesperson.
The institute's chief executive Sir Gerry Berragan launched his "faster and better" campaign last December to "streamline the approvals process", after employers and providers complained that the process was too slow and bureaucratic.
The pace of approval has been mixed since then. Nine went through in January, 21 in February, 10 in March, and four in April. The IfA appeared to pick up the pace last month by approving 19, but it has fallen back to three so far this month.
Ms Milton said the IfA had "definitely got faster and better, but are they faster enough and better enough?"
"Probably not yet," was her verdict.
I always have a big stick in my hand when I meet the IfA
"I have been in there with a big stick. I went to the launch of their faster better thing. And I meet Gerry Berragan and their chair Antony Jenkins on a regular basis, and with Gerry Berragan on an extraordinarily frequent basis. I always have a big stick in my hand when I meet the IfA.
"If it's more standards, then push on the IfA but also push on employers, because at the end of the day they need to get together to design the standards."
Apprenticeship standards, which are developed by groups of employers, are gradually replacing the old frameworks.
Each contains a list of the skills, knowledge and behaviours an apprentice will need to have learned by the end of their apprenticeship.
Approval delays have been blamed for the slowdown in apprenticeship starts, which were down 52 per cent for March compared with the same period in 2017, and the apparent lack of success of the apprenticeship levy in boosting employer investment.
This follows complaints from companies that they have been unable to find suitable approved standards to meet their training needs.
Since January, the average number of monthly approvals for standards has been 12.
There are currently 265 standards in development – so at that rate it would take nearly two years to clear them all.
Association of Employment and Learning Providers' boss Mark Dawe does not believe this rate is good enough.
"I would say the IfA's definition of 'faster' needs to be 0 to 60mph in six seconds rather than 60," he said.
Teresa Frith, the Association of Colleges' senior skills policy manager, added: "The IfA is right to make the approval process quicker and slicker, and we can see the progress they are making on that.
"What we also want to see is more openness and transparency in the process. There could be much more shared knowledge as to the nature of hold-ups, which will help employers navigate through to approval – for example around the allocated funding band."