Tracy Brabin greets me with a broad smile and bubbly manner that masks the fact she is a political force to be reckoned with.
The first mayor of West Yorkshire Combined Authority spent much of her life playing on-screen personas in shows including Coronation Street, Eastenders and Emmerdale, which has given her a knack for wearing a big smile at opportune moments – also an advantage in her political life.
Our interview is around one of her priority areas, the skills agenda, but she has to resort to paper notes as backup when the technical details evade her. This is understandable, given the wide scope of her mayoral role; her combined authority oversees regional transport, housing, planning, finance and policing matters, as well as controlling the adult education budget.
But she is keenly eyeing more levers of power.
Despite being the current chair of the M10, a cross-party group of English metro mayors who work together on policy issues, she watched from the sidelines as fellow mayors Andy Burnham and Andy Street, of Greater Manchester and the West Midlands respectively, recently clinched even more powers in their new landmark "trailblazer" devolution deals.
Brabin pulls no punches as she warns there will be "hell on if we're not next" for such a deal.
Brabin reveals that the M10 mayors have approached the government with an "off the shelf" trailblazer option for the other combined authorities that are "mature enough" for it. They could then have "further conversations about particular bolt-ons" which she believed the government could feasibly sign off this year.
Brabin would like to get her hands on a single funding settlement for skills, which is currently split into five different streams: skills bootcamps, AEB, Multiply, Skills Connect and the UK shared prosperity fund.
But those enhanced trailblazer deals, which act as blueprints for other areas to follow, did not extend Burnham and Street's powers that far. They did gain sway over which level three 'free courses for jobs' and skills bootcamps they can lay on in the future, rather than being dictated to by the government on such matters.
Brabin indicated she would use flexibilities to address chronic care worker shortages.
"We're told we have to run a [skills] bootcamp within certain restrictions when we know that locally, there's a real crisis in recruitment for care workers. Let us get on with what we need to deliver for our communities," she says.
Burnham and Street can also now form post-16 skills "joint governance boards", which Burnham hopes will facilitate the launch of his proposed 'MBacc Greater Manchester Baccalaureate' of technical qualifications to meet local skills gaps.
Brabin "agrees with the principle" behind Burnham's MBacc proposal but would not commit to such a move herself.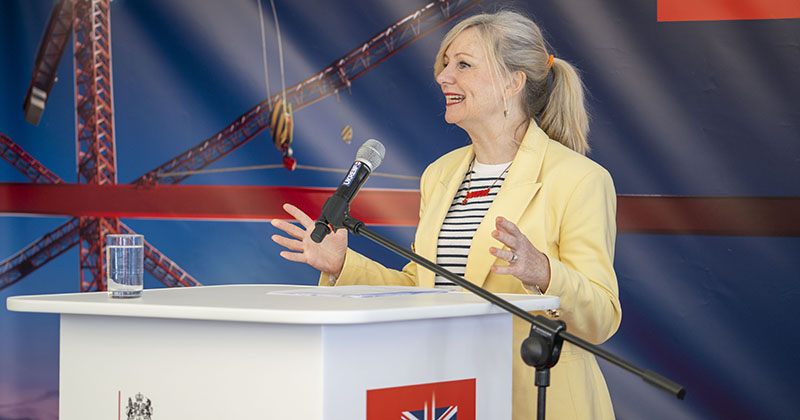 Achievements so far
Brabin claims that having devolved power over her region's £65 million adult education budget has provided "strategic thinking" to "ladle [funding] between communities and identify areas of deprivation for big interventions".
This approach seems to be working. In the year after the combined authority was formed in 2021, it boosted adult learner numbers by six per cent to 43,000, partly by expanding free training access to those on the real living wage rather than the minimum wage.
Adult learners in the most acutely deprived neighbourhoods rose from 37 per cent to 41 per cent.
West Yorkshire has also saved money by cutting back on subcontracting which, before devolution, took up £9 million a year of AEB funding.
Monitoring and scrutiny was ramped up, saving £1.4 million in management fees in the first year which was "woven back into delivery". But Brabin is not totally averse to subcontracting, claiming it can "help us with that community base".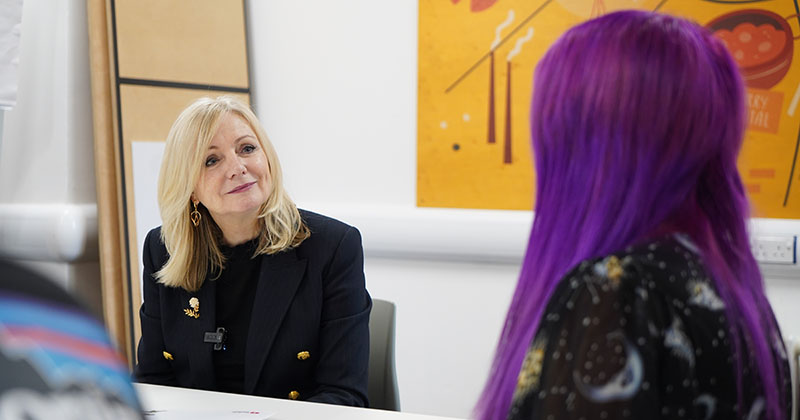 Devolution and dinners
Brabin, whose region covers Bradford Wakefield, Huddersfield, Halifax and Leeds, has "regular dinners" with local college principals.
The decision by West Yorkshire to raise its AEB funding rate for providers by 10 per cent in line with inflation "came out of our last dinner" as Brabin was told "really vividly about the challenges facing colleges, given their underfunding for decades".
But because AEB funding from the government did not rise accordingly, money earmarked for future projects had to be used to pay for it.
When asked if the uplift has led to a lowering of overall learner numbers, Brabin responds "let's hope not".
Level two courses have seen growth this year, with demand coming through particularly strongly in employability programmes and English and maths.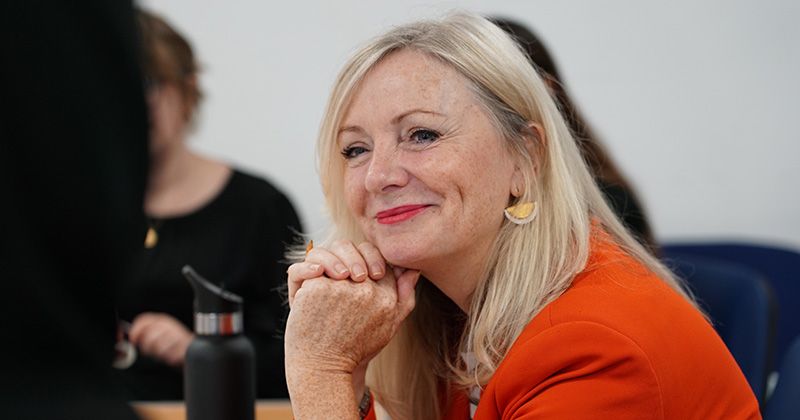 Distance dilemmas
The combined authority wants to ensure that in giving the uplift, a "quality provision" is being provided.
Now, provision which is mainly online receives the same funding as classroom courses where resource and staffing costs are much higher. The combined authority has been concerned that some providers are running courses with significantly lower guided learning hours than recommended.
Last July, Ofsted denounced some providers for retaining remote learning after the pandemic. West Yorkshire raised the issue in its discussions earlier this month with the Association of Employment and Learning Providers.
Brabin is concerned some providers are providing "100 per cent distance learning provision … where a learner has no contact with a tutor", with even marking being automated.
Her combined authority is preparing a paper for its members to vote on proposals to ensure funding matches the number of guided learning hours being provided.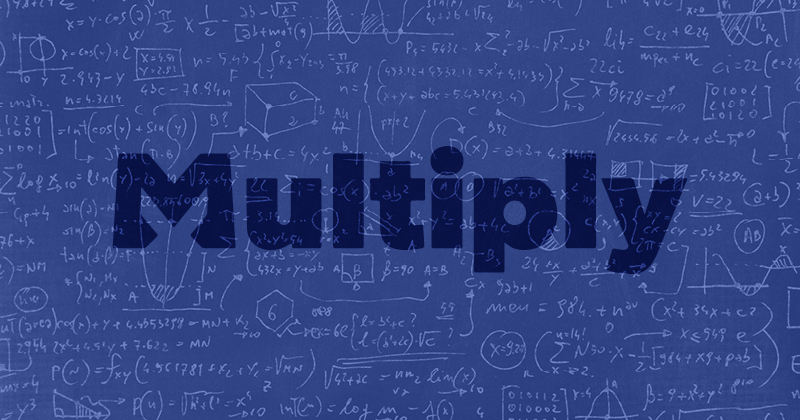 Multiplying difficulties
Brabin has been "really pressing the government to be next in line for the trailblazer deal" because of her frustration at having to roll out prescriptive national schemes like the £559 million Multiply scheme to improve adult numeracy rates, which have mountains of red tape attached to them.
"We've got to have that autonomy, we can't be left behind picking up the 19-year-olds, trying to resolve problems from Multiply that come from the centre," she says.
West Yorkshire was allocated £12.4m across three financial years, with its spending plans approved in June 2022 and accepted by DfE in August.
But part of a £3 million pot allocated for 'business focused activity' was held up because a tender open from December to January was unsuccessful and had to be republished, leading to an £816,000 underspend for the programme's first year.
West Yorkshire asked DfE to rollover the unspent funds to the second year, but it has not agreed to this.Other areas are understood to face the same issue. "That's a big issue beyond us. It's a national issue, and it's been frustrating," says Brabin.
"We're held to account as mayors. Yet we can't press government to be timely in delivery."
She doesn't "think the centre understands" how much work is required to get learners "ready for learning", with "so many who are so far away from even stepping into the classroom".
Just under 2,000 people engaged in Multiply in its first year in West Yorkshire, which was under target. But Brabin is "really confident" of hitting targets for years two and three.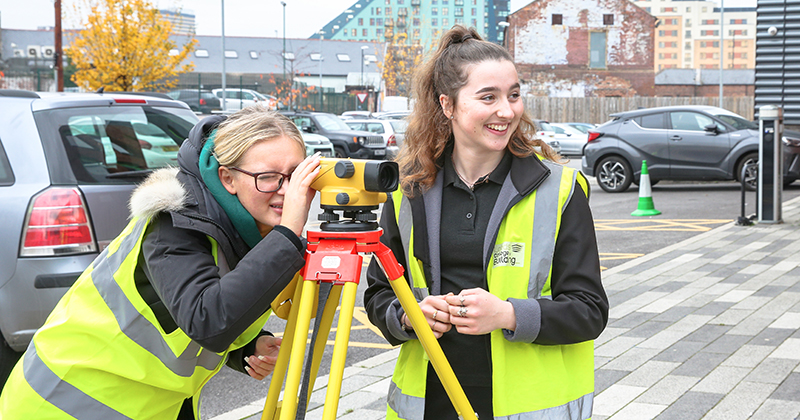 Women and girls
Perhaps it is because she is England's first woman to be elected as a metro mayor that Brabin has made championing the rights of women and girls a key theme of her leadership.
West Yorkshire recently helped fund a project which saw 300 women come together to build a barn as part of Leeds's first WOW (woman of the world) event, only half of whom already had construction experience, to help encourage more women to consider a career in the trade.
Construction courses run in the barn afterwards were five times oversubscribed, and Leeds College of Building is now looking at putting on women-only construction, painting, decorating and plumbing courses after an upsurge of interest from them, according to Brabin.
Some women offered their services to teach at the college, which is currently bearing the brunt of an acute nationwide shortage of construction teachers.
Furthermore, Brabin's apprenticeship levy transfer scheme, which helps apprenticeship levy-paying employers transfer up to 25 per cent of their apprenticeship levy funds to smaller businesses and training providers, has seen Asda's unspent levy pivoted to training up police community support officers to work on buses, helping to ensure the safety of women and girls.
Brabin also claims she "persuaded" local bus companies struggling with recruitment to take on part-time drivers, to attract more women into the profession.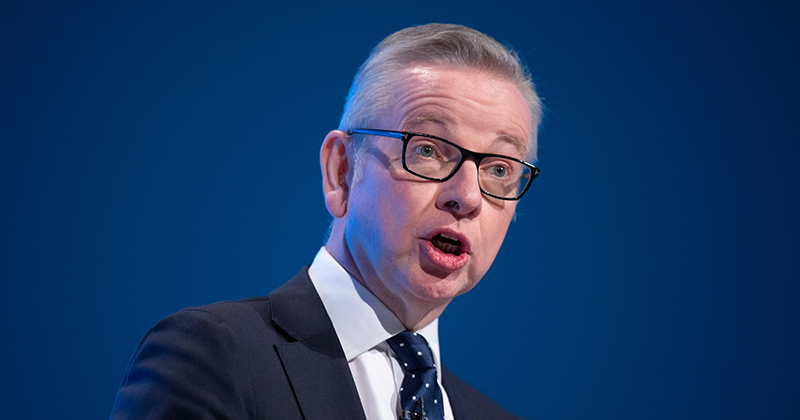 Labour agenda
With forecasters hedging their bets that the next government will be a Labour one, Brabin has one eye on the shadow cabinet's plans. Brabin believes there is now a "devolution arms race" taking place, "led by Michael Gove and the Labour Party".
Labour's commission on the UK's future, led by Gordon Brown, published a landmark report last year which advocated merging centrally run adult education funding streams such as Multiply with the existing AEB budget, as well as giving mayors more powers to decide which FE courses should be funded.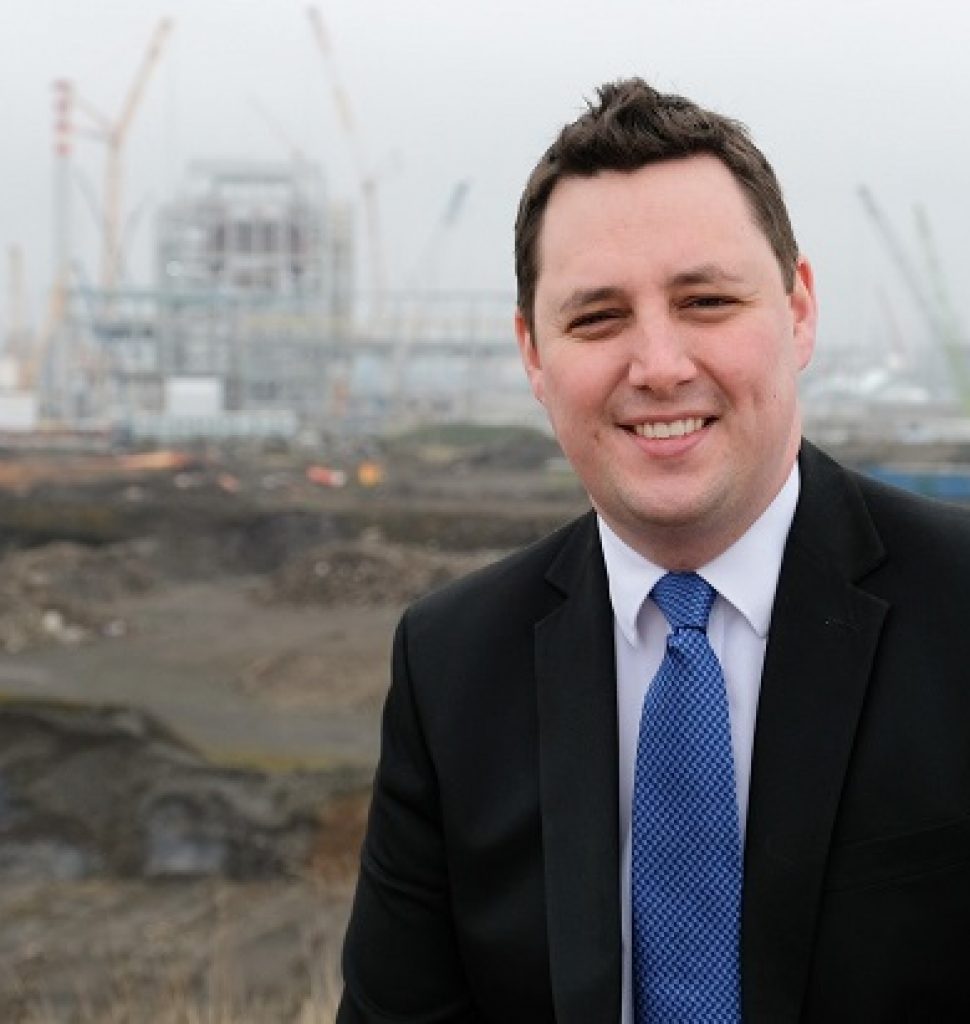 LSIPs
Local skills improvement plans also came in for criticism from Labour's commission for "side-lining democratically elected local leadership in favour of local Chambers of Commerce". Brabin would agree.
She has a good relationship with her region's two chambers of commerce. But the combined authority "talks to businesses all the time" and the chambers are "often coming to us for the knowledge, because we store the data".
"It just feels like another lack of understanding. We could help the chambers with [LSIPs], we could work together. But it feels like it's a disconnect with what's happening on the ground."
Brabin points out with a note of sarcasm in her voice how "it wouldn't be fair for me to say" whether Conservative mayors currently get a "seat at the table" with government (Tees Valley's Ben Houchen, who often appears to hold the ear of ministers, was recently handed a peerage in Boris Johnson's resignation honours list).
But, under a Labour government, Brabin might hold similar sway with ministers.
She clearly already holds influence within Labour. She was "able to feed back" to her party how on a recent India trade mission, and she could guarantee a "talent pipeline" through her AEB budget to "co create a programme" in return for investment.
She has also spoken to Ed Miliband and Rachel Reeves about the party's Green New Deal.
Two days before it was announced that Labour had watered down its commitment to invest £28 billion a year in green industries upon becoming elected, Brabin seemed already aware of the move, warning that it is "going to be important … for Labour that we have a focus on the green economy".
West Yorkshire is a staunch Labour stronghold with its five Labour-controlled councils and Labour MPs, and Brabin believes they can "get a lot done" together if her party wins power nationally.
"If we had the resources that are in the South for research and development, or for infrastructure, West Yorkshire could turbocharge the national economy. We just need that investment, and that flex to deliver for our community."