A failed College of Food interview at the tender age of 16 had a defining effect on Paul Eeles, chief executive of Emfec (called, once-upon-a-time, the East Midlands FE Council).
Having left school "with just a clutch of CSEs", he was at the specialist college — now a part of University College Birmingham — hoping to get in to study catering.
"I'd always wanted to go there and they asked me why they should give me a place on the course," he recalls.
"I remember saying something — it probably made no sense whatsoever — and then walking out and going: 'There's no way I got in there.' And I didn't."
But it wasn't the doomed interview which made the visit memorable.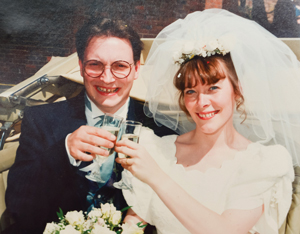 Outside the interview room was an A4 sheet of paper pinned to the wall, with a career map sketched out on it.
"It had the qualifications you left school with and the course you would get on to, and then the job you could go to," explains Eeles, now 48.
"I remember seeing that really vividly, looking at stuff at the top of the list and working my way down to the realisation that actually, I was right at the bottom.
"And at the top was becoming a member of the HCMA — the Hotel and Catering Institute of Management Association — and I knew that's what I wanted to do."
Eeles was no stranger to the professional kitchen. Mum Joan ran a catering company that had the contract for four Midland racecourse and aged just nine, Eeles was operating the dishwasher at Stratford racecourse.
"I used to love that whole busy environment, we used to serve about 10,000 people over a two or three-day period. It was fantastic," says Eeles, who grew up in Sutton Coldfield, near Birmingham.
Following his College of Food rejection, Eeles landed a spot on a course at Walsall College, where he says, "everything made sense".
Despite this, Eeles did have a few teething problems.
"I didn't have much success in first term," he admits.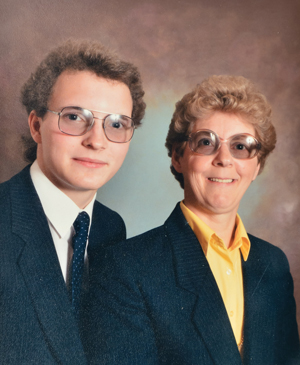 "I used to be really good at making scones for race day at work — I used to make 300 scones at a time and they were brilliant, and the customers used to like them.
"But when I went to college and made them they were like rock cakes.
"And I'll never forget making some custard. I had made it before, and the chef lecturer pulled the ladle up out of mine, and not only did the custard come with it, but the jug it was in came too."
A key difference, Eeles came to realise, was the absence of customer interaction.
"I came alive because customers were there — you could interact with people, and there was a reaction to the food," he says.
"When I was cooking in the restaurant, flambéing and stuff, that was really exciting and enjoyable, but in the kitchen it was just wasn't me, so I actually lost my love of cooking while I was at college, although I qualified."
But, without customers to interact with, Eeles turned his attention to fellow students, helping them out when they were stuck — and it didn't escape his tutors' notice.
A few months after he'd finished the course, his old lecturers rang, offering him a job teaching at the college three nights a-week.
He took it and spent two years splitting his time between the college and the racecourses, until his mum's company lost the contract for Stratford, and he decided it was time to find other work.
He moved to Tamworth College, eventually becoming a part-time lecturer while studying for a degree in catering management, split between Birmingham Polytechnic and the College of Food.
Just as he finished his degree, a business studies lecturing role came up at Tamworth, and Eeles applied for it, but the next thing he heard, someone had been appointed.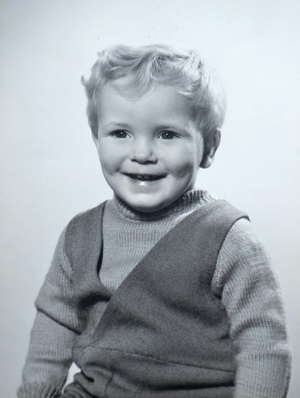 When he asked the head of faculty why he hadn't even been shortlisted, he realised she hadn't understood how relevant his degree was to the role.
"So through that quirk of fate, rather than going into a college which I had anticipated, I ended up with Kudos, a national training provider, as a training manager," he says.
The transition from college to independent learning provider, he says, was "quite strange".
"The way we delivered at Kudos was off-site — we used to hire rooms in pubs to deliver training to people and things like that, so it was fascinating," he says.
It was during this time that he married Sharon, now head of a primary school, after the couple, who had grown up near each other and had mutual friends since childhood, finally met at a party.
The couple now have two sons, Josh, 17, and Sam, 15.
Three years later, an opportunity to deliver hospitality apprenticeships with a nightclub came up, and Eeles and two friends took the opportunity to form their own provider, Innterskill.
During the seven years Eeles ran Innterskill as managing director, he also began as an inspector with the Training Standards Council — a forerunner to Ofsted.
"The assessment centre selection process was the most rigorous thing I'd ever been through — I didn't think I was going to get in," he says.
I'll never forget making some custard. The chef lecturer pulled the ladle up and not only did the custard come with it, but the jug it was in came too

 
"But the whole experience really helped the development of our business."
And he says inspection was "an important step" for providers.
"Nobody had really been looking at providers and what they did before that and I think it reminded us why were doing what we were doing and why there needed to be quality — for the learners," he says.
When the Training and Enterprise Councils were absorbed into the Learning and Skills Council, the sharp change in funding meant Innterskill was no longer financially viable.
Eeles moved on to a provider membership body, the Northamptonshire Training and Development Partnership, before two years later, becoming director of sector reforms at the Association of Employment and Learning Providers (AELP).
And representing providers and the sector to Ministers was a role Eeles clearly loved.
"I really enjoyed being able to influence policy — who would have thought that somebody who left school with nothing could influence government?" he says, beaming broadly.
"It was quite rewarding really."
But after six years Eeles began to consider the possibility of a career change.
"It sounds arrogant, but I'd decided it was time to be in charge of the organisation I was in," he says, and then adds with a knowing smile: "I wanted to run a membership body in the FE sector — it's a narrow field I know.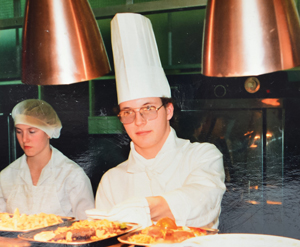 "There were only two jobs in a year that came up, the first I didn't get and the second was Emfec.
"It was a big wrench to leave AELP, and it took me a long time of thinking 'was that the right choice?' but ultimately I realised it was."
What he loves about Emfec, which celebrated its centenary last year, is that "it's always found ways to be fresh and radical, and represent its members".
When you ask Eeles what he is proudest of over the course of his career, two things leap to mind.
The first, he says, was when Innterskill ran a learner of the year award, and one student submitted a video entry.
"He was really quite emotional," says Eeles.
"He had been a chef at some pub somewhere and he had left school and his part-time job had become his full time job.
"We happened to come along and offer an apprenticeship and that had really driven him into having a career.
"That something I was responsible for had made such a difference to someone else's life — I know what I've done over the last 10 years makes a difference too, but you don't get the instant gratification of seeing it."
The other moment, he says, was when he finished his degree.
"I turned and asked 'so how do I get to be a member of HCMA?'," he says.
"And they said 'You already have — it comes with your degree'.
"So when I think about that line to the top of the career ladder on that bit of paper — I took a wobbly route up, but I got there."
And he says, despite his regrets, if he had his chance again he's not sure he'd work any harder at school.
"I wanted to be a chef and now what I do is probably as far from that as you could get," he says.
"But that person I was, and who left school with nothing has had an impact on what I do, and to wanting to make a difference."
————————————————————————————————————————————–
It's a personal thing
What's your favourite book?
The Hiding Place [autobiography] by Corrie ten Boom, and John and Elizabeth Sherrill. It's about the Second World War and an ordinary family of watchmakers in Holland, who hid Jews in a secret room in their house and smuggled them out of the country. They got caught by the Nazis and ended up in a concentration camp. It's probably the best book I have ever read, because it's not only a true story but it's also just ordinary people doing extraordinary things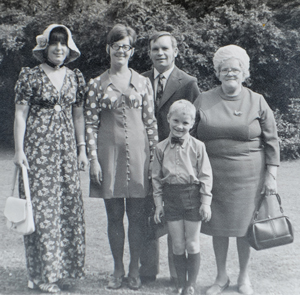 What do you do to switch off from work?
I'm not very good at switching off. My wife and kids will tell you that. I like doing things with family and having friends around for dinner. We like to go away to our cottage in Wales and we spend a lot of time taking my sons around the country to play ultimate Frisbee
What's your pet hate?
People being late. I am never late. If I am, it's because of traffic or trains and I hate it. I'm more likely to be early than late
If you could invite anyone, living or dead, to a dinner party, who would it be?
I think it would have to be Nelson Mandela. South Africa could have been a very different place, but he made choices. People like that fascinate me, because he had every right to be angry, every right to want retribution — and he didn't
What did you want to be when you were growing up?
A chef