As A-level students up and down the country nervously thumb open envelopes that could determine where their lives will head next, David Allison, managing director of apprentice recruitment service getmyfirstjob.co.uk, will be one of those nodding with sympathy.
"It's just such a tense moment — I can still remember when I opened the letter on results day," he says.
"And I didn't quite get what I wanted."
Allison, aged 41, admits his attitude to school was somewhat calculating.
"I was never an a star pupil — I used to enjoy all the other things that weren't to do with work, so if there was any kinds of sports going on, I was involved," he says.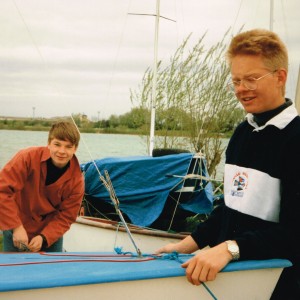 "But academically, I did just enough work to get through and I was very good at judging what I had to do to scrape across a line, and not do anything else."
However, Allison's parents, Paula and John, a GP and a pharmacist respectively, had other ideas.
"There was the expectation that you would concentrate on education but also that you would go to university and do one of the traditional subjects," says Allison.
"So when I started talking about doing engineering, they were like: 'Hold on, what is engineering and why are you not doing something properly traditional?'"
But he says although he'd never been interested in following in their footsteps to a medical career – "it looked too much like hard work" — something of his parents did rub off on him.
"That is the whole idea of helping other people, that is very strong in our family," he says.
Allison may not have got the results he hoped for, but they were enough to send him to Brunel University to study engineering with French, on a course that he describes as being almost like an early "graduate level apprenticeship", with six months a year studying, and six months in industry.
Allison found himself employed by Ford, and discovered on arriving at work that he would be sent to Germany two days a-week, as well as getting the opportunity to visit the research facilities at Cern, in Geneva.
"The opportunity to go and get the experience of places like that opened my eyes a lot to what was possible — having just grown up in one small relatively sleepy town outside Gloucester," he says.
After finishing his degree, he went on to work for Ford full time, and among his achievements can boast being responsible for the oval Ford logo on the 1996 Fiesta.
However, he began to get the sense that "just working on widgets wasn't going to be the thing for me".
"I discovered I could get limited satisfaction out of working on that really," he explains.
"But I did start to spend a bit of time with the marketing team and started to understand that there's more to life than engineering — it's about the way that people interact with products."
As a graduate he was placed in different departments of the company, however, a mix-up in the rota led to him being "dumped" in the training department by mistake.
"I was supposed to be there for three months and about three years later they took me out kicking and screaming because the whole thing around actually helping people improve and do jobs differently was just so much more rewarding that engineering — even for fabulous cars," says Allison.
After a brief sojourn to another part of the company, Allison returned to training, where he eventually stayed for more than a decade.
"I really got excited by the people side of it, and I spent a long time doing people development," he says.
"The idea was that the same level of education should be there to support you, everywhere from when you're 16 leaving school to when your 45 or 50 but you need to give yourself new skills.
"So we ran everything from sub-level two entry programmes through to master's degrees and that was phenomenal.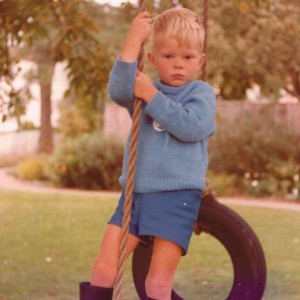 "I discovered adult education by mistake and have never been able to get out of it."
In 2000, Allison married Ford colleague Lisa, but found he was falling "out of love" with the motoring industry and big business.
"I began to get frustrated by the way in which big companies lose sight of what's really important," he says.
"Even though we were a very, very successful part of the organisation, and made pretty good money, we were told to slash our budgets by accountants in Detroit.
"So we had to make lots of good people redundant — one of which was my wife."
Lisa, who had just given birth to the couple's daughter, Emma, now 11, took the opportunity to do a degree, but Allison says, the episode "made me want to be more in control of my own destiny".
So, in 2005, he left Ford behind to work for the defunct, and infamous independent learning provider Carter and Carter, first in the outsourcing business and then in the funded learning part of the business, which, he says, putting it mildly, "was encountering a couple of problems at the time".
"And it was quite a shame because it was in many ways my dream job, but it became probably the most torrid 18 months of my life," he says.
The company — once valued at £550m — eventually went in to administration after the tragic death of its founder Phillip Carter, and was bought out my NCG (formerly Newcastle College Group).
The experience made Allison decide the time was right to branch for himself, and after several years of freelance consultancy, he hit upon the idea for getmyfirstjob.co.uk in 2011, when his attempts to arrange apprentices for a business he was working with were thwarted by a college's slow response.
Inspired by high street recruitment agencies offering to find candidates in under a fortnight to suit business timeframes, he "dusted off" his engineering skills and designed the program from which the website would run.
"It started off as a very simple process which was all about how you take applications and deliver them as quickly as possible to the employer and how you get the young person their first job and keep them engaged," he says.
The organisation now has, says Allison, 200,000 candidates in the system, and works with 75 different providers round the country.
The secret of the company's approach, he says, is that it reverses the usual process.
"Instead of saying 'OK, you want to be an engineer, great', we say, 'Here are 15 engineering jobs in your area, so let's use those to work out if this is the right career for you — this starts at 7am, how do you feel about that?'
"So by giving that real info on real vacancies at the time when they're having the conversations, the quality of the conversation goes through the roof, rather than some tick box approach to careers advice.
"You have to turn the whole thing on its head and have a really proactive search, where you say 'If you're interested in this now, I'll talk to you and place you now'."
But like many in the FE sector, Allison is keen to emphasise that apprenticeships aren't just for low-achieving learners.
It's a balance, he says, between getting learners and parents to understand apprenticeships can be an alternative to university, and at the same time that those who start at a level two can "progress all the way up".
"It is possible but we need to spell it out more quickly," he says.
For those faced with a choice about their future today, he warns they should make their choice carefully.
"It does cause everybody to question what the next step for them is," he says.
"So you think university's the option for you go, for it — but make sure you've looked at all the other options before you make that decision because it's a really big one."
It's a personal thing
What's your favourite book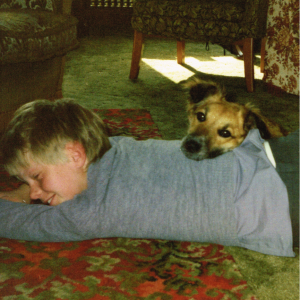 Almost anything by John Grisham because it's a great way of winding down
What do you do to switch off from work?
Anything to do with water. Living near Chichester is a good place to be — I do a lot of teaching sailing, canoeing, or just swimming in the sea, anything that gets me in the water
What's your pet hate?
Probably people who are negative for no reason. There are so many opportunities out there, and I do struggle with people who refuse to see them
If you could invite anyone, living or dead, to a dinner party, who would it be?
Sir Ben Ainsley
What did you want to be when you were growing up?
I had no idea and still have no idea